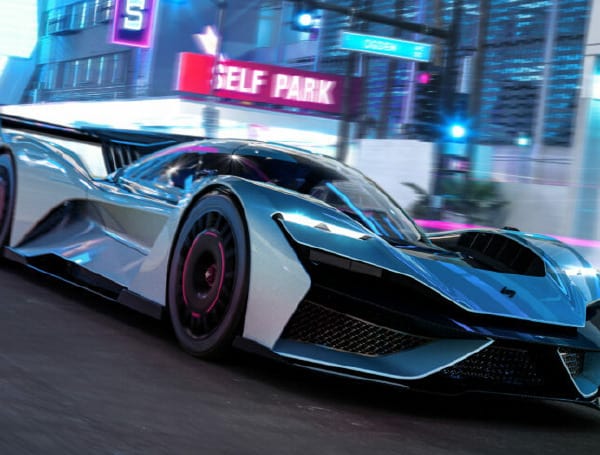 Half of Americans have been priced out of the car market as real increases in income have been outpaced by the rising cost of car loan payments due to both a decrease in supply and rising interest rates driving up costs, according to experts.
The average monthly payment as of the second quarter of 2023 for a loan on a new car was $729, up from $672 in 2022 and $582 in 2021, while the average loan payment for a used car in 2023 was $528 per month, compared to $519 in 2022 and $440 in 2021, according to Experian.
In the same quarter, median monthly earnings for Americans were only $4,428, with financial experts recommending spending no more than 10% of one's income on car loan payments, putting the recommended amount for an average American at $443 for a monthly payment, which is below the cost of the average loan payment for both new and used cars, resulting in many Americans not being able to afford a vehicle.
In the news: UAW Strike Imperils 'Union Joe' Biden's 2024 Election Prospects
"The major reasons for the rise in the cost of auto payments are historically high prices for new and used vehicles since the pandemic as supply for both dwindled, coupled with rising interest rates over the last year-plus," Thomas Kontos, chief economist at wholesale vehicle auction company ADESA, told the Daily Caller News Foundation, after agreeing that half of Americans are priced out of the car market. "Prices have come down a bit, but the average new vehicle still sells for around $48K, and the average used vehicle sold by franchised dealers is over $30K."
Interest rates for 60-month new car loans have spiked since 2022, rising to an average of 7.4%, well above the 4% to 5% range that has been common since 2014, according to data from Statista.
The federal funds rate has been hiked by the Federal Reserve 11 times since March 2022, raising the rate to a range of 5.25% and 5.50%, which auto lenders base their rates on, placing upward pressure on the average interest rate for a car loan, according to Bankrate. The Fed will announce its decision on Sept. 20 over whether it will change its federal funds rate again, which could place further pressure on auto loans if it is increased.
The number of both prime and subprime 60-plus-day auto loan delinquencies rose in June, with prime reaching 0.49% compared to 0.41% the year before and subprime reaching 5.37% compared to 4.89% in that same time frame. Additionally, only one new car model is listed for under $20,000 in 2023, compared to a dozen five years ago.
In the news: GOP Senators From Ohio And Missouri Voice Support For Auto Workers' Strike
Prices for used cars began to surge in June 2020, peaking in January 2022 after rising 58.8%, ultimately coming down to a 43.1% increase in August 2023 compared to the beginning of the surge, according to the Federal Reserve Bank of St. Louis (FRED). Prices for new cars have spiked in that time frame as well, increasing by 22.1% from June 2020 to August 2023.
"I would argue at least 50% of the market is almost completely priced out of being able to buy the way that they traditionally would," Jonathan Smoke said on the "CarDealershipGuy" podcast. "When you look at what the household distribution of incomes is in the U.S., about half can only afford about a $400 payment. And it is really difficult to produce a $400 payment in either the new or the used market today because of the combination of vehicle prices and interest rates."
Despite reaching a recent low in total domestic car inventories in February 2022, with only around 65,000 units, the number of cars has begun to tick back up, reaching more than 150,000 units in July 2023, according to FRED.
"On the new vehicle side, I am seeing a slight rise in incentives as dealers become more flush with inventory, so that should put some constraint on prices going forward," Kontos told the DCNF. "On the used side, supply is easing very gradually, and wholesale prices have softened modestly from their highs earlier this year. This should eventually translate into some moderation in retail used vehicle prices, absent any disruptive events like an extended UAW strike."
The United Auto Workers on Friday began a targeted strike in three plants against the Big Three automakers — Ford, General Motors and Stellantis — over contracts for unionized workers that expired Thursday, with more plants joining the strike in the future if the parties continue to be unable to reach a deal. The strike, which could ultimately expand to 150,000 unionized auto workers, could cut the supply of new cars, placing further upward price pressure on the car market, with the whole economy suffering an estimated loss of $5.6 billion after just ten days of a total strike.
Despite Americans' difficulties in the car market, some experts have expressed hope that the cost of car loan payments will not tick up in the near future, absent a major strike from autoworkers, including Tyson Jominy, vice president of data and analytics at J.D. Power.
"What we have been seeing in the past two months is a deflationary price environment for consumers," Jominy told the DCNF. "New car prices are falling. We're seeing higher incentives. We're seeing dealers do more than they were. We're actually seeing really the first deflationary price market for cars in 12 years. $726 a month for a new car payment. I don't see it going much higher from there, barring interest rates continuing to go up."
Android Users, Click To Download The Free Press App And Never Miss A Story. Follow Us On Facebook and Twitter. Signup for our free newsletter.
We can't do this without your help; visit our GiveSendGo page and donate any dollar amount; every penny helps
Login To Facebook To Comment