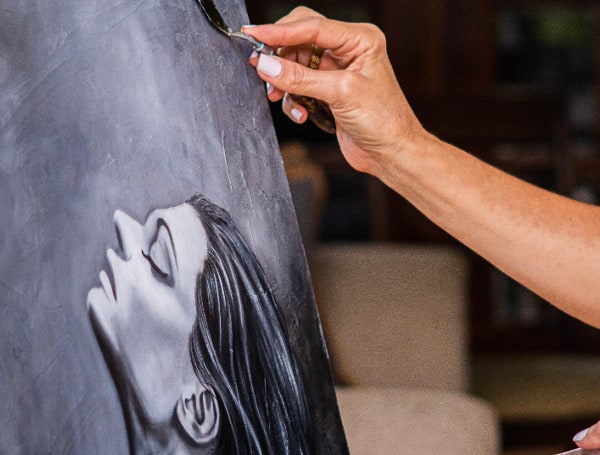 One of the things that people seem to forget about having a hobby is that it can actually be super good for your health. Some are good for your physical health, some are good for your mental health, but all are important in their own way.
Sometimes it's going to take a little bit of trial and error before you find out what hobbies you enjoy, and which ones work best for you.
It might be the case that you enjoy multiple hobbies and want to pursue more than one, and this is entirely fine. In this article, we're going to be taking a look at some of the hobbies that you can try to improve your health! Keep reading down below if you would like to find out more.
Blogging
The first thing that you can consider is blogging. Blogging is one of those things that can be used as a hobby, or as a career depending on how popular your blog gets. Most bloggers start out using their blog as a hobby as it's a great way to let out your thoughts, feelings, or share your knowledge on a certain subject. Setting up a blog is super easy, and there are some sites out there such as WordPress that allow you to create your blog for free. Of course, there are some paid versions that allow you a little more creative freedom, but if you're just using it as a hobby then it doesn't really matter too much.
Blogging is great for your mental health, as you are speaking to nobody in particular, but you know that people are reading your words. It's very cathartic to write down the thoughts that are in your head, especially the ones that you feel like you can't share with those people in your life. Your mental health will improve greatly because you are able to do this.
Sport
While you might not think that exercise is the right choice for you, that doesn't mean that it isn't. When was the last time you tried to take up a sport? If the answer was back when you were in school, then it's time to give it another try. You might be surprised to find out exactly how much of an influence this can have over your health as you will need to be physically fit which will ensure you're keeping up with your fitness. As well as this, it also gives you a way to release your stress through exercise, making you feel much better.
What a lot of people seem to forget is that mental health and physical health are actually super closely linked. If you are well physically, then you are more likely to be well mentally and vice versa. Sports, whether a team sport or an individual sport is likely to give you everything that you need without you even realizing it.
We highly recommend that you take your time to research the different sports, and the different sport options in your area. Deciding how far you are willing to travel should also be something you do, just so you can narrow down your search a little. It might even be the case that you have to try a few before you find the one that you really enjoy, but there's nothing wrong with this.
Arts
You can also consider the option that allows you to pursue arts. Drawing, art, clay making and so much more are all fantastic options. Sometimes we just need a creative outlet to let out the frustrations and stress that we are holding inside and art can really be that. Sometimes it's the blend of colors when you see it on the page that really makes you feel better, and sometimes it's that feeling of losing yourself in something creative, even if it's only for a little while. 
It's not even about the end result, it's just about the process of getting all of your feelings onto a page. If you are worried about what you create and you want it to look amazing, then you can look into taking art classes that will help you to develop your skills. Try to remember though that you're not trying to become the world's best artist with your hobby, you're just trying to find something you enjoy.
Reading
While it's not really acknowledged that reading is a hobby, it certainly is. Reading is one of those things that allows you to escape into another world, even if it's only for a little while. There are so many different worlds out there, that it's always nice to go into a different one and see what's out there. Books transport you somewhere, letting you leave behind the stresses of your life for a little while. This can be extremely helpful to your mental health, which is one of the reasons that reading is such a popular hobby.
While it doesn't do much for your physical health, that doesn't mean that it's not a good hobby to take up. In fact, the most it's going to do in this regard is help your arm strength as you might end up trying to lift a whole bunch of books around the store.
Collecting
A more uncommon hobby that people have is collecting things. There are so many different things that you can collect, but most people tend to stick to one subject matter. For example, some people like to collect bugs so that they can study them and look at all the different kinds. Other people like to collect certain coins as there are so many different varieties, shapes, sizes and so many different uses. The coins that are no longer in use are the most popular to collect, such as old military coins. They can be worth a lot of money to some people, as some are extremely rare.
Another popular collecting option is stamps. There have been so many stamps used for postage through the years that they are a good choice for collecting. There have been plenty in the last couple of decades alone, which makes for a super interesting option. Some people find it extremely calming for their mental health, which makes it a fantastic option if you're looking for something relaxing.
Exercising
If you want to focus more on your health and wellbeing then you might like to think about taking up an exercise or sport to help you focus. Exercise has been known to go hand in hand with focusing on what you eat. If you enjoy a healthy balanced diet along with taking part in regular exercise then you will be all-around healthier in general. When you exercise, your mind releases happy hormones that make you feel good and want to continue exercising. 
The key to exercise is finding something you enjoy doing. If you feel you need to exercise for the sake of doing it then you will lose interest rather quickly. For instance, if you enjoy yoga then find a class local to you and sign up. Your mind and body will thank you for it.
Cooking/Baking
Finally, if you love making things in the kitchen then why not make a hobby out of it. You don't just have to be stuck in the kitchen cooking dinner for the family. There are so many varieties of cooking and baking you can do, from international cuisine to perfect cakes and biscuits. Cooking and baking can have many health benefits to both your physical and mental health. If you are watching what you eat then you can switch to healthier alternatives. For instance, if you are used to regular egg noodles with your stir fry, how about using Konjac noodles instead. These noodles are known as miracle noodles as they contain no calories or carbohydrates, so you don't have to worry about them adding unnecessary calories to your meals.
Cooking and baking has been known to calm you down and help you focus. It is very therapeutic and rewarding. You get an incredible sense of achievement when you eat something that you have created. You will get even more pride if you enjoy what you have made. It is always good to experiment with new flavors and seasonings, how will you know if you like it if you don't try it out. 
Hopefully, you have found this article helpful, and now see that having a hobby can actually improve your health in a variety of ways. If you take the time to think about it, hobbies are one of those all-rounders that you should be trying to incorporate into your life as much as you can. Some people have more than one hobby in fact as it keeps their mind occupied, and their body depending on what they are doing. It's just a case of finding the hobbies that work for you, and then having the motivation to stick with them so that you can see the benefits that they will have on your health. We wish you the very best of luck with this, and hope that it works out well for you.
Visit Tampafp.com for Politics, Sports, and National Headlines. Support journalism by clicking here to our GiveSendGo or sign up for our free newsletter by clicking here.
Android Users, Click Here To Download The Free Press App And Never Miss A Story. Follow Us On Facebook Here Or Twitter Here.
Copyright 2022 The Free Press, LLC, tampafp.com. All rights reserved. This material may not be published, broadcast, rewritten, or redistributed.
Login To Facebook From Your Browser To Leave A Comment