July 27, 2020
By: Staff Report
FROSTPROOF, Fla- Sheriff Grady Judd announced that three suspects were arrested in the Lake Streety Rd Massacre that happened last Friday.
Tony Wiggins From Frostproof 26 – Guman, 3-Counts of First-Degree Murder
William (Robert) Wiggins From Frostproof 21- 3-Counts of accessory and 1-Count of tampering with evidence
Mary Whittemore From Lake Wales 27- 3-Counts of accessory and 1-Count of tampering with evidence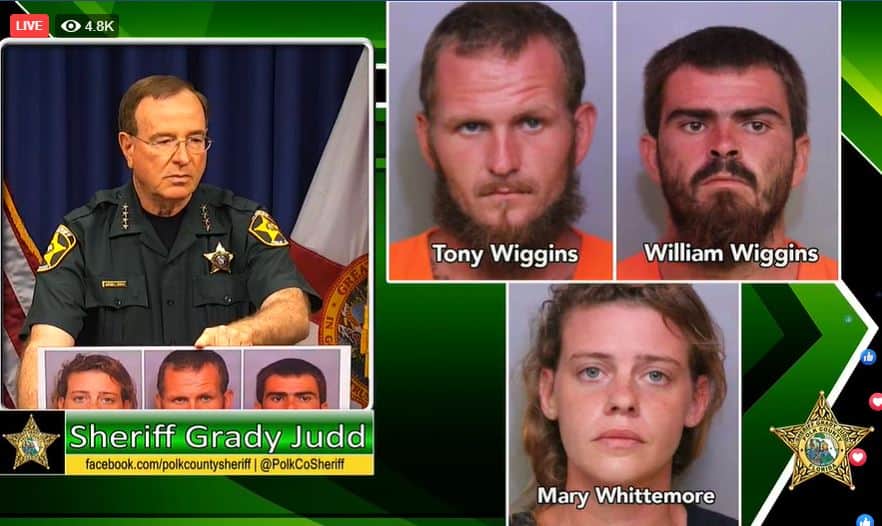 Judd said that Tony (TJ) Wiggins was the gunman in this massacre that took place in Frostproof. With over 230 arrests, Judd described Wiggins, " He's a thug. He's a criminal. He's pure evil in the flesh. He's wild and he's out of control"
Judd explained that TJ Wiggins said to the victim, Kevin Springfield, before the murder "I heard you sold the engine out of my truck, where is my truck? I heard you sold the engine."
Tony Wiggins has been arrested consistently from the time he was 12 years of age with 15 convictions.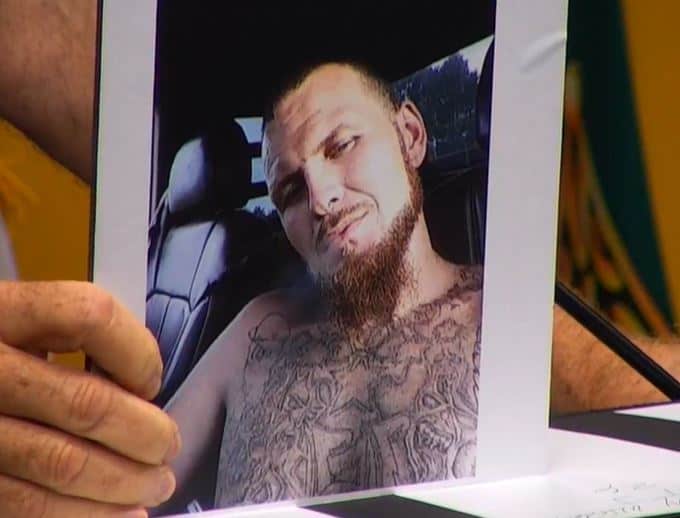 "This is evil in the flesh. This is a guy who can hurt you just because. It's the right thing for him to do it that moment in time with his three brain cells," said Sheriff Judd.
Sheriff Judd added, "I'm sure somebody thinks you all have counseling and pretrial release," said Sheriff Judd "Our goal is, and we pray that the state attorney can seek the death penalty."
"He needs to receive a fair trial, the appropriate appeals. and then be executed. And you know what, legally, we can't execute him like he did those three guys who were just trying to fish on Friday night, nor would we suggest that the system be as barbaric as his conduct to the three victims," said Judd
"You can't imagine the horror of a dad, to find his son shot up. I don't mean shot. I mean shot up. As we say in Polk County vernacular multiple gunshots and dying in your arms," said Judd at a press conference.
Publishers Note: While The Free Press will always be free for our readers, and ad-supported, we are asking our loyal readers to consider a monthly donation of $3 to maintain our local journalism and help us grow, as we ramp up ad sales locally.
You can click here to support us.
We thank you all for your consideration and supporting local journalism.
Login To Facebook From Your Browser To Leave A Comment