By BOB D'ANGELO

If you're looking for a snowball's chance of relief from the summer heat blasting through south Hillsborough County, there is a cool alternative.
Snowball Station opened 2½ years ago at 7415 U.S. 301 S. in a trailer near the front entrance of the Riverview Flea Market. Owned and operated by Riverview residents Sarah and Charles Smith, Snowball Station offers 54 flavors of syrupy, shaved ice, plus eight sugar-free flavors.
The cost ranges from $3 for a children's cup to $6 for a giant-sized serving.
The menu includes favorites like cherry, orange, strawberry and grape, and some exotic flavors like kiwi, pina colada, tamarind, spearmint and cantaloupe. Customers can combine up to three flavors in each cup.
For an extra 50 cents, patrons can add whipped cream, marshmallows, rainbow sprinkles and gummy bears. For an additional dollar, the shaved ice can be stuffed with chocolate or vanilla ice cream.
The business hours of Snowball Station closely mirror those of the flea market. It is open from noon to 6 p.m., Wednesdays through Sundays.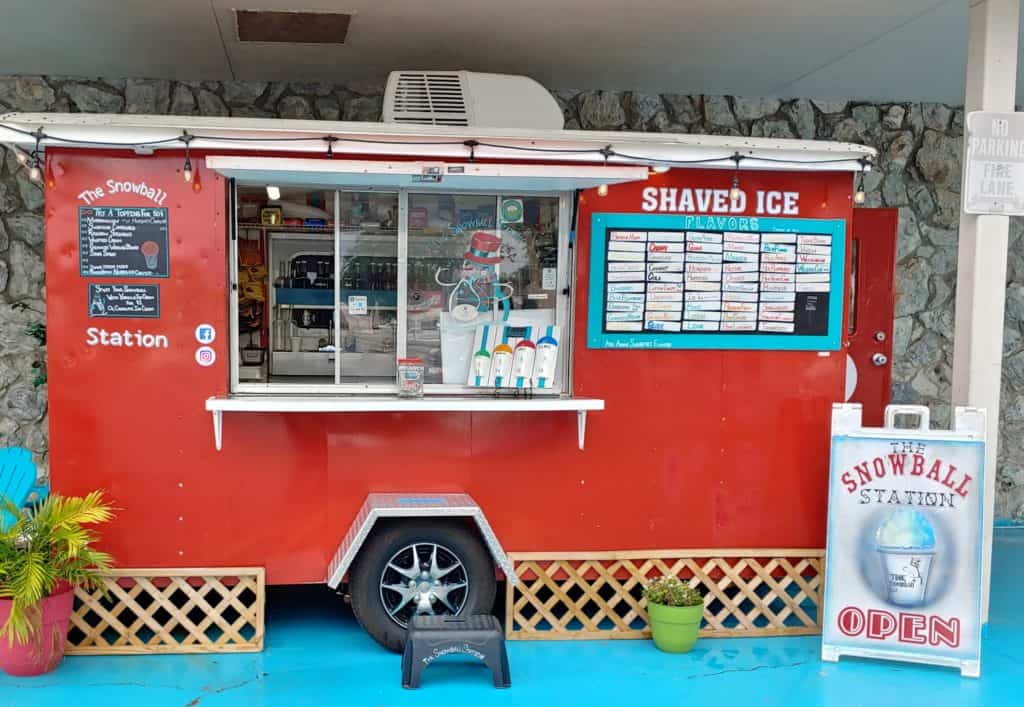 "I work less hours and I get two days off," said Sarah, 48.
Sarah, a New England native, said opening a business like Snowball Station was a natural.
"A lot of people are either from Maryland or New Orleans, so they remember the flavored shaved ice," she said. "Besides, I was born in New Hampshire, so I'm an expert on snow."
Sarah grew up in the town of Union − population 204, according to 2010 census figures − near the Maine border in the east-central part of the state.
It's a one-stoplight, rural town," she said. "The church can hold everyone in town."
Snowball Station originally opened in the Lake St. Charles Plaza shopping center in Riverview, but the Smiths were forced to move when the Speedshine Express Car Wash was built in the area she had been leasing.
The move has been a good one.
"People found us on Google, which is great," Sarah said.
The road to dishing out shaved ice was a slippery one for Sarah Smith.
Her first husband died of brain cancer a week before Christmas in 1999, leaving her a widow with two young children. She decided to move to Virginia and became hooked on the snowball business through a friend in Norfolk.
"She opened three stands and (in Norfolk) I saw all the food stands," Sarah said. "So I knew how it worked."
She met Charles Smith in Norfolk and the couple married; they have an 11-year-old daughter. They moved to Florida in January 2016 when Charles, a commercial crane operator, found work in the state.
Sarah still liked the idea of selling snowballs.
"I decided to look for a trailer," she said.
She found a Southern Snow trailer from a vendor who worked a stretch of the Pinellas Trail in Clearwater. After Sarah and Charles bought the trailer and set up their business, they began selling on the weekends at the Wagon Wheel Flea Market in Pinellas Park.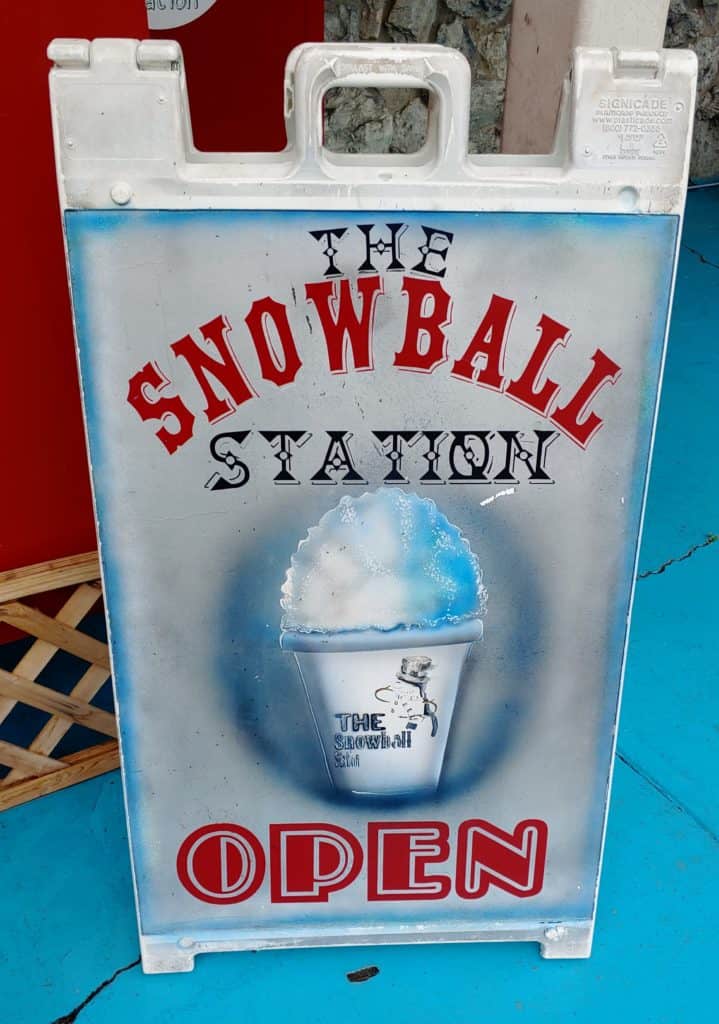 Once they moved to Riverview, it was easier to set up shop near their home base.
The Smiths have given the Snowball Station a social media presence on Facebook and Instagram.
Customer favorites? Blue raspberry and cherry.
"Maryland folks like egg custard," Sarah said.
In addition to their spot in Riverview, Sarah said she also hopes to work more area shows. The Smiths set up outside Raymond James Stadium last year before a Buccaneers game, and in June sold their wares at Water Works Park near downtown Tampa during the Tampa Bay Yoga Festival.
"I'm hoping we can get into the Ruskin Seafood Festival in November," Sarah said.
Sarah said she now has more than 300 "regulars" who stop by. For many of them, shaved ice brings back summer nostalgia.
"The kids love it," Sarah said. "For the adults, it brings back childhood memories."
Login To Facebook From Your Browser To Leave A Comment