A Central Florida waitress is winning praise for saving a young boy from what police described as a possible "homicide situation."
On New Year's Day, an 11-year-old was eating at the Mrs. Potato Restaurant in Orlando. The family's waitress, Flavaine Carvalho, noted that the youngster was not eating. Apparently, he had been forbidden from ordering.
Carvalho also noticed that he had bruises on his arms and face, according to local media.
So, she wrote "Do you need help?" on a piece of paper out of the parents' sight-line. The table was the only on in the restaurant where Carvalho could make such a maneuver.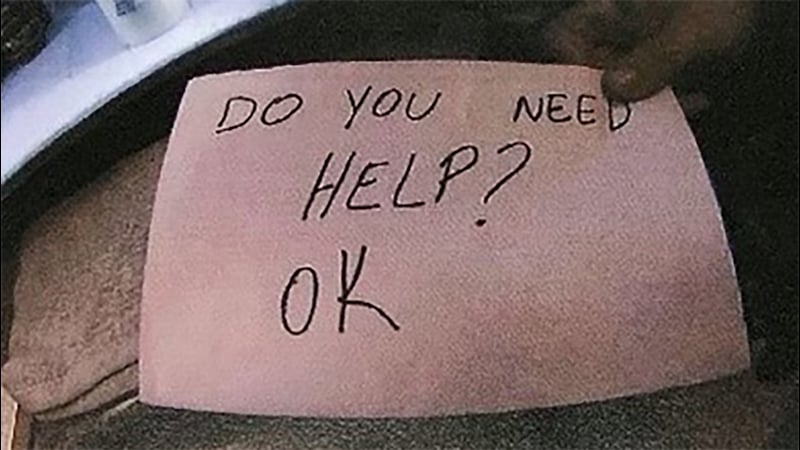 The boy signaled back, "Yes."
Police soon appeared and arrested the 11-year-old's stepfather, Timothy Wilson II. He has been charged with multiple counts of aggravated child abuse and child neglect, according to local media. His mother, Kristen Swann, was also arrested and charged with child neglect.
The boy told detectives that Wilson had pounded him with his fists, a broomstick and a wooden back-scratcher. In at least one incident, he was strung upside down at a door frame by his ankles, which were encased in ratchet straps, police said.
According to police, the boy also was 20 pounds underweight. Officers said he was routinely not fed as a punishment.
Orlando Detective Erin Lawler described the youngster's treatment as "torture."
"To be honest what this child had gone through was torture," she said. "There was no justification for it in any realm of the world. I'm a mother and seeing what that 11-year-old had to go through, it shocks your soul."
State child-welfare authorities took custody of the boy and a 4-year-old girl who was with the family. Police said the girl was unharmed.
"This could have been a homicide situation if she had not intervened," Orlando police Chief Orlando Rolon told reporters.
The chief added, "The lesson here for all of us is to recognize when we see something that isn't right to act on it."
"This saved the life of a child."
It turns out that the alert waitress was not even supposed to be at work that day. The restaurant's owner said Carvahlo was covering a shift for a sick coworker.
Rafaela Cabede said of her employee, "We understand that this has to encourage other people that when you see something, say something."
"We know when we see a situation that is wrong, we know what's the right thing to do. We know that speaking up is the right thing to do. But it takes more than acknowledging it. It takes courage."
Login To Facebook From Your Browser To Leave A Comment