June 6, 2020
By: Staff Report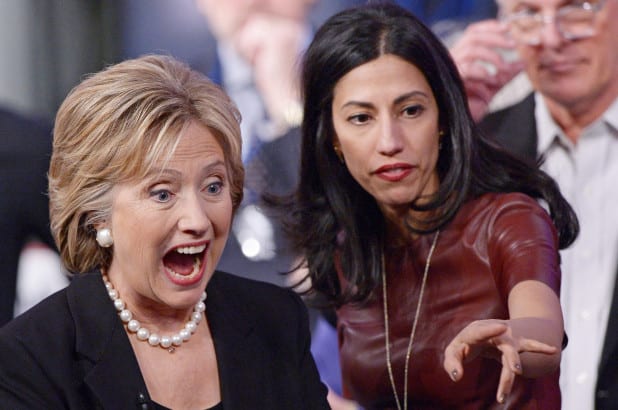 On Monday, a federal judge ordered that Hillary Clinton will testify at a deposition for the lawsuit over her use of a private email server for government and classified business while working as secretary of State during the Obama administration.
"It is time to hear directly from Secretary Clinton," Judge Royce Lamberth said in his order issued in U.S. District Court in D.C., where Judicial Watch is suing the State Department over its handling of searches for Clinton's emails.
"As extensive as the existing record is, it does not sufficiently explain Secretary Clinton's state of mind when she decided it would be an acceptable practice to set up and use a private server to conduct State Department business," Judge Lamberth wrote.
The judge barred lawyers from questioning Clinton and her former chief of staff at State, Cheryl Mills, about the talking points for Susan Rice's Sept. 16, 2012, media appearances on the attack on the U.S. compound in Benghazi.
Tom Fitton, president of Judicial Watch, said, "We're pleased to finally be able to depose her directly on this."
Fitton said that Clinton was cautioned "half a dozen times about these issues" related to her use of a private email server while leading the State Department from 2009 to early 2013.
Some say that Clinton had violated government record retention laws in her use of the server. Another concern was the use of the email server to send messages that contained classified information.
The FBI investigated Clinton's use of a server. In July 2016, while Clinton was running for president, former FBI Director James Comey announced that he was not recommending that any criminal charges be filed against Clinton. Comey added that "Clinton had been extremely careless" in using her server.
In October 2016, shortly before the presidential election, Comey disclosed to Congress that the FBI was reviewing emails from the server that had been newly discovered. The disclosure of that probe so close to the election outraged Democrats.
No charges were brought in connection with the emails in Comey's letter.
Lamberth's ruling refers to the "State's mishandling of this case, which was either the result of bureaucratic incompetence or motivated by bad faith."
The judge also ordered the disclosure of evidence related to the question of whether the department's efforts to settle the case five years ago "amounted to bad faith" because of a desire to avoid the private server coming to light.
Monday's order by Lamberth points out, that Judicial Watch told the judge about a newly obtained Clinton email that "strongly suggests" Clinton and her deputy chief of staff, Huma Abedin, "conducted State Department business via text messaging as well."
Lamberth said that the State Department "has not provided any information about whether such text messages were searched pursuant to FOIA."
"We don't have any Hillary Clinton text messages," Fitton said.
No date has yet been scheduled for Clinton's deposition yet.
Login To Facebook From Your Browser To Leave A Comment