June 4, 2020
By Tiffany Razzano
HILLSBOROUGH COUNTY – Small businesses damaged during last weekend's protests in Tampa's Innovation District, an area that consists of the University of South Florida and University Mall, are eligible for assistance from Hillsborough County.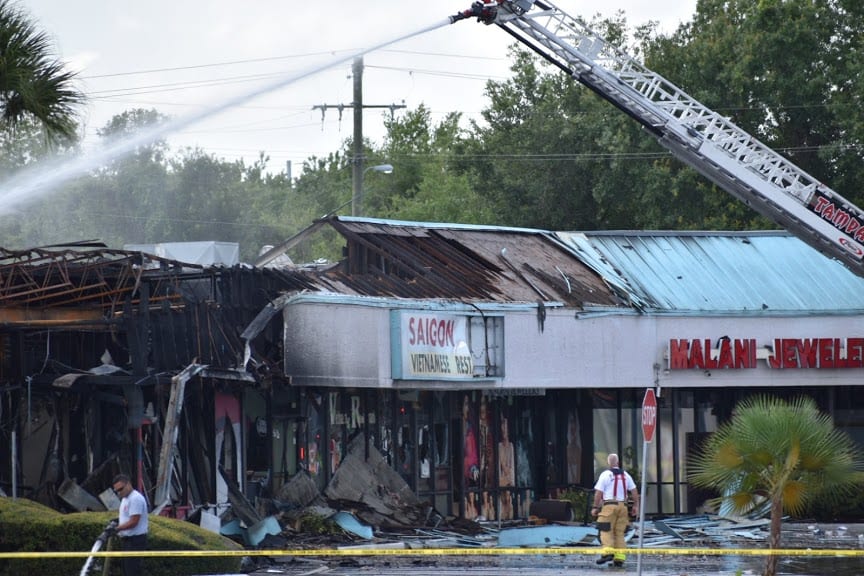 The Board of County Commissioners unanimously approved the Rebuild Community-based Businesses Grant during its Wednesday meeting.
The grant program offers businesses damaged or destroyed in the civil unrest up to $50,000 "to repair, restock and reopen their businesses and begin to serve their community again," said Ron Barton, assistant county administrator for economic prosperity.
The program is available to small businesses with up to 25 full-time employees. Expenses the county will reimburse include damaged and stolen inventory, physical repairs, signage, painting, furniture, fixtures, and equipment.
Barton said county staff worked quickly to create the grant program following a weekend of demonstrations in Tampa. Last Saturday's protests, a response to the death of George Floyd, a black man, at the hands of Minnesota police, were initially peaceful. That evening, though, they turned violent with individuals looting and burning businesses. The protests continue throughout the Tampa Bay area and have mostly remained peaceful since that incident.
"It saddens, obviously, all of us that we needed to bring forward a program like this, but at the same time, I'm pleased and proud the county staff responded so quickly and can present to you a program that we believe will be very helpful to our small businesses to recover from the recent civil unrest, particularly in the university area," he said.
He expects between 40 and 50 applicants, who will be required to submit police reports or insurance complaints to qualify.
BCC Chair Les Miller said, "I have been around for a long time. I saw the first uprising of riots during the Civil Rights movement and they were always disturbing to see those things, the looting, and burning of businesses, things along those lines, particularly in areas where people needed those businesses the most. Saturday night was no exception."
The Rebuild program is necessary to "help these people try to get back on their feet," he added. "Not only did they suffer from the pandemic, then civil unrest came, and they lost their businesses. Hopefully, these people can bounce back."
Commissioner Kimberly Overman commended county staff acting quickly.
"Stepping to the plate rapidly to help small businesses…it gives, in difficult times, when people's jobs are so difficult to obtain, an opportunity to rebuild," she said.
Commissioner Mariella Smith praised the program as "well crafted" with "very good criteria," allowing the county to provide funding "right to where the most important need is."
Businesses interested in applying for the Rebuild Community-based Businesses Grant can find more information here.
Login To Facebook From Your Browser To Leave A Comment