June 29, 2020
By: Staff Report
TAMPA Fla. – Hillsborough County Emergency Policy Group met Monday via webcam, to discuss issues with the mask mandate, and make changes to that mandate.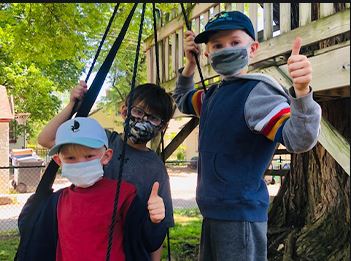 During Monday's EPG meeting, the age of those required to wear a mask while in indoor public spaces was on the discussion list and motion table. Previously under the mandate, all children under the age of 2 years old were exempt from wearing a mask indoors.
The EPG voted on Monday, to change the order to exempt children under the age of 8 years old from wearing masks. They voted 8-0 in favor of the motion.
The EPG also voted to exempt children under the age of 18 that are participating in organized activities like sports teams, leagues, summer camps, and recreation programs.
The mask mandate was also voted on to be in place for at least another 7 -days. The EPG will vote at the meeting next week to keep or dissolve the mandate for masks.
Login To Facebook From Your Browser To Leave A Comment