May 7, 2020
By: Tiffany Razzano
Hillsborough County commissioners named Bonnie Wise the next county administrator at their Wednesday meeting. She will receive an initial two-year contract for this position.
She currently serves as Hillsborough's deputy county administrator and chief financial administrator. Her promotion to county administrator, which will go into effect July 1, was approved by a 6 to 1 vote. Commissioner Mariella Smith was the sole no vote.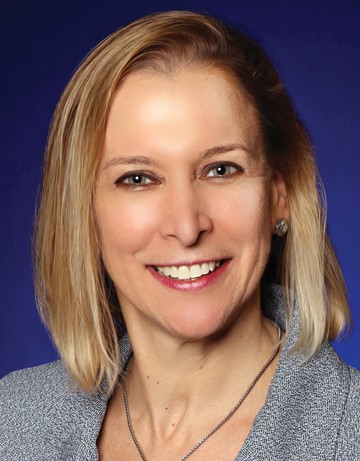 Wise will replace Mike Merrill, who has held the position since 2010, when he retires June 30. She has worked for Hillsborough since 2011. Prior to joining the county, she worked for the city of Tampa and William R. Hough & Co.
"I am humbled and honored by the confidence you've placed with me and I look forward to working with you into the future," she told the Board of County Commissioners.
The county launched a national search for Merrill's replacement last year. During Wednesday's meeting, Scott Strummer, the county's director of procurement, said that the recruiter hired to oversee the search was "facing some challenges" due to the COVID-19 pandemic and sought direction from commissioners.
He said, "Most of the top candidates are working in their own communities and facing the same things we were, and they weren't able to commit any time to this effort, and certainly didn't want to shake up their own entities by looking for another job while their communities are in crisis."
Initially, Chairman Les Miller, Jr. advocated for extending Merrill's contract through September 30. Hiring someone from outside the county who requires "on-the-job training…will put us behind the eight ball tremendously," he said, especially as Hillsborough continues to feel the effects of the pandemic and hurricane season approaches.
His efforts to extend Merrill's contract failed in a 4 to 3 vote with commissioners Pat Kemp, Stacy White and Smith voting against the extension. Five affirmative votes were required for its passage.
During the discussion, some commissioners advocated for hiring an internal candidate, and Wise's name was mentioned several times.
Commissioner Ken Hagan said previous internal hires, including Merrill, were "seamless and successful."
"The learning curve to be a CEO of a county of this size is extraordinary. Coming from the outside, it's impossible to hit the ground running," he said. "It will take months to get up to speed. Simply put, we do not have that luxury right now."
He also praised Wise as "a quality internal candidate" with the necessary financial background and executive experience to step into the role of county administrator.
Smith and Kemp also commended Wise on her performance and abilities, but suggested commissioners name her the interim, rather than permanent, administrator and conduct a national search for the role later this year.
Kemp said, "I think it's way too big of a county not to consider that."
"This is a big county with a big budget and an administrator is a big job. In order to have the credibility that is needed to deal with our citizens and have the confidence of our citizens and to deal with the press and deal with us, eventually we need a county administrator who survived, stood up, and has won the job in a national search," Smith added.
Their motion to appoint Wise as interim administrator failed in a 2 to 5 vote.
Commissioner Sandra Murman said the suggestion was "a slap-in-the-face" to Wise "when she is clearly and would be sought out anywhere in this country as a permanent administrator."
The county's legal department has been tasked with writing a contract for Wise. Commissioners will vote on it ahead of July 1.
Login To Facebook From Your Browser To Leave A Comment