June 4, 2020
By: Tiffany Razzano
HILLSBOROUGH COUNTY – Hillsborough County commissioners approved the development of a countywide equity profile at their Wednesday meeting.
Commissioner Kimberly Overman presented the motion, which passed in a 6 to 1 vote. Commissioner Stacy White was the only vote against the study.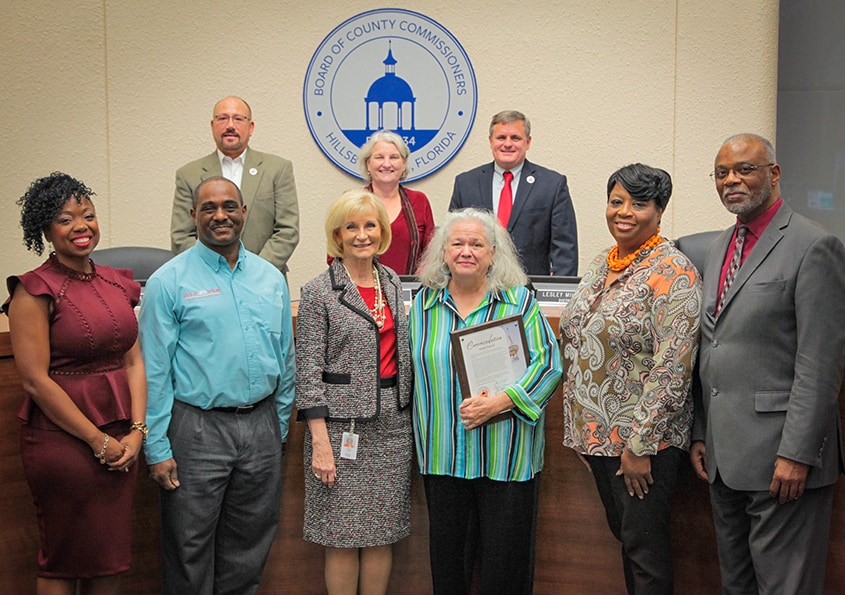 In recent months, Overman has worked closely with Dr. Heather Curry, the county's coordinator of special projects with a focus on the homeless community, regarding the need for an equity profile.
"But it felt that there was no more time to delay and that we needed to bring this forward," she said. "Recent events have shined a bright light on the work that needs to be done to achieve equity inclusion and address our implicit bias, making the quality of life better for all of our citizens, especially for those in communities of concern."
Hillsborough's study would be modeled after Pinellas County's equity profile, which was produced by PolicyLink and released in April 2019, she said. It would bring together community, business and government stakeholders to compile data on various issues in the community, including economic health, transportation access, healthcare, criminal justice and language barriers.
Many of these stakeholders are already doing this research, "but they're working in each of their own silos," she said. Her goal is to bring "all of those data points together."
The concerns that will be addressed through this study have been "amplified" in recent months because of the COVID-19 pandemic, Overman added. "Many residents struggle with access to testing, food, internet, internet for remote learning, higher prevalence for disease and other chronic illnesses in communities of color and those that live in poverty."
Racial inequality has been an ongoing issue even before the pandemic, though. Studies estimate that "without racial gaps in income, the economy in the overall region would have been $3.6 billion stronger in 2016," she said. "So, equity and how we operate matters, not only in the individual cases, but also to all of us in our financial success."
She anticipates that it will take at least one year to compile the equity profile. Once it is completed, it will be added to a national database.
The Board of County Commissioners Chair Les Miller commended Overman for bringing the suggestion forward but expressed concern about how the equity profile might be utilized.
"I think it's much needed," he said, adding that he hopes once it's completed it won't be "put on a shelf to draw dust. I've seen this more than I would like to realize."
Such a study is "critically important" for Hillsborough County, said Commissioner Sandra Murman.
"I see us, as long as I've been on this board, as a uniter, someone that brings people together, and a process that's fair and open to all of our citizens, and I think through this equity issue we're going to really increase our knowledge of the local dynamics and conditions of our communities," she said.
White, the sole vote against the equity profile, stated that while he "appreciate(d) and support(ed) the sentiment of what (Overman) brought forward, (he) cannot support the motion as written." He suggested an amended motion where county staff would first compile a report on the cost and scope of such a study.
"I think there's still a lot of unanswered questions," he said. "I think this could potentially lend itself to government overreach, and perhaps, even be a Pandora's Box for government programs that may not even be evident to us today."
Overman remained steadfast that it is important to begin work on this equity profile immediately.
"We are at a profound moment," she said, adding, "In joining that national conversation…I believe we can create strong, responsive policy that better cares for all our members in our communities."
Login To Facebook From Your Browser To Leave A Comment