Contact: Jason Kennedy
Holiday Inn Express & Suites Ruskin- Sun City Center
ruskinsales@mphhotels.com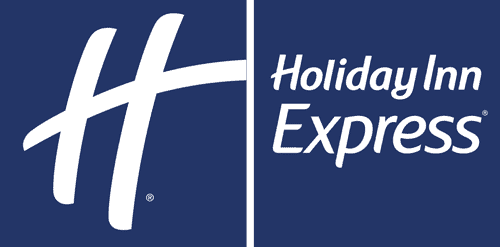 MPH HOTELS, INC ANNOUNCES THE OPENING OF A NEW HOLIDAY INN EXPRESS & SUITES® HOTEL IN Ruskin
(RUSKIN, FLORIDA) (December 13, 2019) – MPH Hotels, Inc. announces the opening of the new-build 92-room Holiday Inn Express & Suites® hotel in Ruskin, FL.
InterContinental Hotels Group (IHG), one of the world's leading hotel companies, is the parent company of the Holiday Inn Express brand.
Jason Kennedy, Sales Manager said: "We are very excited to be in Ruskin. The City has been great to work with and the community has been so welcoming and supportive of the hotel. The Holiday Inn Express brand seems to be a perfect fit to the fill the need for a quality mid-scale hotel in Ruskin. We are excited to be open for business and look forward to being involved in the community."
The Holiday Inn Express brand is the smart choice for travelers seeking a hotel that will help them rest and go while staying productive. The 2,600 Holiday Inn Express hotels worldwide offer a simple and efficient stay through the uncomplicated yet personal service travelers expect from the brand.
The Holiday Inn Express & Suites Ruskin – Sun City Center hotel features the brand's newest design solution which was created to meet the evolving needs of the brand's target guest. The design features an appealing combination of fresh, energetic and engaging elements, creating a distinctive style that is evident at every touch point of the Holiday Inn Express brand experience.
Features of the new design include:
Wireless charging an open, pod-style front desk area that delivers a familiar and expedited check in and out experience;
Flexible seating in the Great Room, including community tables with built in wired where guest can collaborate with colleagues or relax with friends and family.
Refreshingly streamlined guestrooms that provide comforts and features that allow guests to be productive during their stay and have a great night's sleep, including a built-in niche which houses the under-counter refrigerator, microwave, coffee maker, and extra supplies in one central location that's away from the guest bed to reduce noise and enhance quality of sleep, multiple points of power conveniently located throughout the room and functional storage allowing guests to live out of their suitcase or unpack into a variety of storage options.
The complimentary Express Start® Breakfast offers a full range of breakfast items including a variety of healthy options, such as Chobani® yogurt, whole wheat English muffins, Kellogg's® breakfast cereals, Quaker® oatmeal and a toppings bar for yogurt and cereal. Additionally, the Express Start® Breakfast offers pancakes from the brand's one-touch pancake machine, a rotation of egg and meat selections, biscuits, cinnamon rolls, and Royal Cup® 100% European blend coffee.
Additional amenities at the Holiday Inn Express & Suites Ruskin – Sun City Center hotel include an outdoor swimming pool, a 24-hour fitness center, a 24-hour business center and Keurig ® brewers in every room. There is 652 square feet of meeting space which can comfortably accommodate up to 50 people. IHG® Connect, which provides a seamless Internet experience, is available for guests as well.
The hotel, located at 226 Teco Rd, Ruskin FL 33570 is owned by MPH Hotels, Inc and managed by Waterview Hospitality LLC. The Holiday Inn Express brand is part of IHG's diverse family of brands in nearly 100 countries and territories. The scale and diversity of the IHG family of brands means that its hotels can meet guests' needs whatever the occasion – whether an overnight getaway, a business trip, a family celebration or a once-in-a-lifetime experience. Reservations can be made by calling 1-800-HOLIDAY or by going www.hiexpress.com/ruskinfl
The Holiday Inn Express brand participates in IHG® Rewards Club. The industry's first and largest hotel rewards program is free, and guests can enroll at IHGRewardsClub.com, by downloading the IHG® App, by calling 1-888-211-9874 or by inquiring at the front desk of any of IHG's more than 5,300 hotels worldwide. All IHG hotels use the IHG Green Engage™ system, an innovative online environmental sustainability system that gives its hotels the means to measure and manage their impact on the environment.
Holiday Inn Express Boilerplate

About the Holiday Inn Express® Brand:

Holiday Inn Express® hotels are modern hotels for value-oriented travelers. Fresh, clean and uncomplicated, Holiday Inn Express hotels offer competitive rates for both business and leisure travelers. Guests Stay Smart® at Holiday Inn Express hotels where they enjoy a free hot Express Start® Breakfast with new healthier offerings, free high-speed Internet access and free local phone calls (U.S. and Canada only). There are currently 2,600 Holiday Inn Express hotel locations around the globe. For more information about Holiday Inn Express hotels or to book reservations, visit www.holidayinnexpress.com. Find us on Twitter www.twitter.com/hiexpress, Facebook www.Facebook.com/holidayinnexpress and Instagram www.instagram.com/holidayinnexpress.
Login To Facebook From Your Browser To Leave A Comment