The way in which law enforcement is carried out has changed immensely over the past decade or so, and a large part of that is down to the technology that the police departments all over the country now have at their disposal. If you want to understand what policing means today, it makes sense to start with their tech.
We're going to take a closer look today at some of the different types of technology that the police use and the ways these technologies have changed policing forever. So if you want to find out more about this important topic, read on now.
Body Cameras Have Improved Safety and Accountability
Body cameras are among the most useful new technologies used by the police today. They've made it possible for interactions of all kinds to be logged and recorded so they can be looked back upon if the need ever arises. They help to keep everyone safe because the police and the people they're interacting with both know that it's all been recorded. That's something that also helps to massively boost the level of accountability police officers now have, which can only be a good thing for everyone.
The Development of Biometrics Has Been Huge
It's been a long time since the police discovered the importance of fingerprinting when it comes to identifying criminals and charging them successfully. It's actually been over a century at this point. But the way in which we use biometrics has changed to create even stronger levels of accuracy. For example, we can look at the eye's iris to identify a person or even the veins in someone's arms. There are so many identifying features we all have and technology helps to pick them out and focus on them.
AI Can Help Identify Problems Before They Arise
AI technology is now being used by some police forces as a way to perform predictive policing. This is when a huge amount of data is used alongside machine learning tools to identify threats and possible hotspots for crime before the crime occurs. It's about identifying trends and gaining deeper insights into the particular nature of criminality in a chosen area. Trying to predict the future and which crimes are going to happen does carry some controversy, but it's also proved very useful as well.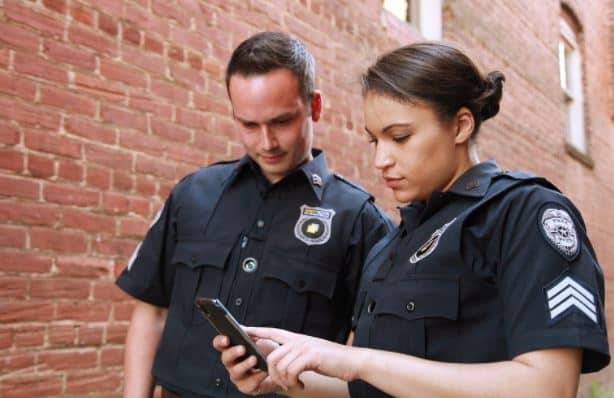 Face Recognition Makes it Possible to Find Wanted People
Face recognition systems have been one of the major breakthroughs in policing in recent times. When cameras can pick out a person based on moving video images, it makes it much easier for police to track down wanted individuals. And with surveillance everywhere, it'll only be a matter of time before most CCTV and security cameras are using these features in real time. This makes it much harder for criminals to get away and hide from the police when they're wanted for questioning.
Drone Technology Makes Surveillance More Mobile
Drone technology has been another breakthrough of importance in the world of policing. If you don't know much about the most up-to-date drones or what they're capable of, head to https://www.drdrone.ca/ to find out more. They can be used to track and monitor police targets in real-time. And they can provide visual insights to areas that would otherwise be off bounds. A drone can see more and see in places that police officers on the ground can't, and that matters a lot in many situations.
Police Cruiser Tech Has Advanced Massively
The cars that on-duty police officers use, known as cruisers, have developed and changed a lot in recent times. For a start, they're a lot more durable and hardcore than in the past. They use bullet proof materials to protect the police in their line of work. And they also have a range of dash features that improve safety and security too. The dash cams all police cruisers now use are of a very high quality, meaning the footage produced is of more value and can be viewed as it plays if necessary.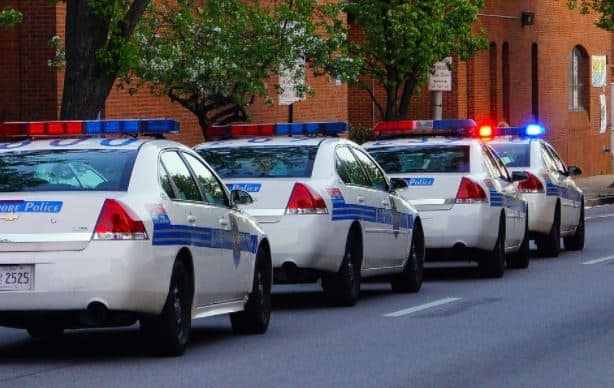 Thermal Imaging Has Made Tracking Down People Easier and Safer
Thermal imaging has been around for a while now, but it's one of the technologies that really has made a huge difference to how policing is carried out in high risk and high intensity situations. When the police are tracking someone in a particular location and they need to make sure that person is found before they commit further crimes, thermal imaging allows them to see those suspects no matter where they're trying to hide. The ability to see through walls is as helpful to policing as you'd expect it to be.
Sensors Can Now Detect Gunfire
There are new apps and technologies that can now detect gunfire with a particular radius. This is starting to have a positive impact on policing in a variety of ways. For a start, it means that if a police officer shoots or is shot, someone back at the station can be notified faster and backup can be sent to the scene of the incident. It also means that incidents can be identified quicker and police can get to the location with haste to see what's happening.
Self-Driving Police Cars and Even Robots Could be the Future
There are all kinds of other breakthroughs in the use of technology on the horizon, and it's worth taking a look at some of these. One that might help a lot is self-driving cars. If the police officer in question doesn't have to drive the car directly, they can communicate better with other officers and focus on the other aspects of their job. Robots can be used in dangerous situations too, so humans don't have to enter and risk their lives.
Each of the issues discussed here has had a big impact on the way in which the police operate and the impact their policing has on criminals and citizens in general. It's something to be aware of and mindful of. Some changes have improved things immensely, but technology doesn't always bring progress.
Support journalism by clicking here to our gofundme or sign up for our free newsletter by clicking here
Android Users, Click Here To Download The Free Press App And Never Miss A Story. It's Free And Coming To Apple Users Soon.
Login To Facebook From Your Browser To Leave A Comment