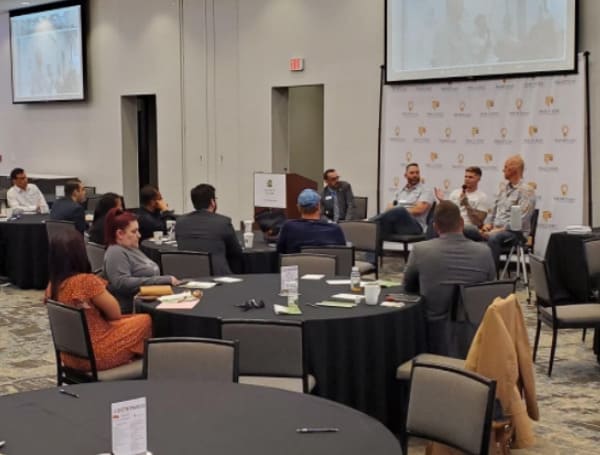 Business events are a great way to showcase a brand and get the business out there where it belongs. Without the noise of promotion, how can any business expect to thrive and find success?
Business networking events are by far some of the most important ways of connecting with other businesses and potential clients. Who knows what networking event might be the turning point that the business needs to find success?
With this being said, here are some helpful tips to organize business networking events in 2023 and beyond.
What's the purpose of the event?
What does the event mean to the business? What's its purpose? Some business events might have the intention to simply get the company name out there whereas others might be a meeting point for the business to connect specifically with a targeted client.
Identifying the purpose of the event is important because it's going to help create and organize the best event that will hopefully provide the desired results.
It can help to define its purpose before organizing the event and that way, it makes everything a lot easier to get right. There's nothing worse than having an event that's haphazard and has no real intention.
Allocate a budget
A budget is something to consider because not every business has deep pockets and an endless bank balance to spend on events. Of course, it's important to be realistic about how much money can be spent, so try not to go overboard with your estimates.
For those businesses that can't afford to throw as many events, it might be worth sharing the cost with another business or through sponsorships.
Budgets like anything in business can help keep things on track and to avoid a business event from compromising any future efforts that the business makes.
Choose a venue that works
Venues are readily available but not all venues are going to be affordable or suitable for the type of event you're throwing. That's why it's very important to find a venue that works and that is appropriate for what you're after.
Make sure to look at a number of venues before whittling them down to just one or two options. It's good to look at what features the venue offers in terms of guest capacity, tech, and general venue perks.
A venue that offers everything without needing to outsource much is going to help save money as well as the stress of having to rope in extra services.
Consider the schedule of the day or evening
Once you've found the venue, now is the time to work out the schedule for the day, evening, or both. Depending on how long this networking event is going on for, it's important that there's enough going on in the day to get everything done.
Not only are presentations and panel talks useful to have but networking opportunities for everyone to be involved in are important. The more time that's allocated to networking time, the better it's going to benefit your business and all those involved.
Make sure the schedule is laid out and that it's been well thought out. Be sure to get some approvals on the schedule so that it's not just being signed off by one person. Ideally, having a clear schedule can be helpful in handing it out to guests as they make their way into the venue or prior to their attending.
Promote the event
In order to get guests to the event, you need to promote it. After all, that stress and organization to get the event on its feet, what if people don't turn up? That can definitely happen if it's not been actively promoted.
For some networking events, it might be a public affair and for others, it might be a private one where businesses are personally invited to the occasion.
Whatever type of event it is, it's important that invitations have been sent out or that the event is promoted on all social media feeds and is seen by as many businesses and individuals as possible. Reach out to local media and find as many ways to get the event out there so that hopefully, plenty of people will be in attendance.
Set up a register/check-in desk
To help get everyone in and out efficiently, it's good to have a register or check-in point. This ideally, should be located at the entrance of the venue. It should be easy to find and is the place where all guests will get their lanyards and ID cards.
Make sure that this area of the event has been set up properly and that it's a smooth process. Use Zebra Card Printers to get productive prints with high-quality finishes and make sure the staff on the desk are capable of handling large waves of guests coming in and out.
Get conversations flowing
As a business, you may be the host of the event and so it's a duty that the business has to get people talking. There's always that awkward period where not everyone will know who's who and they may need a bit of encouragement. Get in amongst the crowd and start working the room, introducing those who might be influential to others.
Be sure to get the conversation flowing and stand back. You'll find that the networking event runs a lot more successfully when some guests are given that gentle nudge in the right direction.
Be sure to collect feedback
Collecting feedback is something that can be useful for a business to get a feel for how the event itself went. There may be some who felt a little disappointed, while others may be signing the praises of the company for organizing such a fruitful networking event.
Everyone is likely to be a little different but it pays to get that feedback, regardless of whether it's good, bad, or constructive.
With a well-organized business networking event, it's likely to open new doors for your business and those who are fortunate to attend the ones you throw!
Visit Tampafp.com for Politics, Sports, and National Headlines.
Android Users, Click Here To Download The Free Press App And Never Miss A Story. Follow Us On Facebook Here Or Twitter Here.
Login To Facebook From Your Browser To Leave A Comment