ODESSA, Fla. – On Saturday, December 26th, Pasco County Fire Rescue responded to the Tuscano at Suncoast Apartment Complex for a reported fire. When firefighters arrived, they reported a three-story apartment complex with heavy fire and smoke coming from the second and third floors. The incident called for a second alarm due to the fire load and the number of evacuations needed.
Fire officials say that command set up 3 divisions and started the evacuations of over 100 residents from 48 apartments. The residential sprinkler and alarm system activated, alerting residents to the fire. The system assisted Firefighters in knocking down the fire. In all, 15 families were displaced from the fire.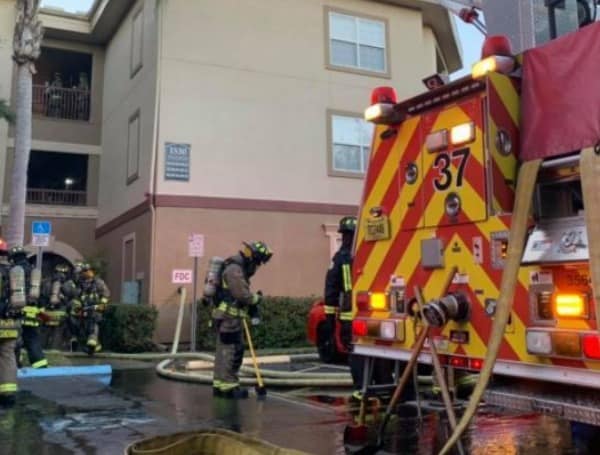 In all, 5 apartments suffered fire and smoke damage. It took about 30 minutes to knock the fire down, and there were no injuries reported.
Pasco County Fire Rescue Investigators determined the cause to be from illegal grilling on a second-floor apartment's balcony. That fire extended to the third floor and into the roof of the apartment building.
Login To Facebook From Your Browser To Leave A Comment