May 1, 2020
By Sarah McCormick
Its been more than a month since former Senate staffer, Tara Reade, brought about sexual assault allegations against Democratic Presidential Candidate Joe Biden. There was a strange silence from the candidate once these allegations emerged, his campaign denying said allegations on his behalf. Biden finally released a statement in defense of himself and the allegations, saying, "They aren't true. This never happened."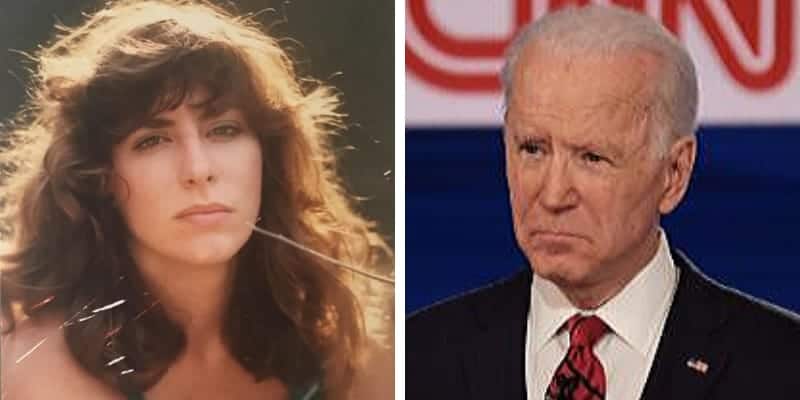 Biden, citing the fact that he wrote the 'Violence Against Women Act' over 25 years ago, claims how 'women should be heard' was the reasoning for his advocation of the law. He then goes on to make hypocritical and contradictory statements to combat those claims when he made the statements he did in defense of himself.
He goes on to say in his statement, "While the details of these allegations of sexual harassment and sexual assault are complicated, two things are not complicated. One is that women deserve to be treated with dignity and respect, and when they step forward they should be heard, not silenced. The second is that their stories should be subject to appropriate inquiry and scrutiny."
Tara Reade recently came forward as one of 8 women who began accusing Joe Biden of inappropriate acts, such as unwanted touching. She alleged that Biden sexually assaulted her in 1993, forcing her against a wall and prying her legs open with his knees. He then kissed her neck and began to violate her with his fingers, to which she pushed him away and refused his advances. She reports that he then became upset.
Reade filed a police report and assault charges in April of this year in Washington D.C.. Reade's mother, as well as a former neighbor, recall Reade telling them about the allegations soon after they occurred. Reade states she never filed criminal charges against Biden out of fear. She also states that after the assault occurred, her duties were reduced dramatically when she refused to serve drinks at an event.
Biden is urging the National Archives to release any documentation of Reade's complaint, if it exists. Read states she filed a complaint in 1993, and if it in fact does exist, it should be there. He states the files from his Senate years that were donated to the University of Delaware do not have any personnel files, and therefore those would be irrelevant.
Biden also says in his statement, "There is only one place a complaint of this kind could be — the National Archives. The National Archives is where the records are kept at what was then called the Office of Fair Employment Practices. I am requesting that the Secretary of the Senate ask the Archives to identify any record of the complaint she alleges she filed and make available to the press any such document. If there was ever any such complaint, the record will be there."
This is a developing story. Count on the Tampa Free Press to bring you the latest developments as they emerge.
Login To Facebook From Your Browser To Leave A Comment