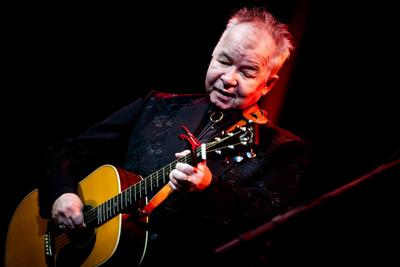 John Prine, died Tuesday at Nashville's Vanderbilt University Medical Center. He was 73. Prine suffered complications due to to COVID-19.
A legend.
As I type this, I can remember the first time I heard Prine sing "Paradise". A song about an old coal town in western Kentucky. The descriptive lyrics of the Green River and the abandoned prison on Airdrie Hill, took me to that place where Prine spent his childhood, in Muhlenberg County Kentucky.
Prine and his countless contributions to music, and songwriting, will forever be missed. I can only hope that tonight and every night, that John Prine and Steve Goodman are tuning their guitars together and playing a little "Souvenirs".
Take a moment to watch greatness together, with John Prine and Steve Goodman.
Login To Facebook From Your Browser To Leave A Comment