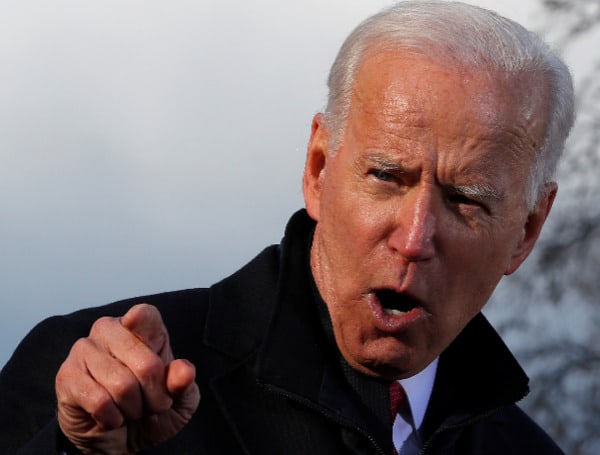 George Washington University law professor Jonathan Turley said President Joe Biden could prevent an impeachment inquiry by not obstructing a House investigation.
The White House is reportedly assembling a "war room" to combat a potential impeachment inquiry by hiring attorneys, legislative aides and communications staffers, according to NBC News.
House Speaker Kevin McCarthy said the House of Representatives would consider a vote on an impeachment inquiry in September.
"They are establishing this war room before a war," Turley told "Ingraham Angle" guest host Kayleigh McEnany. "They could easily avoid an impeachment inquiry by simply asking the national archives to release this information, for the president to release information from his own financial account and that would really forestall the need to have an inquiry. It's only because they have been stonewalling that Congress has very little choice, in my view, but to move forward."
In the news: GOP Presidential Candidate Vivek Ramaswamy Spars With Fox News Anchor Over Taiwan Policy
The National Archives admitted to having over 5,400 emails where Biden used a pseudonym in correspondence with people, including his son Hunter Biden. The release of the documents was blocked due to a claim of executive privilege by the Biden administration.
"Even the media is now accepting that there has been an influence peddling operation conducted by Hunter Biden, by his uncle and by others worth tens of millions of dollars from foreign sources," Turley said. "The Washington Post recently admitted that the president has been lying about his son's business dealings in China. Devon Archer, an associate of hunter, said it was patently false what the president has been telling the public for years, that he had no knowledge of their business dealings. So, what is Congress supposed to do?"
"Why set up a war room if you don't have to have a war?" Turley asked "You know, why not be transparent? If all these emails are trivialities, then have them released and put it to rest."
Biden's job approval stood at only 41.8% in the RealClearPolitics average of polls conducted Aug. 1 through Aug. 31, compared to 54.2% who disapproved. Biden currently has a 38.1% approval rating on the economy compared to a 58.3% disapproval rate.
In the news: SCOTUS Asked To Review Missouri Court's Decision To Remove 'Conservative Christian' Jurors
Biden's handling of inflation drew the approval of 32.8% of Americans with 62.8% disapproving, according to the RealClearPolitics average.
Unemployment climbed to 3.8%, according to the Bureau of Labor Statistics, while jobs numbers for June and July were revised downwards.
Android Users, Click To Download The Free Press App And Never Miss A Story. Follow Us On Facebook and Twitter. Signup for our free newsletter.
We can't do this without your help; visit our GiveSendGo page and donate any dollar amount; every penny helps
Login To Facebook To Comment