On July 4, 1776, the Second Continental Congress unanimously adopted the Declaration of Independence, announcing the colonies' separation from Great Britain.
The Constitution provides the legal and governmental framework for the United States, however, the Declaration, with its eloquent assertion "all Men are created equal," is equally beloved by the American people.
Philadelphians marked the first anniversary of American independence with a spontaneous celebration, which is described in a letter by John Adams to his wife Abigail.
The Boston-born Founding Father, who would later serve as the country's second president, was the one who spurred the idea to light up the skies each Independence Day.
A day after the Continental Congress voted for independence on July 2, 1776 — yes, July 2 — Adams wrote a letter from Philadelphia to his wife back home in Boston commemorating the day.
His letter to Abigail Adam, dated July 3, 1776, read in part:
"But the Day is past. The Second Day of July 1776, will be the most memorable Epocha, in the History of America."
"I am apt to believe that it will be celebrated, by succeeding Generations, as the great anniversary Festival. It ought to be commemorated, as the Day of Deliverance by solemn Acts of Devotion to God Almighty. It ought to be solemnized with Pomp and Parade, with Shews, Games, Sports, Guns, Bells, Bonfires and Illuminations from one End of this Continent to the other from this Time forward forever more."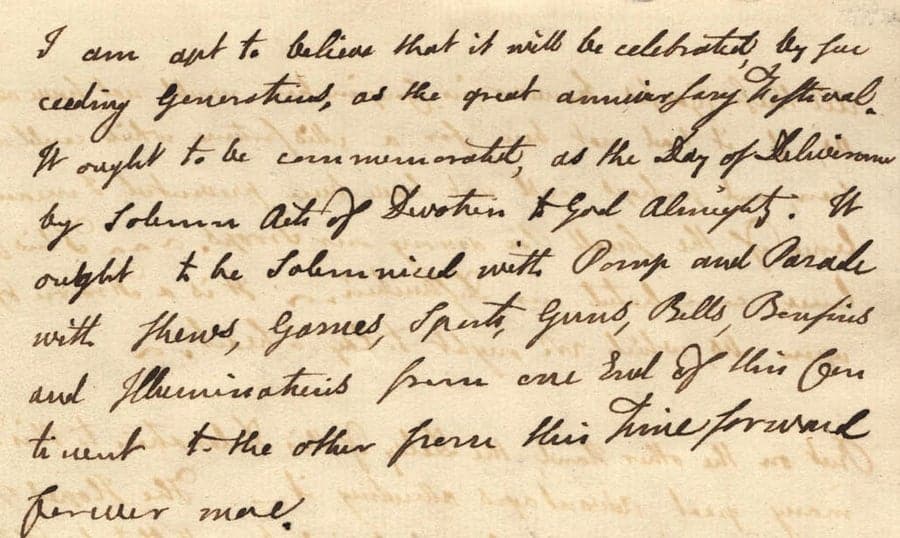 Adams's prediction was off by two days. From the outset, Americans celebrated independence on July 4, the date shown on the much-publicized Declaration of Independence, rather than on July 2, the date the resolution of independence was approved in a closed session of Congress.
However, observing Independence Day only became commonplace after the War of 1812.
Soon, events such as groundbreaking ceremonies for the Erie Canal and the Baltimore and Ohio Railroad were scheduled to coincide with July 4th festivities.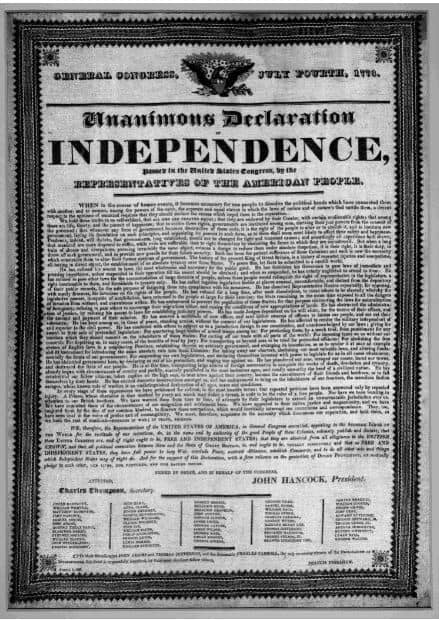 Today, we celebrate our independence with our families, friends, and neighbors. Awaiting the firework displays after cookouts and festivals.
The Free Press wishes you and yours, a Happy Independence Day.
The full text of the Declaration of Independence is in pdf format below.
Android Users, Click Here To Download The Free Press App And Never Miss A Story. It's Free And Coming To Apple Users Soon.
Support journalism by clicking here to our gofundme or sign up for our free newsletter by clicking here
Login To Facebook From Your Browser To Leave A Comment