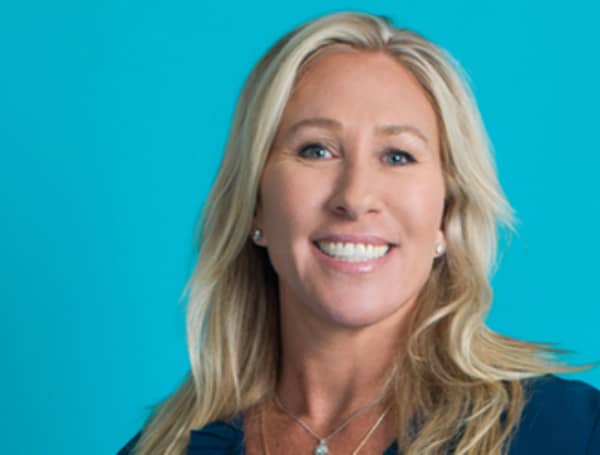 ---
This Election Day, voters across America stormed the polls and cast their ballot for Republicans for the first time. Their message was loud and clear: It's time for a change.
Frightened and fed-up Moms voted Republican for the first time because their children's education, health, happiness, and future are all being threatened under the Democrats' dangerous policies and sexualized education.
Hispanic voters, who fled countries reigned by tyrants, quickly recognized the Communist regime in control of America. Today, they voted to end the era of Nancy Pelosi.
Black Americans voted Republican because they're sick and tired of the crime in their streets, gangs luring their children, and the never-ending cycle of welfare that Democrats push into their community.
Strong independent women are done being treated as an automatic vote when a real war on women is being waged against them. The policies of the last two years attempted to replace women with men and erase femininity in America. These women will never register Republican or admit it to their friends, but they voted to remove Democrats from power.
Brave men and women from every background chose a different path forward. These mothers, fathers, sons, and daughters have chosen to put Republicans in control of Congress with all the power and responsibility that comes with it. That means Republicans must fight for them.
We will fight to hold our government accountable. We will expose the weaponized government agencies that have targeted parents and collaborated with Big Tech to protect the Biden regime and hide the truth about corruption. Hunter's laptop may be the tip of the iceberg. Government must work for the people. It can no longer be the agent to secure privileges for elites.
We will fight to secure our border, declare war on the cartels, and shut down the flood of Chinese-made fentanyl into America. We will fight to end the scourge of human trafficking and protect the dignity of life.
We will fight to end the epidemic of crime that has swept our nation. We will fight to end the robbing, the looting, the assaults, the carjackings, and the murders. We will fight to protect our local law enforcement and get them the help they need to keep us safe.
We will fight to protect our children from radical ideologies that seek to resort to genital mutilation to gain acceptance. We will fight to end the Marxist Critical Race theory that teaches our kids to define themselves based on hate.
And we will fight to ensure families can put food on the table. We will fight to eliminate the burden of massive government spending and regulation that causes moms and dads to struggle to pay their bills. We will fight to make it our priority to take care of American families.
I ran for Congress not just to defeat Democrats, but to hold my party accountable to the American people. I know precisely how these voters felt when they cast their ballot, sick and tired of empty promises, watching the DC swamp sell our country's future out year after year.
These voters chose Republicans to straighten up our country, drain the swamp, and fight for them. Together, we can hold our party accountable and make sure they don't let America's families down. I will lead the fight to make damn sure my party does not fail. We will make good on our promise to the American people. The future is at stake. Let's get the job done.
– Georgia Congresswoman Marjorie Taylor Greene
The views and opinions expressed in this commentary are those of the author and do not necessarily reflect the opinion of The Free Press.
Visit Tampafp.com for Politics, Sports, and National Headlines. Support journalism by clicking here to our GiveSendGo or sign up for our free newsletter by clicking here.
Android Users, Click Here To Download The Free Press App And Never Miss A Story. Follow Us On Facebook Here Or Twitter Here.
Login To Facebook To Comment