June 17, 2020
By: Tiffany Razzano
'No shirt, No shoes, No mask, No service'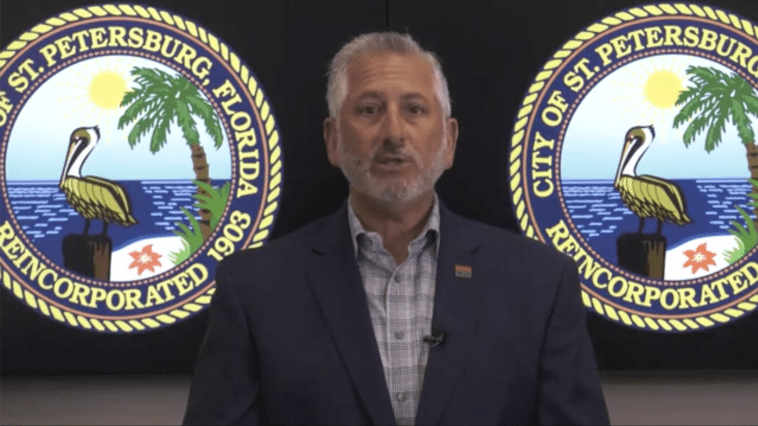 ST. PETERSBURG – Starting Friday at 5 p.m., employees at all St. Petersburg businesses are required to wear a face mask or covering in all areas of the business that are open to the public.
This mandate includes workers at restaurants, bars, retail shops, entertainment venues and personal services businesses, such as salons, Mayor Rick Kriseman said during a Wednesday afternoon press conference. Businesses that violate this order could be fined or face "other business operations related sanctions."
His decision is a response to the recent rise in COVID-19 cases in Pinellas County. The highest number of these cases have been concentrated in downtown St. Petersburg. Over the past week, several businesses, including The Galley, Park & Rec, The Avenue Eat + Drink, Noble Crust, Jannus Live, The Landing, The Pelican Pub and Detroit Liquor, have announced temporary closures after employees tested positive for the coronavirus.
Kriseman also said that he has discussed the matter with county officials and hopes they will enact a similar countywide requirement soon.
"Combating this virus is far more effective if all 24 municipalities in Pinellas County are united. It is far more effective if our region and our state is united," he said.
St. Petersburg residents could be next, he added. He has asked the city attorney's office to draft an order requiring all residents to "wear a mask when entering businesses and other indoor places shared by groups of people."
He added, "This order is not yet complete, and I do not plan to enact it prior to this weekend. We will give our residents enough time to prepare for such an order, should it be necessary."
The mayor also slammed Gov. Ron DeSantis' handling of the uptick in coronavirus cases throughout the state.
"Gov. DeSantis has blamed the statewide surge, which would include the surge we are seeing, on the fact that more testing has occurred. While he's right that more testing has occurred, he's wrong that this is what's causing the surge. Simple math tells us that," Kriseman said. "And what the numbers are telling us is that we are experiencing community spread, not just breakouts of COVID in long-term care facilities. He's also blamed it on infections in long-term care facilities, jails and even among migrant workers."
Gov. DeSantis recently attributed the increase in coronavirus cases in Florida to an increase in testing.
Over the past week, the percentage of those testing positive for COVID-19 in Pinellas increased significantly, Kriseman said. On June 8, the county received 2,469 test results, of which, 1.8% were positive. That number jumped to 6.6% testing positive in the batch of tests received June 16, though fewer individuals – 1,918 – were tested.
"So, more tests doesn't necessarily equate to more positives, governor," Kriseman said. "More positives equate to more positives."
To lower these positive numbers, increased mask usage is necessary, he added. "I strongly encourage all residents who haven't done so already to begin wearing masks when inside an establishment or near others. To our business owners, we've all seen the signs 'No shoes, no shirt, no service.' I would suggest you add masks to that, with or without a city order."
Login To Facebook From Your Browser To Leave A Comment