July 2, 2020
By: Deborah Childress
TAMPA Fla. -Dr. Angela Schroden is a candidate to serve on the Hillsborough County School Board with intentions of utilizing twenty years of experience in Education. Dr. Schroden obtained her Educational Doctorate degree: Educational Leadership and Policy Studies from the University of South Florida in 2011 and earned her Bachelor of Arts degree: Special Education from the institution in 1997. She acquired her Master of Arts Degree: Educational Leadership from Nova Southeastern University in 2003.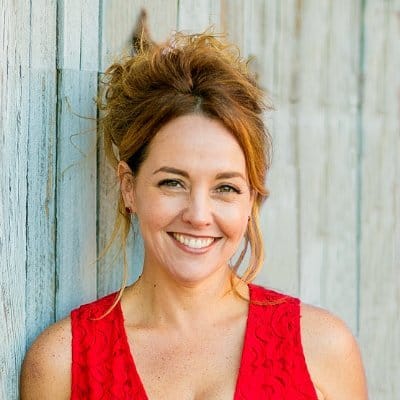 Dr. Schroden is currently affiliated with Stephanie Harvey Consulting, as a K-12 staff developer and coach, supporting school districts across the country in creating systems of practice. In Washington, D.C., Dr. Schroden assisted local education agencies, including public, charter, and private schools, as well as special education residential facilities, with training, technical assistance, and professional development. She served as District Reading Resource Teacher for Hillsborough County Public Schools for nearly six years, providing literacy support to hundreds of teachers across the district. She served as Corr Elementary's Assistant Principal for two years and an elementary teacher and reading coach in her earliest education experiences.

Dr. Schroden is a parent of two elementary school-aged children, residing in District 7 on Davis Islands with her husband, Dr. Jonathan Schroden and described her perspectives on enhancing and improving the Hillsborough County School Board from questions asked by The Free Press:
Q: What is your "new vision" of which you speak for the Hillsborough County School Board?
A: My new vision revolves around three ideas that we know work from both research and applied experience. The first is keeping children at the center of every decision the school board makes because these decisions always trickle down to the classroom. The board has to ask before each vote that it takes, how will this decision affect students in classrooms? I can help
answer that question based on my first-hand understanding of what teachers have to do on a daily
basis.
The second is investing in people. Employees, students, and families of the district are each an integral part of the culture and well-being of our community. Teachers and employees should be paid so that they feel secure and valued in their profession, but we also need to invest in them by listening and hearing what they need. Then taking actions to meet those needs.
And third is that literacy is the backbone of an effective curriculum. We need to understand that the subjects we teach in school are interconnected, they don't stand alone. We read and write about content, and content helps us read, understand, and effectively write and communicate. They are symbiotic.

Q: You praise the wisdom that "every student deserves a good teacher not by chance, but by design." What does that mean?
A: At the heart of a successful educational experience are two things: a child and an effective teacher. And teaching is not for the faint-hearted. It's hard! It requires patience, persistence, determination, knowledge, reflection, intellectual curiosity, and continuous learning.
If we are looking to make schools work for ALL children, then we have to invest in developing teacher expertise for the entirety of their career. If teachers are not amply being listened to by the school board or if the board isn't taking their development into consideration, you'll only end up with good teachers by chance. We need teachers to provide more input, which is free of charge.
And we need the board to more deliberately focus on listening to teachers and taking action to support teacher development, so we get good teachers by design, not by chance.
Q: As a literacy expert, what are your views on resolving the county's literacy crisis?
A: The real crisis is that we are trying to take a one-size-fits-all solution to literacy when there isn't a one-size-fits-all solution. There is no magic bullet. There isn't one program that is going to save us or we would have already purchased it. The answer is every teacher being highly knowledgeable about the reading process—that's why I've put so much emphasis on literacy in my campaign. Students come to us with abilities all over the spectrum- some kids enter school able to read, others enter school knowing few letters and sounds.
The teacher, however, is expected to bring all students up to grade-level reading, regardless of these discrepancies. The needs are different, but the fix is the same. If we continue looking for a program or one idea to support all our readers, we will continue to have readers who struggle. To improve literacy, it is no longer adequate to simply ask a student, "tell me what the text says." Students need the ability to practice and demonstrate deep comprehension- of figuring out what an author is explicitly and implicitly trying to say. Again, what matters most is a highly knowledgeable literacy teacher in front of the child and access to high-quality text that kids CAN and WANT to read.
Q: What is your perspective on the use of technology in the classroom?
A: We are asking students to absorb a lot of information. We want them to know and validate their sources of information, be critical of what they read, then synthesize it. If students have access to technology that helps them produce writing, artwork, new ways of thinking, and the like, that technology can be powerful in a classroom. It's when the technology is used mostly for the consumption of information that it can create notable distractions in the classroom.
Q: How would you address improving parent relations between the school board and teachers?
A: There is an emerging trend to modify the parent/teacher conference. The tradition is for teachers to inform parents about the school year and what will be expected of the child.
This places the caregiver on the receiving end of information. When we center the student and the caregivers as an equal partner in a child's education, we (educators) receive invaluable information about the student. For example, in one of the schools I've worked with here in Hillsborough Country, Booker T. Washington Elementary, the teacher's practice for the initial parent/teacher conference is flipped on its head. Teachers ask parents, how can we help your child? How can we support your family?
The results of this change indicate that parents feel they are being heard and valued as part of their child's education. This modification required no extra money to be spent and it accomplished a long-term problem of connecting emotionally with parents. For parents with heavy work schedules and little time to communicate with their children's schools, we need to find new ways to meet parents where they are. I have a lot of ideas on how we can improve our schools by doing things better within the resources we already have. I hope the voters will give me a chance to put those ideas into action!

Follow Dr. Angela Schroden on Facebook (AngelaSchrodenDistrict7) and Twitter @AngelaDistrict7
Publishers note: While The Free Press will always be free for our readers, and ad-supported, we are asking our loyal readers to consider a monthly donation of $3 to maintain our local journalism and help us grow, as we ramp up ad sales locally.
You can click here to support us.
We thank you all for your consideration and supporting local journalism.
Login To Facebook From Your Browser To Leave A Comment