A Florida man with dual citizenship in France was re-arrested after trying to bust out of jail in Florida, escaping to his castle in France.
According to investigators, on April 10, 2023, the Indian River County Sheriff's Office (IRCSO) was informed that an inmate of the Indian River County Jail, John Manchec, was planning an escape.
Deputies say the information was immediately forwarded to the Criminal Investigations Division for investigation. Detectives were assigned and utilized the help of the Real Time Crime Center.
According to IRCSO, John Manchec was arrested on December 18, 2014, and charged with 49 counts of possession of child pornography based on an investigation led by the Florida Department of Law Enforcement.
In the news: Florida Gov. Ron DeSantis Set To Join Twitter CEO Elon Musk To Announce 2024 Run Wednesday
Manchec bonded out on December 19, 2014, and fled the country to avoid prosecution. Manchec was later arrested in the Dominican Republic and extradited back to the United States, investigators say.
"Since being in custody at the Indian River County Sheriff's Office, Manchec made some acquaintances, including Kerry Shephard and Byron Harvey," said IRCSO.
Manchec had Byron Harvey placed on the payroll for Aero Shade (A company owned by Manchec) as an employee.
Through the investigation, Detectives learned that Manchec paid Harvey's bond so he could be released and paid Shepherd through co-conspirator Ben Bashton, who was not incarcerated.
Kristen Maso De Moya was also identified as a co-conspirator due to her role in this case. Bashton and Maso De Moya are also listed as employees of Manchec's company, Aero Shade.
The Escape
Detectives learned that Manchec's escape plan would start with a scheduled medical appointment.
Shephard would notify Harvey that Manchec was leaving the jail, putting the plan in motion. The plan was to intercept the IRCSO Corrections transport vehicle as it arrived at the medical facility.
In the news: House GOP Releases Report On MS-13 Gang Member Who Murdered 20-Year-Old Autistic Woman
Harvey and an accomplice would assault the Corrections Deputies, free Manchec, and flee to an undisclosed location. Multiple vehicles to include a truck and van were paid for by Manchec to facilitate the escape.
Detectives believe Manchec's final plan after the escape would be to flee the country to France, where his company owns a castle, Chateau De Pechrigal.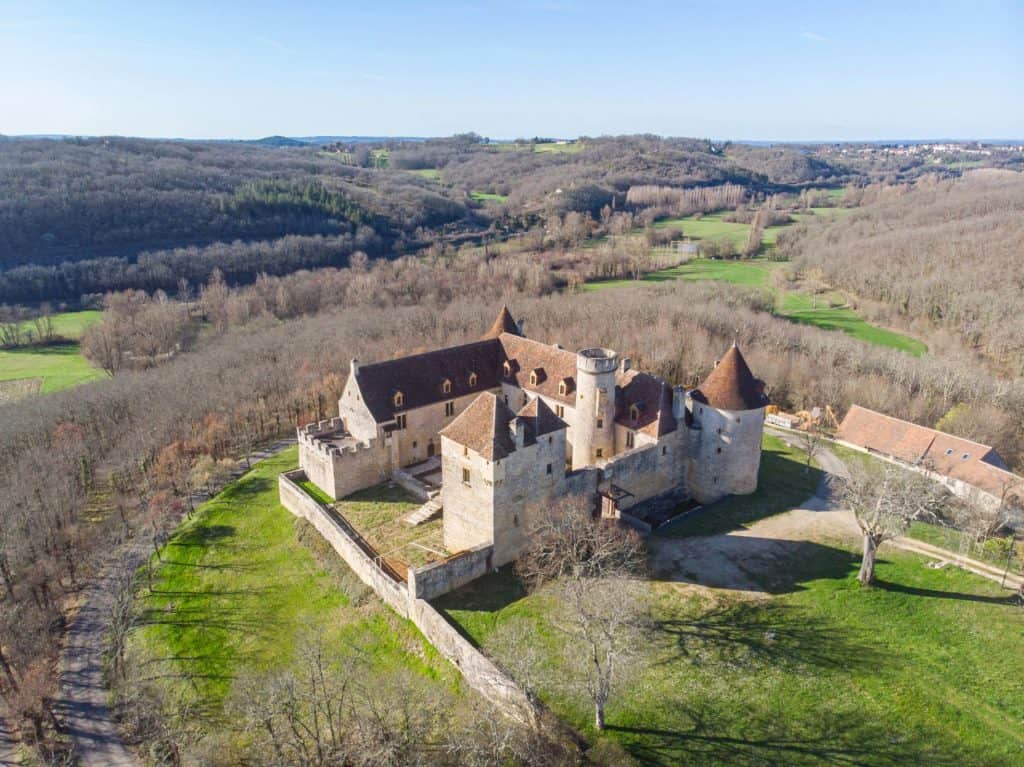 Manchec has a tremendous amount of resources, including a private airplane (The Navajo) housed nearby at the Fort Pierce Regional Airport in St. Lucie County.
"He is a multi-millionaire with multiple homes in the United States, France, and the British Virgin Islands. His assets include his airplane, a 140-foot yacht, and the castle in France," said IRCSO.
In the news: MTG Seeks To Add Fentanyl Trafficking To Federal Crime List Punishable By Death
Detectives strongly believe that Manchec intended to use these assets to help facilitate and finance his escape.
Over the two-month investigation, Detectives were able to investigate and stop the escape plan from happening. The above four co-conspirators were arrested and will be housed at the Indian River County Jail.
"Manchec will remain a guest of The Indian River County Jail until he can be held accountable for all of his criminal acts," said IRCSO.
Charged:
• John Manchec – Attempted Escape – $250,000 Bond
• Byron Harvey – Criminal Conspiracy, Unlawful Use of Two-Way Communication – $150,000 Bond
• Kristen Maso De Moya – Criminal Conspiracy – Arrested in St. Lucie County
• Ben Bashton – Criminal Conspiracy – $50,000 Bond
• Kerry Shephard – Criminal Conspiracy – $50,000 Bond
Android Users, Click To Download The Free Press App And Never Miss A Story. Follow Us On Facebook and Twitter. Signup for our free newsletter.
We can't do this without your help; visit our GiveSendGo page and donate any dollar amount; every penny helps.
Login To Facebook To Comment