May 8, 2020
By: Rick Wilks
Motley Crue, Def Leppard, Poison, and Joan Jett are scheduled to kick off a massive 31 major city stadium tour on June 18 at the Tiaa Bank Field in Jacksonville and concluding September 5 in Los Angeles. Florida dates also include the Miami Hard Rock Stadium on July 7 and Camping World Stadium in Orlando on July 9.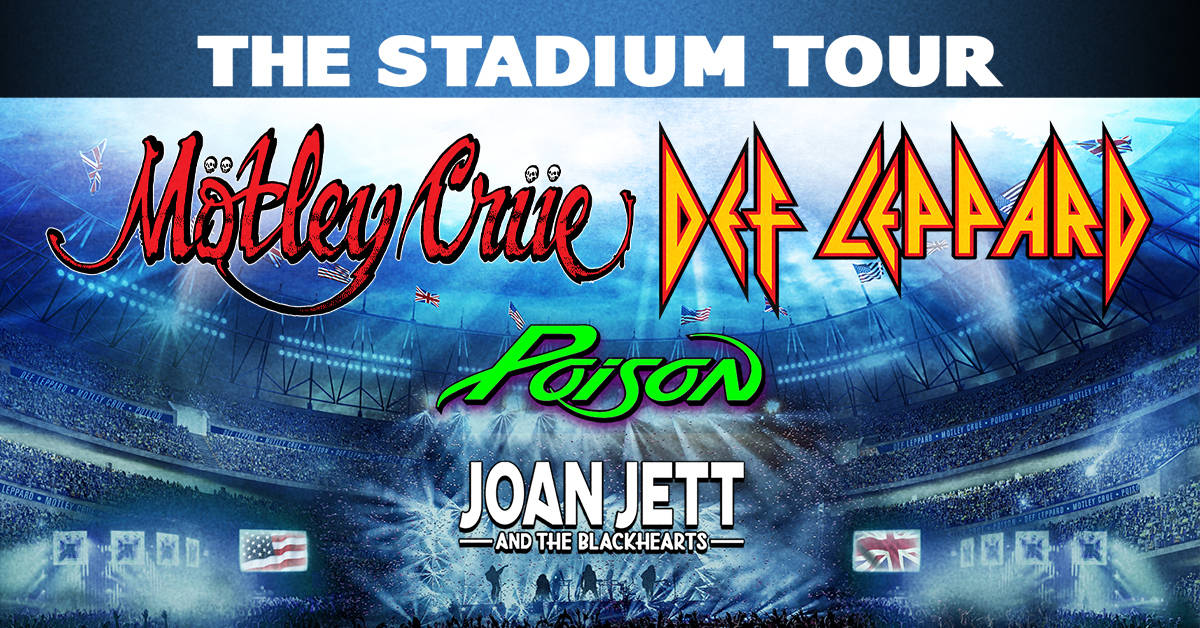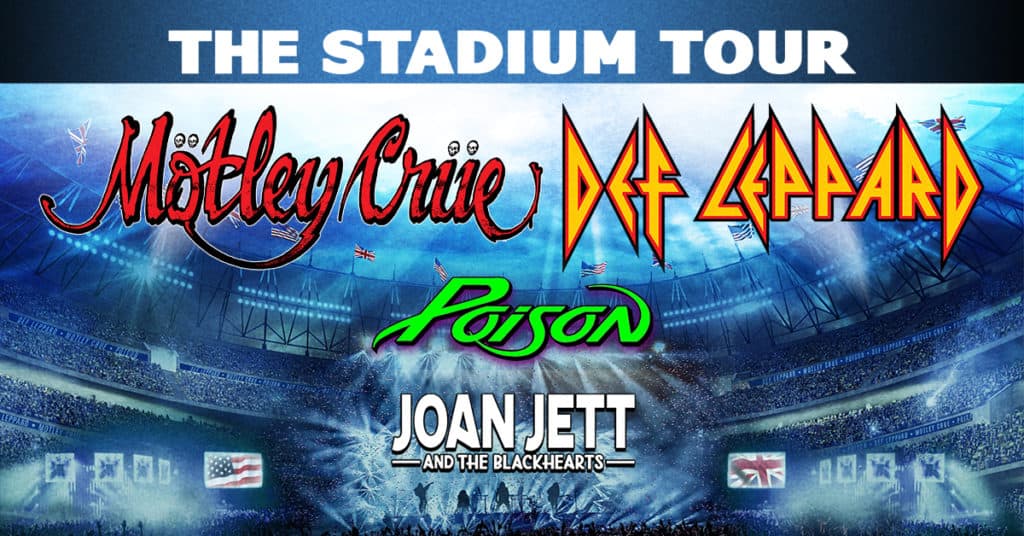 The Coronavirus concerns have caused bands such as The Rolling Stones, who had an original July 5 tour date in Tampa at Raymond James Stadium, to postpone until undetermined future dates. Bon Jovi canceled its 2020 tour. Others, including Taylor Swift, Kesha, and the Foo Fighters have decided to wait and not tour altogether until 2021.
Tommy Lee tweeted on March 27 – Hey! Can ya'll please stay the f**k inside? I got some big stadium sh!t to do in June!!! On April 8, Tommy said, "everything is still a go". On April 23, still no change. Finally, a couple of days ago this announcement comes from the band:
We wanted to reach out to all of our amazing fans and let you know that we've been hard at work preparing an amazing show. Our priority during this unprecedented time is to make sure that we are being as thoughtful and responsible as possible in the decisions we are making regarding The Stadium Tour and that we are putting the fans' health, well being, and safety first and foremost. We are currently weighing all options and are awaiting further direction from the powers that be. Our goal is to have an official update to everyone by June 1 outlining exactly how we will proceed. In the meantime, stay safe and healthy. We can't wait to see you all again.-Motley Crue, Def Leppard, Poison & Joan Jett
Fans are getting anxious for the answer as many want it to be postponed to save the great seats they have in hand, others want a refund now because of their financial situation, and then there are those that even if it does happen, will they show up for fear of the unknown.
While on the subject of Tommy Lee, he just put his Calabasas, CA mansion back on the market for $4.59 million. It's 9991 square feet, 6 bedrooms, 8 baths, has a panoramic pool terrace, and its own professional recording studio. Hey, if the concert does get cancelled, maybe your ticket money can be applied toward a down payment, after all, some of those tickets did cost over $4000 each.
Login To Facebook From Your Browser To Leave A Comment