August 13, 2020
By: Staff Report
TAMPA, Fla. – Cosmetic surgery continues to gain popularity in the U.S., with both men and women, and silicone and saline breast implants being the go-to plastic surgery procedure for women.
But, does it come at a cost, other than financial for some women?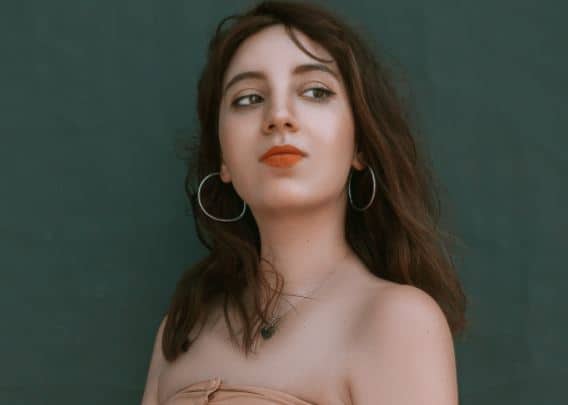 More than 200 groups and communities, devoted to Breast Implant Illness, have formed in social media. One group on Facebook, Breast Implant Illness and Healing by Nicole, has over 121,000 members.
What is Breast Implant Illness (BII)?
According to surgery.com, there are women with breast implants who self-identify and present with various systemic symptoms and believe that these are related to their breast implants. They refer to these symptoms as Breast Implant Illness (BII). Breast Implant Illness (BII) is a term used by women who have breast implants and who self-identify and describe a variety of symptoms including (but not limited to) fatigue, chest pain, hair loss, headaches, chills, photosensitivity, chronic pain, rash, body odor, anxiety, brain fog, sleep disturbance, depression, neurologic issues, and hormonal issues that they feel are directly connected to their saline or silicone, textured, or smooth breast implants.
According to Medical News Today, researchers, plastic surgeons, and their professional medical organizations, and the FDA, are closely monitoring the potential existence of BII. Some recently published systematic reviews investigating BII and breast implant safety have shed some light on the matter.
A study that appears in the journal Annals of Internal Medicine reviewed the results of 32 studies regarding breast implants and health concerns. "The researchers found no evidence from existing studies to suggest that silicone gel implants led to long term health complications. However, they reiterate the importance of further studies into breast implants to ensure their safety," says the study.
In a podcast program, Dr. Ritu Chopra, a Board Certified Plastic and Reconstructive surgeon, said, "So these patients are coming in and they want their implants out because they're feeling that they're causing them illness. We don't know why, but they're reacting to these implants. So we take the implant out and we also take the capsule out, because, as you know, some of these implants have a low bleed-rate, meaning that some of this silicone from the shell will get out into the body. So by taking the capsule out, we get essentially all of that silicone out. What's an en bloc capsulectomy? En bloc capsulectomy is when we get the implant out along with the whole capsule in one piece."
"So oftentimes, I try to do an en bloc. But most of the time I'm ending up to a total capsulectomy, which I take out the implant, and then I have to take out the capsule in pieces, but I get the…get the capsule out 100%," said Dr. Chopra.
"I think implants are just part of it. I think…when I'm looking at this disease process of what's going on, there's a low-grade chronic inflammation. And so these patients will react. So you look at their ANA titers for lupus, they'll bump. You look at some Hashimoto's, it'll bump. Sometimes their C reactive protein will bump. And we're not sure why except they have chronic, low-grade inflammation. If this chronic, low-grade inflammation goes on for a while, it can cause some vague symptoms. As you know, chronic, low-grade inflammation anywhere, in any cell, can cause change, and then their DNA and RNA can lead to cancer, which can lead to inflammation, which can lead to different symptoms. And I think that's what's going on. We just don't have the test for it. And I can tell you, the hundreds of women that I've done, I can put in the confidence interval between 95 and 99%. Most of them feel better," said Dr. Chopra.
If you have any health concerns, your first step should be scheduling an appointment with your primary care provider. It's recommended keeping an open mind, focusing on your symptoms rather than your implants, and going through a full diagnostic process.
If your doctor or specialist is unable to determine what may be causing your symptoms and believes that breast implant removal may be the next step, contact your original surgeon or a board-certified cosmetic surgeon in your area who is experienced in breast implant removal.
*Dr. Ritu Chopra is a dedicated Board Certified Plastic and Reconstructive surgeon providing the most up to date body contouring procedures for his patients. For over a decade Dr Chopra had been the go-to plastic surgeon in Beverly Hills, Rancho Mirage, and San Diego. He is a member of the prestigious plastic surgery organizations ASPS, ASAPS, and the LA surgical Society. He is regularly recognized as a Top Doctor through vitals, health grades, real self, and new beauty. He also serves as plastic surgery correspondent for the hit TV show the Doctors for several years. Additionally, he serves as one the directors of the USC Keck Aesthetic surgery fellowship, training up and coming plastic surgeons.
Publishers Note: While The Free Press will always be free for our readers, and ad-supported, we are asking our loyal readers to consider a monthly donation of $3 to maintain our local journalism and help us grow, as we ramp up ad sales locally.
You can click here to support us.
We thank you all for your consideration and supporting local journalism.
Login To Facebook From Your Browser To Leave A Comment