May 12, 2020
By: Staff Report
The city of Naples, is opening the beaches once again. City officials in Naples held an emergency meeting Monday to discuss reopening city beaches after abruptly closing them Sunday because visitors were not practicing social distancing and could have contributed to the spread of the new coronavirus.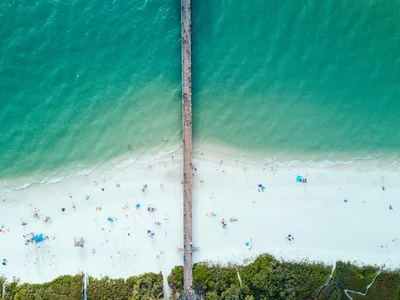 The city council voted 4-3 to open the beaches with restrictions.
From Monday through Friday, the beaches will be open from sunrise to sunset. Chairs and umbrellas will be allowed, but cooler and tents are not.
Saturday and Sunday, the beaches will be open from 7 a.m. to 11 a.m. Chairs, tents, umbrellas, and coolers are not allowed during that time. However, chairs will be allowed from 5 p.m. to sunset.
A city council member had pitched this hybrid opening idea to help avoid the crowd of people from driving across the state to hit the beach.
Saturday when people from Miami-Dade and Broward drove to Collier County to enjoy the beaches there since beaches remain closed in South Florida.
Many weren't social distancing so officials shut Naples beaches down.
Councilman Gary Price went to the beach Saturday after learning about the crowds and took photos of people not obeying rules that require groups to remain apart.
A follow up to our story Sunday.
Login To Facebook From Your Browser To Leave A Comment