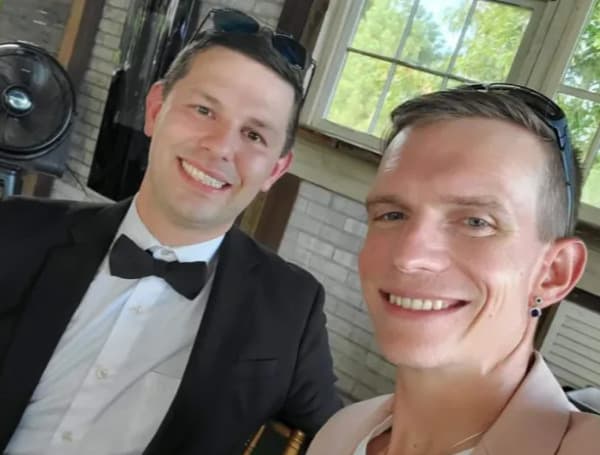 It's perhaps not surprising, but there appears to be a major news blackout concerning the horrific charges against a gay couple from Georgia who allegedly pimped out their minor children for sexual abuse.
Last week, Mia Cathell of the conservative website TownHall.com, launched what's become a four-part series investigating the alleged abuses committed by William Dale Zulock and Zachary Jacoby Zulock against two boys, ages 9 and 11, they had adopted.
As Cathell wrote in part one, "Not only did the married men allegedly rape the two boys who were adopted through a Christian special-needs adoption agency, they were pimping out their children to nearby pedophiles in Atlanta-area suburbs."
In the news: Former Iowa Firefighter Sentenced To 8 Years In Prison For Transportation Of Child Porn
Cathell noted a grand jury has indicted the men on charges of incest, aggravated sodomy, aggravated child molestation, felony sexual exploitation of children, and felony prostitution of a minor.
William and Zachary each face at least nine life sentences if convicted.
They've pleaded not guilty.
But it seems only fans of conservative media would be up to speed of the gruesome details.
A search for the couple's unique last name turned up zero hits on the websites of The New York Times, The Washington Post, CNN, ABC News, and CBS News.
Only NBC News has reported on the case. But that included just one story from early August when the Zulocks were first arrested.
NBC mentioned the charges and that investigators were led to the men by someone else, who snitched on them after police probed that suspect for downloading child sexual abuse material.
But NBC did not explicitly report that the couple was gay and has not followed up since more details have become known.
In the news: Fox News Weatherman Savagely Beaten By "Teens" On New York Subway
Followers of the liberal media are missing the stomach-churning details of the abuse inflicted on the boys, who are third- and fourth-graders.
But they also would not know that, as Cathell reported last week, the Zulocks were "darlings of the LGBTQ media."
As she wrote, "They were part of an anti-gay hate campaign promoting '#NOH8' [on Instagram], and Out magazine, which holds the nation's highest circulation among LGBTQ monthly publications, has repeatedly asked them if its website's Pride page can feature their photos taken at the Atlanta Pride Parade." One can surely believe that the Zulocks would be household names if they were evangelical Christians or Catholics.  
Android Users, Click Here To Download The Free Press App And Never Miss A Story. Follow Us On Facebook Here Or Twitter Here.
Login To Facebook From Your Browser To Leave A Comment