May 27, 2020
By: Tiffany Razzano
TAMPA – To commemorate Memorial Day, U.S. Navy Petty Officer 1st Class Randall Kopytowski, who is stationed at MacDill Air Force Base, wanted to find a memorable way to honor fallen service members. Inspired by the 4x4x48 Challenge made famous by David Goggins, an author, motivational speaker, and former Navy SEAL, he decided to run in their memory.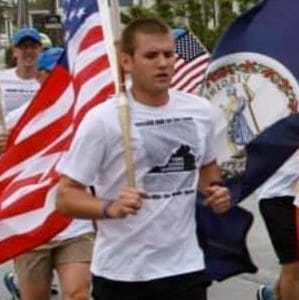 Starting Monday at midnight, Kopytowski embarked on his mission of running four miles every four hours for two days straight. Prior to hitting the streets, he dubbed the project Miles for Military Heroes and created a Facebook page where family, friends, and fans could follow his journey and nominate fallen heroes to commemorate. Each mile he ran was dedicated to a fallen service member that had been nominated to him, and he has posted each name to his page along the way.
"We have parties and everything like that on Memorial Day, but the meaning of it is to honor fallen service members who gave their life so we can have these parties and live our lives, fulfill our dreams, have our families," he said.
Kopytowski previously ran in a similar event while stationed in Virginia. He was part of a relay team that ran from Virginia Beach to Washington, D.C. over four days. Each mile honored a different Virginia service member who died in the War on Terror.
"That's how I came up with the idea," he said, "but I didn't want to limit it to just Florida or a specific area. I opened it up to anybody who wanted me to run for their friends and family members, or even if anybody was just inspired by a specific service member."
He completed his evening 4-mile runs in his Carrollwood neighborhood. During the day, he branched out a bit, running along the Courtney Campbell Causeway, through Safety Harbor, and along the Upper Tampa Bay Trail, occasionally joined by friends from MacDill.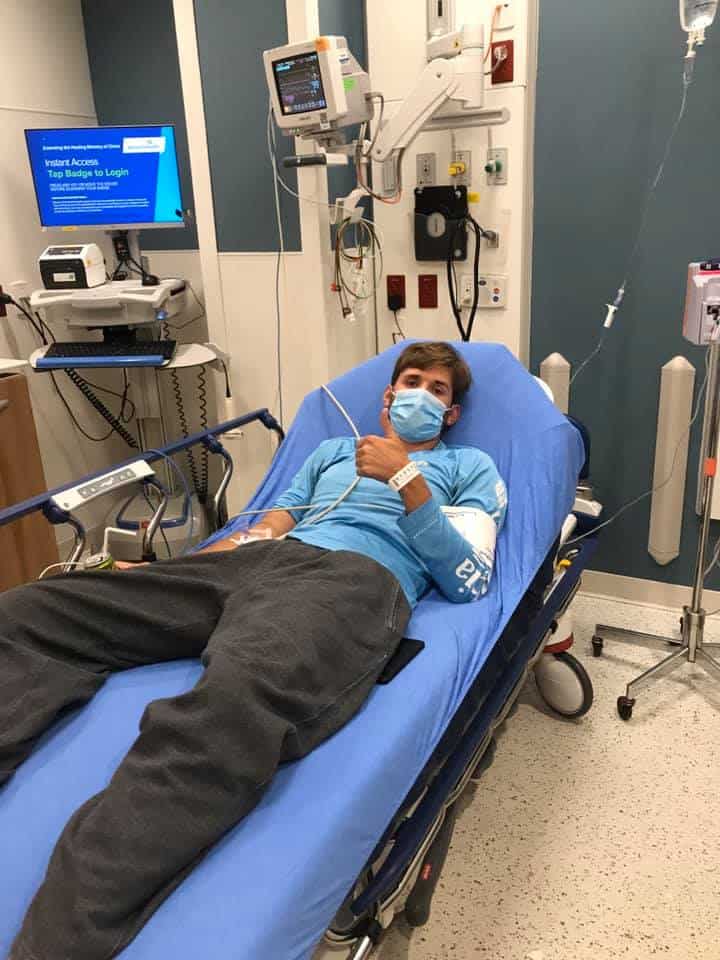 He nearly didn't finish his 48-mile goal, though. Just after his run that ended at 4 p.m. Tuesday, Kopytowski fell ill. After throwing up, he went to the emergency room. Doctors diagnosed him with dehydration and rhabdomyolysis, which is a breakdown of muscle tissue.
When he couldn't make his Tuesday evening run, he was "amazed" when family and friends in Florida, Virginia, and New York ran in his place.
"They stepped in when I couldn't do it," he said.
Though hospital staff advised him to rest, he was compelled to complete his final four miles, though, which he did Wednesday morning.
"I was supposed to rest at least a few days and not do much of anything. I only ran about 1 mile and walked the rest, though. So, I only didn't listen for a little bit," Kopytowski said. "There was no way I wasn't going to finish. It's not about me. It's about the people that I'm running for. To be able to do that run and put their names out there to remind everybody of the sacrifices they made that's the only thing that matters."
Login To Facebook From Your Browser To Leave A Comment