April 28, 2020
By Sarah McCormick
Brady documents have officially been released to General Michael Flynn's legal team, citing a major victory in his long and very much botched case.
Stunning new documents have emerged into the hands of Lt. General Michael Flynn's Attorney, Sidney Powell by US Attorney Timothy Shea which may lead to his full exoneration, according to reports. This would include any and all wrongdoing with which he had been charged. These long-awaited documents come as this exculpatory evidence had been revealed to Flynn's attorneys by way of Attorney William Barr.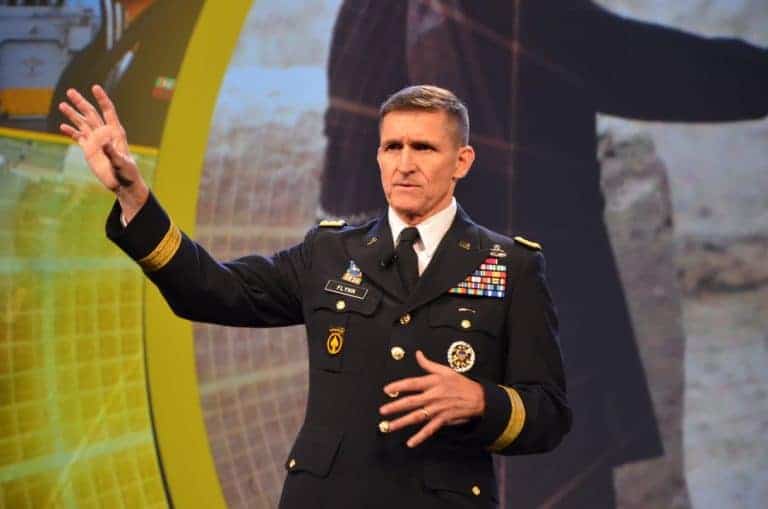 Michael Flynn, a 33-year, 3-star war hero, is accused of willfully and knowingly uttering false statements to the FBI regarding two different conversations that transpired between himself and Russian Ambassador Sergey Kislyak. General Flynn would later come to state that he was coerced into making these false statements, and claims his innocence, stating no wrongdoing on his part. He served for a short time as President Trump's National Security Advisor from January 23 – February 13, 2017.
All of these events transpired under the direction of James Comey, who was the 7th Director of the FBI until he was fired by President Trump in May 2017 by recommendation of Attorney General Jeff Sessions. Comey is known for his mishandling of the Hillary Clinton e-mail investigation, as well as the mishandling of the Russian collusion investigation.
In the newly released Declaration, which was filed January 29th, 2020, Flynn states that although he pled guilty to the charges filed against him, he would now like to retract that guilty plea and claims full innocence. He states that he was upset and embarrassed by the media coverage and had pled guilty out of fear for his son, coupled with the fear of a long prison sentence. He also states how he was given words and phrases to use when speaking at the following day's proffer, things he states were, "outside of his normal vocabulary."
President Trump took to Twitter on numerous occasions, citing his support for Flynn, and hinting towards his complete exoneration in the coming week.
Trump was asked by an OAN reporter at the Coronavirus Task Force Briefing on April 27th, if Flynn is completely exonerated this week, as per the claims circulating, would Trump consider bringing him back on staff. His response was, " I will only say this: I think that General Flynn is a wonderful man. He had a wonderful career. And it was a disgrace what happened to General Flynn. Let's see what happens now. But what happened to General Flynn should never happen again in our country. What happened to other people should never happen again in our country. What happened to your President of the United States should never again be allowed to happen."
Fox Business' Maria Bartiromo sent out a tweet on April 26th stating she has heard from sources that Flynn will be completely exonerated this week, and that 'it was a fraud and set up.'
Breaking News: sources tell me @GenFlynn will be completely exonerated this week. It was a total fraud. A Set up. More tomorrow @MorningsMaria @FoxBusiness @FoxNews @SundayFutures

— Maria Bartiromo (@MariaBartiromo) April 26, 2020
This is a developing story. Count on Tampa Free Press to bring you more in-depth coverage as details emerge.
Login To Facebook From Your Browser To Leave A Comment