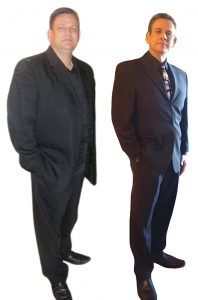 The pose is the same, but the person posing has changed dramatically!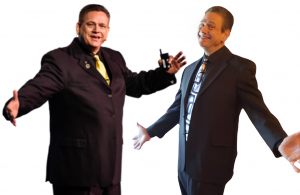 Gerald Kostecka went through a transformation that inspired his new book.
My hope is that the story of my journey to improved health will serve as inspiration for others who may be struggling with weight issues, self-esteem issues or happiness issues."
— Gerald Kostecka
NORTH PORT, FLORIDA, UNITED STATES, February 27, 2023 /EINPresswire.com/ — Author and Certified Nutritional Therapist, Gerald Kostecka, has announced the release of his new self-help book, "New You – Discovering the Magic Pill for Health & Happiness." This comprehensive guidebook offers readers practical strategies for personal growth and self-discovery, covering a wide range of topics from weight loss strategies to the importance of positive mental health.
As an expert in hydration and the alkaline ionized water industry for over 16 years, Kostecka has been a keynote speaker at some of the largest industry events in the world and has written two alkaline ionized water industry books. Drawing on his expertise in both hydration and nutrition, he has compiled a comprehensive guide that provides readers with practical advice for overcoming adversity, developing healthy and sustainable eating habits and finding happiness.
In "New You," Kostecka shares his personal journey of renewed health during the pandemic and empowers readers to make positive lifestyle choices and decisions. The book focuses on breaking free of the invisible chains of self-doubt that hold many people back and discovering the magic within and covers important topics such as dealing with loss, setting realistic goals, overcoming obstacles, initiating self-care, and discovering one's true potential.
"I wrote this book to help people take control of their health and happiness," said Kostecka. "My family and I embarked on our own renewed journey to good health during the pandemic, which inspired the writing of this book. The pandemic has shown us the importance of taking care of ourselves, and 'New You' provides readers with the tools they need to make positive changes in their lives."
"New You" is a must-read for anyone who wants to live a happier and more fulfilling life. Whether you are looking to make positive changes in your life or seeking inspiration and guidance, Kostecka's book offers practical solutions for self-improvement.
Gerald Kostecka
+1 949-244-2690
yournewyoubook@gmail.com
Gerald Kostecka
Login To Facebook From Your Browser To Leave A Comment