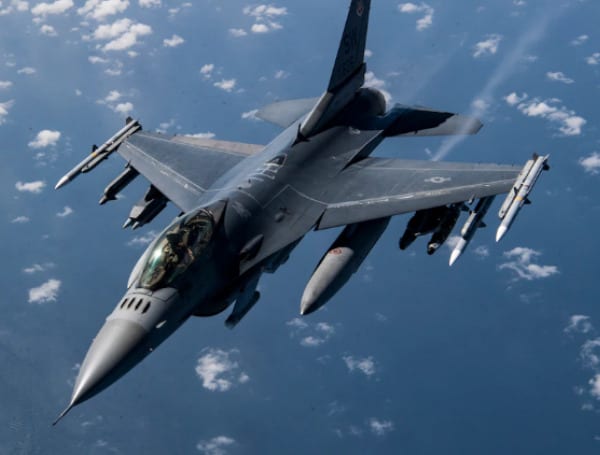 A U.S. F-16 shot down another "unidentified object" in the Canadian airspace above Lake Huron on Feb. 12, 2023.
This downing was announced by a congresswoman Rep. Elissa Slotkin on Twitter.
"Just got a call from @DeptofDefense — our military has an extremely close eye on the object above Lake Huron," Slotkin said in a tweet on Sunday. "We'll know more about what this was in the coming days, but for now, be assured that all parties have been laser-focused on it from the moment it traversed our waters."
The object was shaped like an octagon with strings hanging off it and did not appear to be carrying anything, according to CNN.
In the news: 'Unreal' Florida Man Shoots And Kills Female Hotel Employee In Kentucky Over Cigarette Lighter
It was shot down by a US F-16 fighter jet on Sunday and was flying at 20,000 feet over Michigan's Upper Peninsula. It was about to go over Lake Huron when it was neutralized.
Pentagon press secretary Brig. Gen. Pat Ryder said the object was not assessed to be a military threat, but it was a flight hazard.
"We did not assess it to be a kinetic military threat to anything on the ground, but assess it was a safety flight hazard and a threat due to its potential surveillance capabilities. Our team will now work to recover the object in an effort to learn more," Ryder said in a statement.
The one "decommissioned" on Sunday was the same unidentified object that NORAD had tracked on Saturday above Montana and Lake Michigan, according to Ryder.
In the news: Nearly 40,000 U.S. Victims Receive $115M In Compensation From MoneyGram Fraud Schemes
"Based on its flight path and data, we can reasonably connect this object to the radar signal picked up over Montana, which flew in proximity to sensitive DOD sites," said the Department of Defense Sunday.
This engagement marks the fourth time an object was shot down over North America since a Chinese spy balloon was shot down on Feb. 2 over the Atlantic Ocean.
Android Users, Click Here To Download The Free Press App And Never Miss A Story. Follow Us On Facebook Here Or Twitter Here. Signup for our free newsletter by clicking here.
Login To Facebook From Your Browser To Leave A Comment