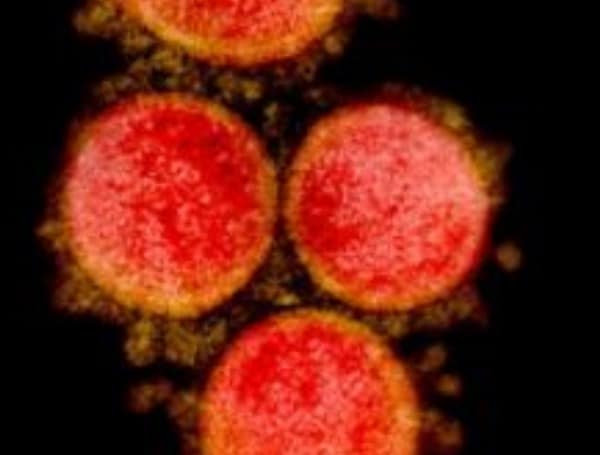 The coronavirus that changed life as we know it in 2020 was preceded by Zika, Ebola, and SARS. We reacted predictably to each one of them: initial alarm, temporary vigilance, reluctant compliance. Then back to normal again. Repeat cycle. Three years on and now fully in the grip of pandemic fatigue, with national public health policies set to end in days, are we in danger of ignoring the deadly lessons of the past and being unprepared to confront even deadlier ones?
Data has been integral in managing the spread of COVID. Surveillance programs spotted seasonal surges and the emergence of new variants, which in turn informed state and national public health policies. But now, the U.S. federal Public Health Emergency is expiring on May 11, halting a slew of policies that made it possible for health agencies and institutions to even collect the type of viral surveillance data necessary to track the disease. For example, private insurers will no longer be required to cover COVID tests, which we anticipate will reduce the overall volume of tests that are ordered and performed. And with fewer tests, genomic biosurveillance programs that track variants and case numbers by sequencing the samples will no longer have a flood of incoming data, but a trickle.
Three years of biosurveillance work for the CDC shows us that by scaling back or shelving the work that went into building a national database and repository, we will lose the progress that has been made in tracking viruses. This is earned knowledge we are sacrificing, despite having advanced tools such as big data, geographic information systems (GIS) that map infectious outbreaks, and genomic surveillance at our disposal. 
At pandemic scale, with nearly seven million lives lost globally, the lesson that COVID taught us was that complacency is dangerous. We cannot afford to continue pulling an ostrich act and hope it won't happen again. Much has been said about how ill prepared we are for the next big outbreak, despite predictive analytics showing that there's a 28% risk of another COVID-like pandemic in the next 10 years. It's time to focus on actionable solutions at home and internationally that will provide preemptive protection combined with rapid response.
First, we need to protect and prioritize robust access to testing — we shouldn't allow the Public Health Emergency rollback to hamstring that accessibility. Effective surveillance relies on data generated by accurate and easy testing, which in turn requires sufficient funding to quickly develop new tests at first sign of a new outbreak.
In the early days of COVID, limited testing capacity delayed results while the virus continued its unabated spread. The urgency led to the development of many PCR and rapid antigen tests, proving we had the capability to develop effective tests – but we need consistent funding support outside of emergencies. And once developed, we need to enable wide access to testing, which requires insurance coverage or low-cost tests. 
Additionally, pandemic preparedness needs to start at the local level and scale up to statewide, national and international vigilance and coordination. For this to be effective, the U.S. needs to work closely with other nations and lead by example. There needs to be close coordination between the country heads of public health agencies, with regular exchange of information on pathogens they're tracking.
The White House pandemic preparedness plan calls for this approach, but the bottleneck is twofold: in securing bipartisan support to fund such efforts, and in seeking international cooperation. In the meantime, concerning COVID variants continue to emerge. The XBB.1.16 variant, dubbed Arcturus, was first detected in India, but is now spreading in the U.S., and outcompeting other variants 
The U.S. and our allies need to provide incentives to other nations to put in place robust infrastructure for monitoring, tracking and reporting outbreaks. This may not have been feasible before COVID, but nations in Asia and Africa have realized the devastation outbreaks can cause to communities and the economy, so now is the time to capitalize on this and draw up agreements.
Globally, we've made huge progress in the last few years in how the world works together. But, as pandemic fatigue takes hold, we could be on the verge of throwing away all of that progress and leaving us no better protected than we were when Zika, Ebola, and SARS struck. Robust surveillance data is our best protection, and it is vital that the infrastructure to collect data from accessible tests, and fund the development of new diagnostics, remains intact, here and abroad.
Shishi Luo is a bioinformatics expert who specializes in infectious diseases. Greg Whitten leads government partnerships and was a policy advisor for President Biden's Defense Working Group and a political appointee in the Obama Administration. They both work at Helix, a population genomics and viral surveillance company that has assisted in tracking emerging variants across the nation for the CDC.
Android Users, Click To Download The Free Press App And Never Miss A Story. Follow Us On Facebook and Twitter. Signup for our free newsletter.
We can't do this without your help; visit our GiveSendGo page and donate any dollar amount; every penny helps.
Login To Facebook From Your Browser To Leave A Comment