By PAUL CATALA
APOLLO BEACH − Missy Peoples not only spends her day in hairstyles, she also takes time to stay a cut above the rest to help others and her community.
Since the May 1 opening of Shear Tastic, her Apollo Beach hair salon, Peoples has developed a steady stream of returning customers, as well as new clients who've heard about her styling skills and interest in philanthropy.
That community interest was further fostered July 28, when Shear Tastic hosted a Back-to-School Bash in the parking lot of the shop, at 200 Frandorson Circle, Suite 103. Peoples, her staff and other donors helped fill 100 backpacks with school supplies for children from economically disadvantaged families.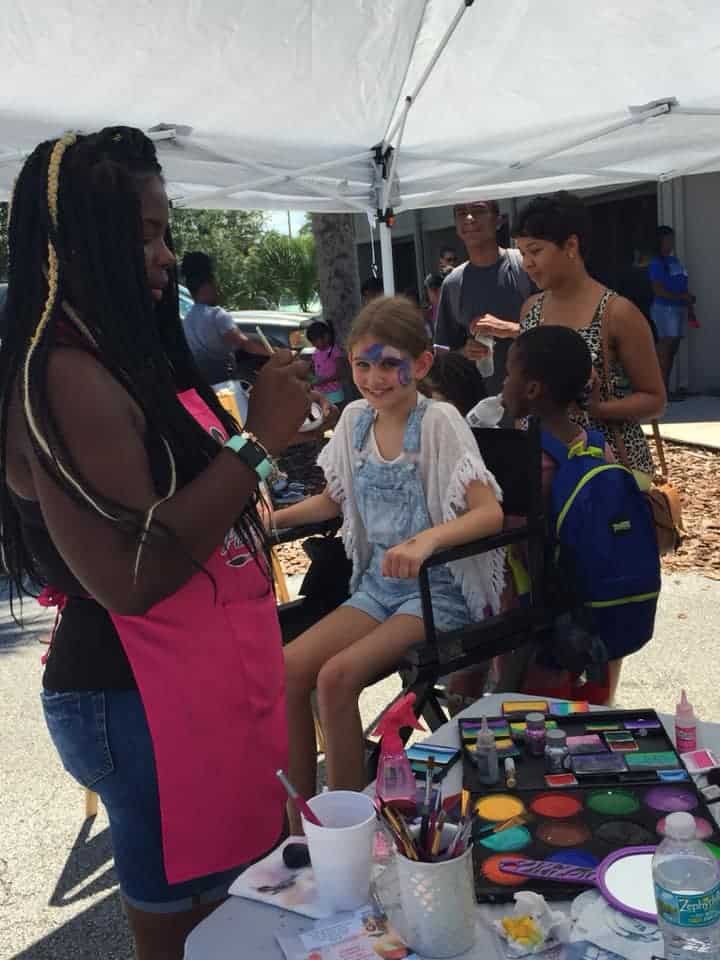 Included in the backpacks were spiral notebooks, composition books, folders, pencils, and crayons. Peoples said more than 200 adults and children attended during the three-hour afternoon event, which included activities such as face painting, a jump house, door prizes, and food.
While cutting the hair of customer Michael Benton of Riverview, Peoples says she has a passion for sharing with others any good fortune she has received.
"I've always wanted to help other people; I just really never knew how. But now, I feel like I have my own place and I can do programs I want to do," Peoples says as she works alongside 13-year licensed cosmetologist Eldrena Kelly.
Peoples, a Tampa native who moved to Ruskin in 2010, lives with her husband, Juan, and children Ashanti, 17, Paris, 14 and Xavier, 13. The licensed hairstylist says she graduated with a bachelor's degree in accounting from Saint Leo University in 2012. She managed a Great Clips in Riverview for five years before opening Shear Tastic.
But it's not all about the bottom line for Peoples, says longtime client Kathie Engle of Riverview.
Engle, a resource teacher at Reddick Elementary School in Wimauma, says she drives 25 minutes each way to get her hair done by Peoples at Shear Tastic. That's how she found out about the Back-to-School Bash and decided to donate some funding for it.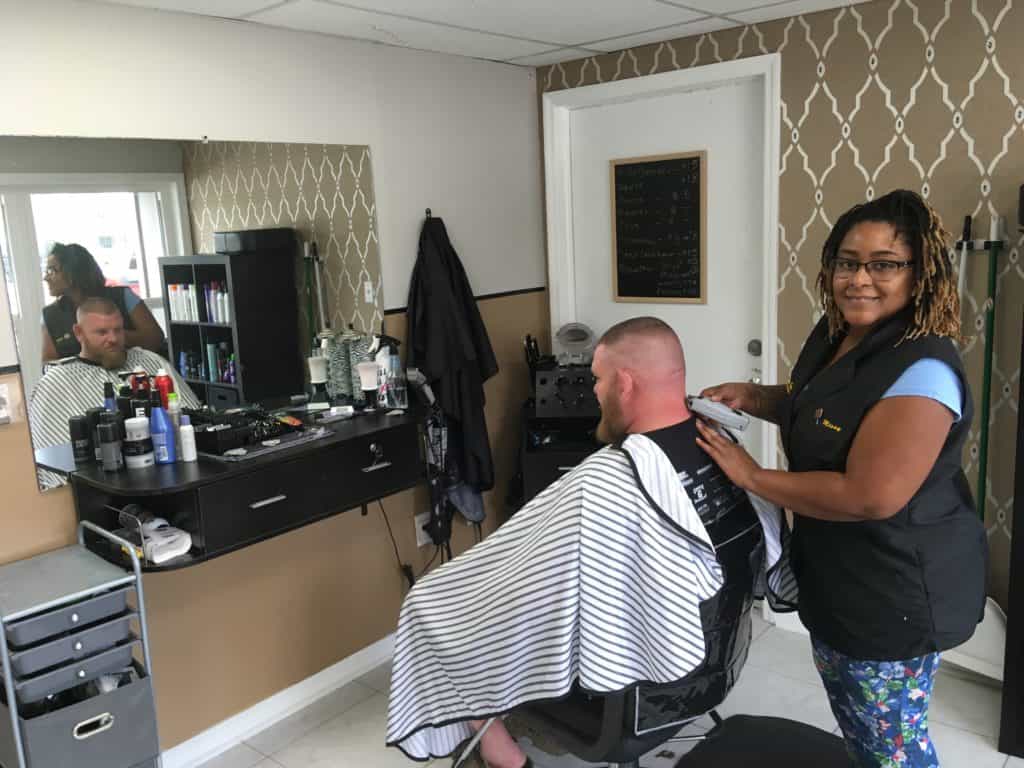 "I think it's great what she has done. I told her I wish we had more people in the community that would do what she did to help children that were in need of backpacks and school supplies," she says. "She has a real concern for the betterment of the community."
While getting his neck trimmed, Benton says he's been a customer of Peoples for 2½ years and also brings his sons, Alexander, 7 and Zachary, 5, to get haircuts.
"The way she treats you and all of her customers, they're like family; she does an excellent job here and with the community," he says.
As she takes away the hair cloth from Benton, says she plans to continue her outreach projects. "If it wasn't for the clients and this community, I wouldn't have this business. I want to give back when I can," she says.
Future outreach programs Peoples has planned include continuing the Back-to-School Bash and possibly providing vouchers for people going through "hard times" to get free haircuts before job interviews.
Login To Facebook From Your Browser To Leave A Comment