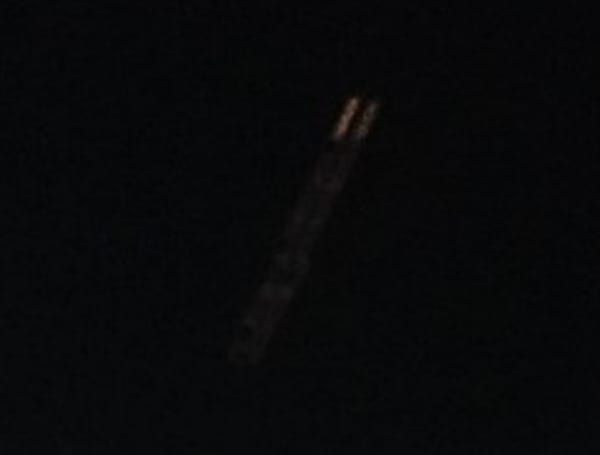 In part 16, a continuation of a section of part four, where an unidentified brown-colored object was streaking across the night sky.
However, there actually were several of those objects at different times and positions in the sky on the flyover.
The aerial camera was kept in that section of the sky from 9:28 PM until 9:31 PM totaling nine photographs and only one photograph where the sky had no UFO on September 10, 2019, in Florida.
For your review, one more of those brown-colored objects was taken at 9:30 PM, which bears a resemblance to the object in part four of the series.
Android Users, Click Here To Download The Free Press App And Never Miss A Story. Follow Us On Facebook Here Or Twitter Here. Signup for our free newsletter by clicking here.
Follow Phillip Davis on Twitter https://twitter.com/Phillip96207244
To view all of Phillip's findings, click here.
Login To Facebook From Your Browser To Leave A Comment