July 30, 2020
By: Staff Report
PASCO COUNTY, Fla. – Due to the coronavirus pandemic, the Pasco Board of County Commissioners (BCC) Meeting scheduled for Tuesday, August 4, 2020, at 10:00 a.m. in the Historic Pasco County Courthouse Boardroom in Dade City, will be held online and broadcast live.  Public Hearings will start promptly at 1:30 p.m.  *The meeting will be conducted in a hybrid virtual format to reduce the risk to residents, elected officials, and Pasco County employees by following federal and state social distancing and gathering guidelines.  A quorum of the Board will be present, but the boardroom will remain closed to the public.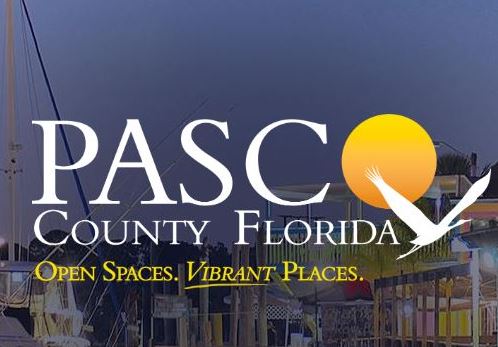 To participate in the Public Comment section of the Agenda:
Via E-mail: You can submit public comment, documents, PowerPoint files or video via e-mail to pcadmin@mypasco.net by 5 p.m. on August 3, 2020.
Via Public Comment Kiosk: Address the Board via a "touchless" video conferencing monitor on the second floor of the East Pasco Government Center, 14236 6th St., Dade City, when directed by staff. Social distancing rules apply.
To watch the live broadcast of the BCC Meeting:
Frontier Channel 42
Spectrum Channel 643
To learn more about how to participate in the Public Comment section of the BCC Agenda, please visit: bit.ly/VirtualPublicComment.
*To read the full Resolution for Pasco Public Meetings, click here.  For more information, please contact Customer Service (727) 847-2411; County Administration (727) 847-8115; or visit MyPasco.net.
Login To Facebook From Your Browser To Leave A Comment