By RICK MAYER
APOLLO BEACH − Playing has been deemed a right for every child by the United Nations. It's that important. However, finding the time and right environment to get the little ones moving can be a chore for some caregivers.
The Florida heat and rain do not help.
Playtime, an indoor facility with an entertaining, creative 2,800-square-foot play area, could be the answer for many South Shore families with children 5 and younger.
The business, located in the plaza at 6124 N. U.S. 41, has open play time for walk-ins each day, as well as scheduled, age-appropriate classes, parties and other events.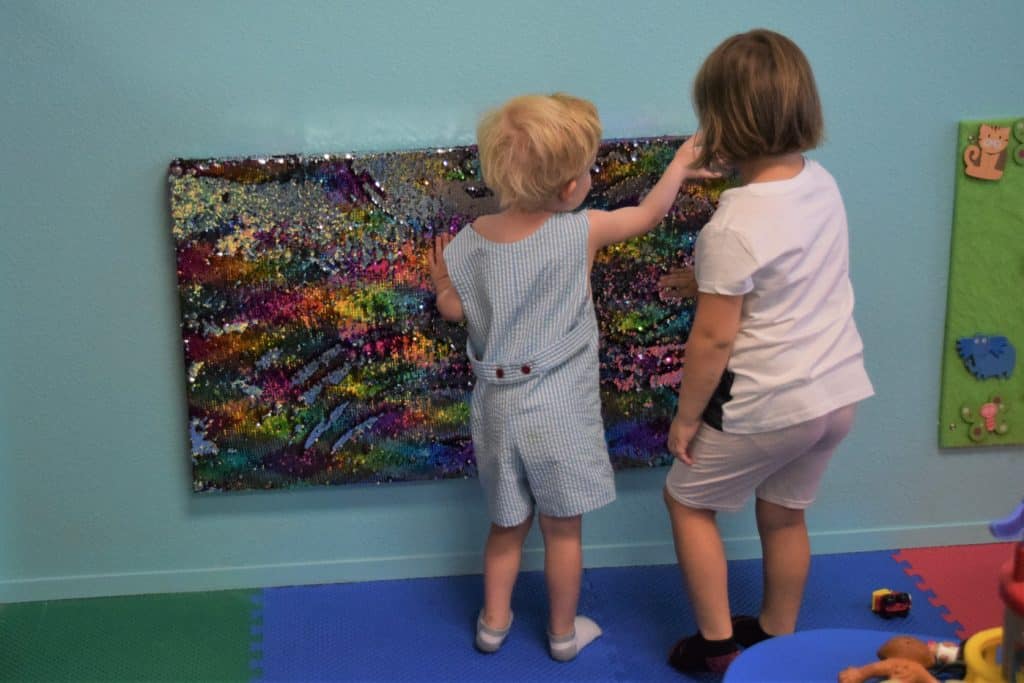 "Some kids come multiple times a day," says owner Chrissy O'Brien, who opened Playtime in 2013.
Playtime is not a day care. Rather, it's a safe, air-conditioned place for kids to play − with other kids, their caregivers, or O'Brien and her staff.
All those entering the cushioned playground must remove their shoes and be in stocking feet. Inside, the children can get exercise on mini slides, toddler cars and climbing areas, improve dexterity at tables full of toys, or stimulate their cognitive skills through crafts or by exploring the colorful art on the walls.
On a recent morning, Isobel, who's 3½, and Jackson, who's almost 3, were doing the latter, running their fingers along the lines of a bright canvas hung at their eye level.
"We have a monthly pass here and we come here for open play and some of the free classes, music and movement," says nanny Lisa Alligood, who lives in Palmetto but travels to Ruskin to care for Isobel. "The parents pay for the service, and we love it. You can stay for a short time or a long time depending on how long she wants to play."
Toward the rear of the room is a tyke-size neighborhood, with "pretend buildings," such as a supermarket, doctor's office, pizza restaurant and fire station. It's a great place for kids to use their imaginations.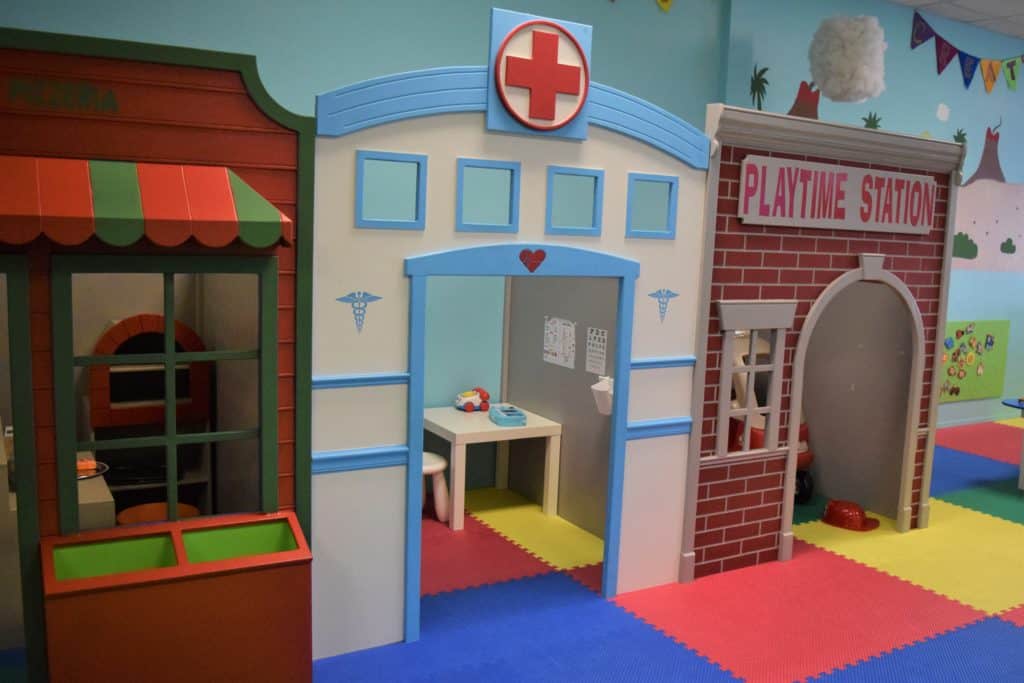 "We're still working on a lot of projects," O'Brien says. "We'll soon be building a pirate ship structure."
That will set sail in the expanded 1,400-square-foot space next door that O'Brien acquired in May. The added floorplan includes an infant/toddler room, so the tiniest clients can spread out away from the older children, and a party/classroom.
Alligood says the pretend supermarket is Isobel's favorite place to hang out.
"It's like a little store. They have carts with supplies, like a little Publix," says Alligood, who has been a professional nanny for 25 years.
The open play periods may be the most rewarding for child and caregiver, who must remain and supervise.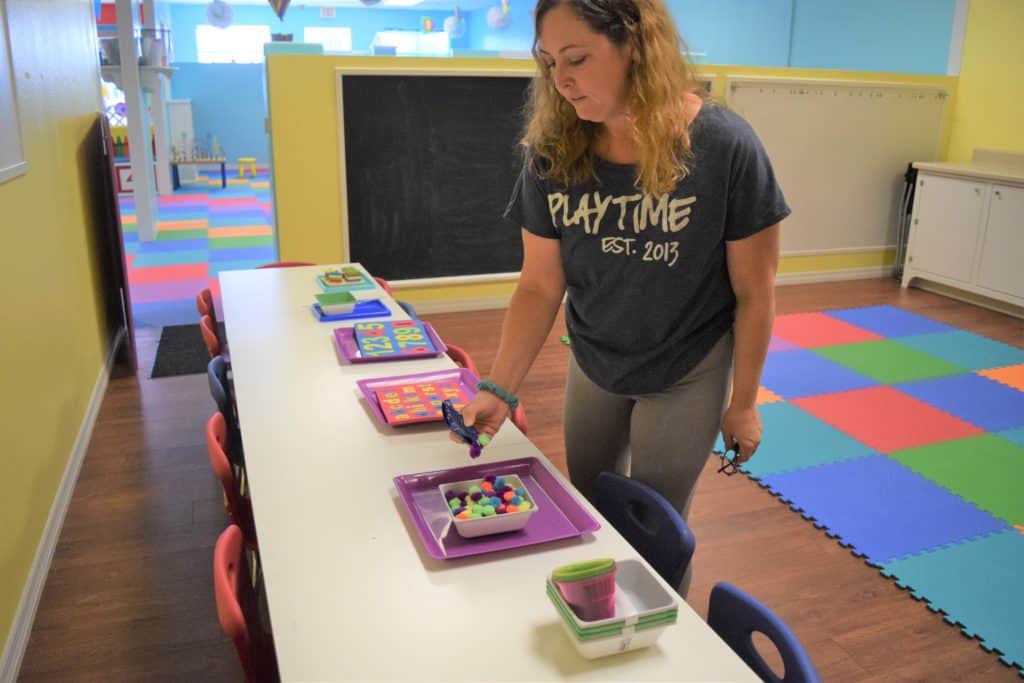 "The socializing for Isobel is one reason her parents like it," Alligood says. "It lets the kids play and lets their personality out."
She also appreciates the extra attention O'Brien spends keeping the facility clean.
"It keeps down germs, which keeps these little guys from being sick," Alligood says. "And also (the staff) just being personable. And you also build a relationship with other families here."
Keeping watch of Jackson was his grandmother, Ginny Kessler, of Apollo Beach – or Gi Gi, as she is known to family.
"He loves the little pizza room, and all the trucks and the train," Kessler says of her grandson, who participates in open play as well as two classes a week.
"On Tuesday and Thursday he comes. He learns a letter a week – he's on D."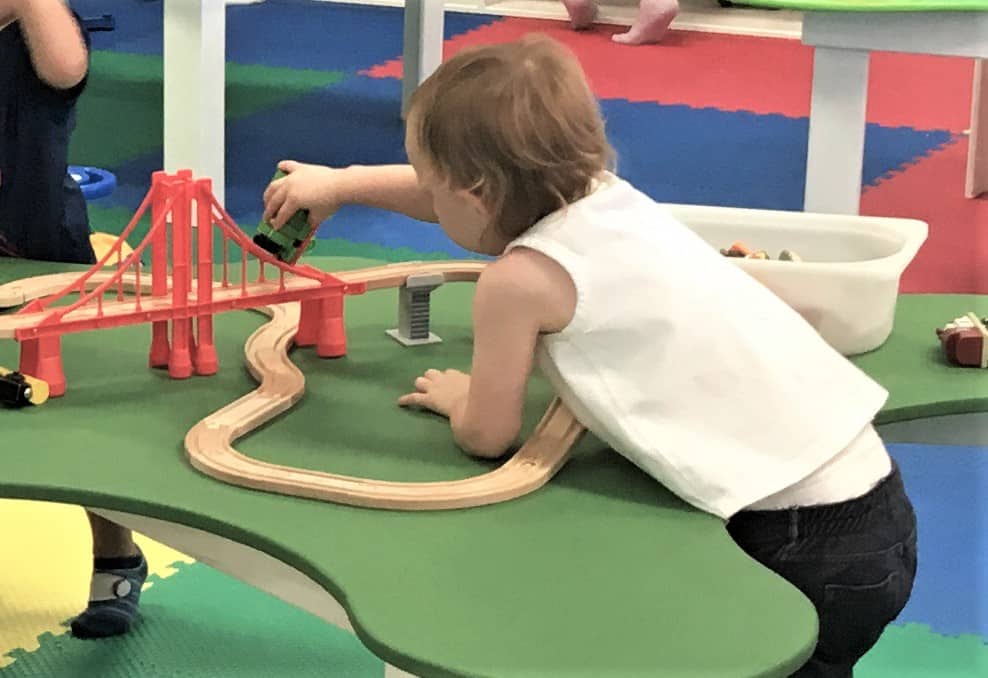 When open play ends, O'Brien also offers a variety of age-appropriate classes and other activities, including:
• Music and Movement, which features bubbles, shakers, scarves, rhythm sticks and parachute play.
• Lil' Picasso, which includes two art projects using a variety of materials and techniques.
• Lil' Explorers, a drop-off class for ages 2 to 4 designed to help the child gain independence by focusing on positive separation from the parent while learning basic preschool skills.
The older children aren't left out.
"We do offer some big-kid activities for ages 5 to 9," O'Brien says. "We have a special Kids Night Out and classes at different times. But branching out we're going to have some esteem-based classes for the older kids starting in a couple months, and art and Spanish for that age group as well."
The Kids Nights Out are themed drop-off events with activities and dinner, allowing caregivers a respite after a long day or week. There are also themed gatherings, such as Moana's Luau, featuring crafts, refreshments and a "visit" from the popular Disney character.
O'Brien had been running children's facilities several years in Maryland before vacations to Siesta Key and other Florida vacation spots lured the family south. She and her husband have three children, ages 13, 17 and 23.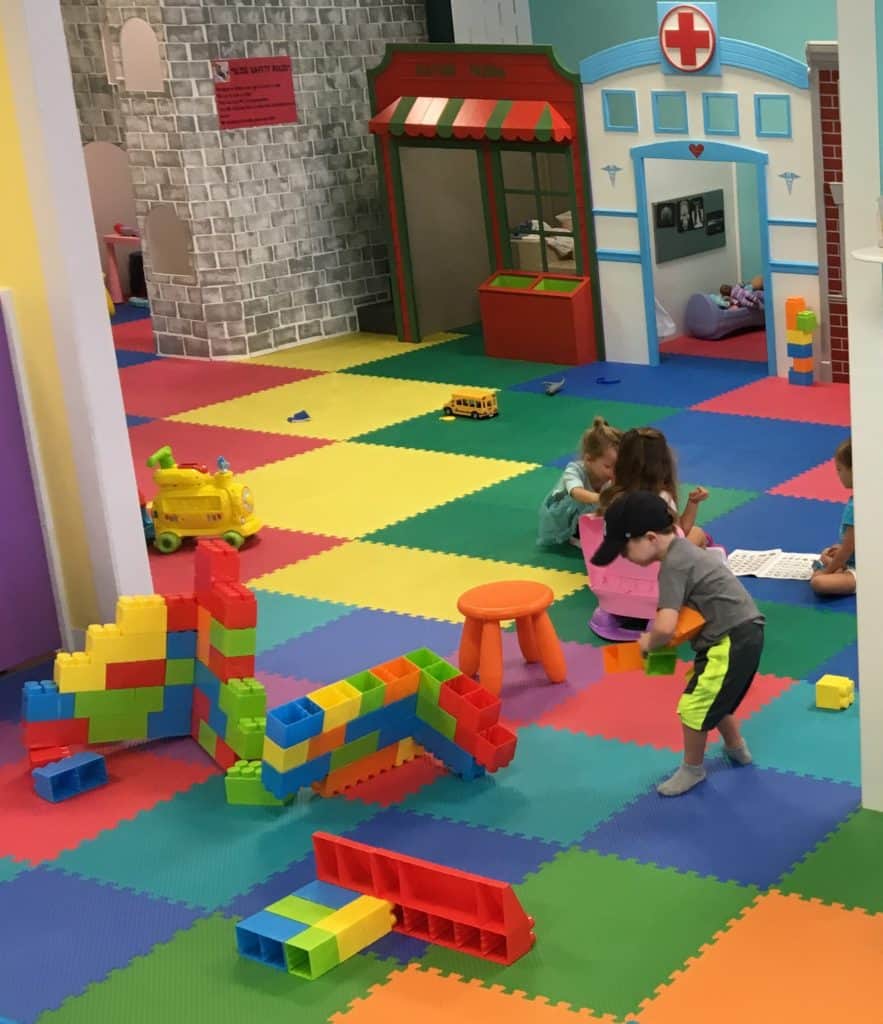 Of course, she spends lots of time attending to other children, too. Playtime has open play seven days a week. It's a comfort for caregivers worried about the Florida weather.
"A lot of people come for that," says Kessler. "It's definitely a plus. It's too hot to be outside."
Kessler really enjoys having a place to take Jackson in an era where there are fewer spaces for kids to safely explore and stimulate their brains and muscles.
"You used to live in neighborhoods where you'd go to the neighbors' (house) and play," Kessler says. "That isn't there anymore."
Apparently, Jackson enjoys Playtime just as much.
"Every day he goes, 'Gi Gi, we go to play school? We go to play school?" Kessler says.
For information on Playtime, including fees, memberships, classes and other activities, call (813) 645-8777 or visit playtimeapollobeach.com.
Login To Facebook From Your Browser To Leave A Comment