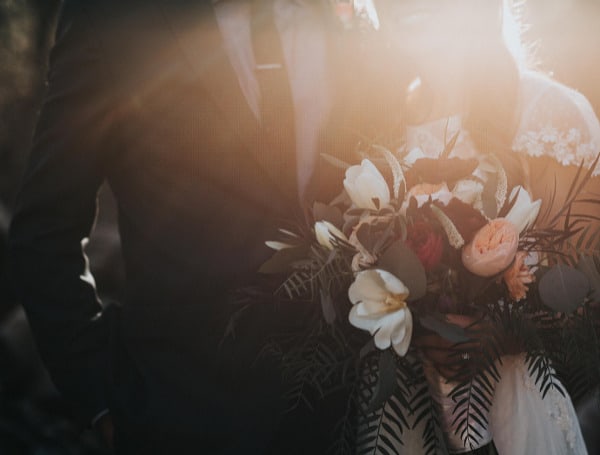 American voters are more likely to oppose than support the Respect for Marriage Act that's under consideration in the Senate, a recent poll found.
The Respect for Marriage Act passed in the House of Representatives in July and is under consideration in the Senate, where it recently passed a procedural hurdle when senators invoked cloture on Nov. 16, bringing it one step closer to a final vote.
Only 41% of voters support the legislation, compared to 47% who oppose it, according to a Heritage Foundation/On Mission poll released Friday.
The legislation would strike down any statutes in the law that define marriage as between a man and a woman as well as provisions that do not require states to recognize same-sex marriages from other states.
In the news: Report: Biden Admin To Grant Chevron Oil Pumping License In Venezuela
Opponents of the legislation have warned that it could encourage lawsuits against religious organizations that don't participate in same-sex marriages and penalize religious organizations.
The bill garnered increased support from Republican senators after it was amended to include a provision protecting religious freedom for faith-based organizations that oppose same-sex marriage.
"These poll results show what most of us, except some lawmakers on Capitol Hill, know intrinsically—the American people do not support weaponizing the power of the state against people of faith," Kevin Roberts, president of the Heritage Foundation, said in a statement. "These results show that Americans across the board have strong concerns about this unnecessary legislation that the Senate is trying to shove through during a lame-duck session, with the help of several Republican senators on their way out the door."
Voters' support for the bill dropped even lower when pollsters said the bill would encourage lawsuits against religious organizations for not participating in gay marriages, would punish faith-based organizations for their religious beliefs through loss of non-profit status, and would weaponize the IRS against nonprofits and faith-based organizations, according to the survey.
About half of the respondents said they were less likely to support the bill when told of each of these risks.
The five-state poll surveyed 2,000 likely voters in Indiana, Iowa, Utah, West Virginia and Wyoming with a 4.9% margin of error.
The measure contains language that asserts churches, mosques, synagogues, and other nonprofit religious organizations can reject gay marriage on faith-based grounds. Yet it says nothing to protect religious people from demonstrating their beliefs outside their houses of worship.
Heritage Foundation President Kevin Roberts told Fox, "America's religious liberty is under attack with this impending vote in the Senate. This legislation does not add one additional benefit to same-sex couples in the United States; it's an attack that sets the stage to take rights away from people of faith."
"What it does accomplish is deputizing radical activists to target Americans who cannot in good faith endorse anything other than a man-woman marriage. The American people deserve all the facts," he added.
On its website, Heritage offered a list of rebuttals to seven claims made by supporters of the Respect for Marriage Act.  
Among those points, the group noted, the bill would allow the government to go after people who oppose same-sex marriage, based on its current language.
Visit Tampafp.com for Politics, Sports, and National Headlines.
Android Users, Click Here To Download The Free Press App And Never Miss A Story. Follow Us On Facebook Here Or Twitter Here.
Login To Facebook From Your Browser To Leave A Comment