August 13, 2020
By: Kirby Lavallee
TAMPA, Fla. – Over the last several months, many people have struggled to see all the positive things happening around them, but Public Relations and Media Consultant Maureen Famiano made it her mission to highlight great things happening in the community by telling the many positive stories happening around all of us.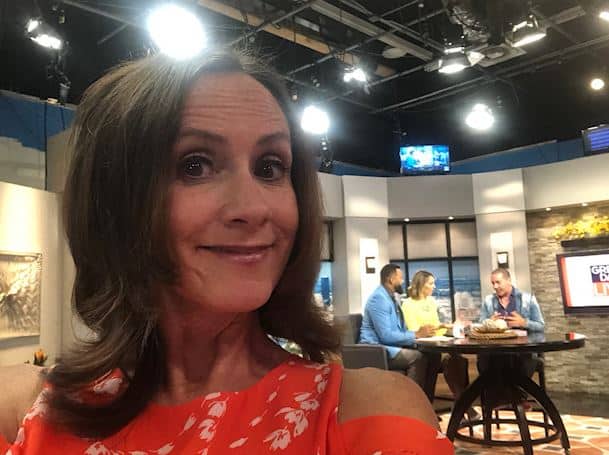 Famiano spent the last 30 years of her life in the television broadcast arena, now she helps her clients get the exposure they deserve with her own business, MEFMedia. But, what is particularly important to highlight is that Maureen has been focusing on her efforts over the last several months on giving back and helping small businesses get their stories out for free, yes free. "A lot of small companies sometimes do not have the ability to pay a professional media relations company to help them, so I wanted to help them tell their amazing stories to the Bay Area and beyond," she said. In addition to businesses thinking they do not have the ability to retain an expert like Maureen, many are not familiar with the process or steps involved with getting their story broadcasted, but Maureen makes navigating those uncertainties a breeze. She was a television news reporter, producer, and executive producer so oftentimes when Maureen meets you, she is already thinking about the story behind what you do. Having personally booked close to 15 thousand guests on her shows, she is always looking to share people's stories to help set them apart.
In addition to her storytelling expertise, Maureen regularly participates in community events and networking events, a networking event in downtown Tampa was actually how Maureen and I first met. From the second you meet her, you will sense her passion for helping others, which in the public relations and media field is one of the most important traits. Maureen recommends for small businesses and business professionals to continue to get their message out, even while sales are down and the future is uncertain. "This is the time to get your story out there and highlight the originality of your brand and products," she said. Just like during the great depression back in late nineteen twenties Kellogg cereal doubled its advertising budget and dominated the market while others cut back due to uncharted waters they were facing in the economy, the same can be said with every economic downturn that we face – it is important to push through and get your story out there. Maureen also likes to partner with like-minded community members to create give back events for the most vulnerable. At Easter and Passover, she created an event to lift the spirits of seniors in an Assisted Living Facility. From sweets to flowers and music, community members supported her efforts for a win win win that lifted many spirits.
During COVID-19 her storytelling and media exposure has helped a Tampa Bay Principal get on the Ellen show and receive financial support from the national talk show host. Famiano's clients have shared with her that her media stories have resulted in their getting local grants and monies, that without the exposure, they may not have gotten. Another client was also nominated for a Tampa Bay humanitarian award for her work during COVID-19. Her media exposure helped elevate that community member for that give-back recognition. Another important community story involved a kidney donor and recipient to be. She saw the story and it tugged at her heart. She knew she just needed to offer to help spread that story in the media. With the transplant now a success, she has two new friends and hopes that story will inspire others to join the ranks of donors.
She's all about the story telling to connect with others to move the needle for publicity and business growth, media exposure takes it to the next level. Maureen helps with that! Her motto is #togetherwewin and she fully believes that.
If you would like more information on Maureen or MEFMedia, (one word) check out their website at https://mefmedia.com/ or connect with them on Facebook @MEFMedia.
Publishers Note: While The Free Press will always be free for our readers, and ad-supported, we are asking our loyal readers to consider a monthly donation of $3 to maintain our local journalism and help us grow, as we ramp up ad sales locally.
You can click here to support us.
We thank you all for your consideration and supporting local journalism.
Login To Facebook From Your Browser To Leave A Comment