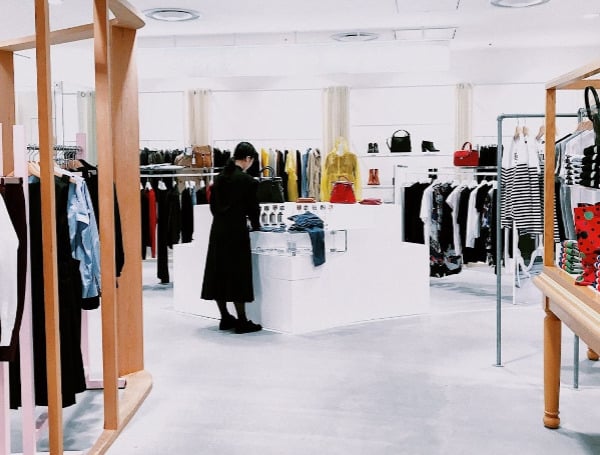 Commercial real estate owners with retail space for lease are seeking a reliable forecast for the 4th quarter of 2022. This is no easy feat, especially with inflation's effect on consumer cash flow and spending habits.
However, analysts who specialize in commercial real estate (CRE) have also taken this year's economic factors into account, together with the ongoing changes in consumer shopping habits as the COVID pandemic continues to fade.
How will future asking rents be affected?
While some investors are assuming that the COVID pandemic contributed to lower retail asking rents during 2020 and 2021, this wasn't true for all sectors.
Shopping centers actually enjoyed a rise in asking rents.
The average rent per square foot (psf) of real estate in this sector grew between the first quarter of 2020 and the first quarter of 2022. 
On a national level, rents rose from $20.34 psf in Q1 2020 to $22.09 psf in Q1 2022.
On a regional level, the Western region racked up the highest rent increase, going from $24.01 to $26.84 psf between 2020 and 2022.
Other retail sectors' sales were healthy during the first half of 2022, although overall net absorption of retail space fell to 16 million square feet during 3Q 2022.
Retail sales (excluding gas, automobile, and non-store retailers) racked up $383 billion by August 2022.
This is a 19% increase in sales from August 2019's pre-pandemic level.
Retail tenants that offered in-person neighborhood services were also active. Net absorption for these businesses rose by 35 points when compared to 2Q 2022.
This mixture of positive and negative data, combined with 2022's roller-coaster stock market activity, makes it extremely difficult to predict retail rents for Q4 2022 and beyond.
Higher Rental Rates May Be on the Horizon
However, some top CRE and REIT executives are making some cautious predictions. These suggest that retail sector managers and landlords press for higher rent rates.
The CEO of CBL properties noted that the healthy and traffic and sales recorded by bricks-and-mortar retailers during 2022, combined with strong tenant demand for retail space, indicate that consumers prefer "in-person experiences."
And, a national "mall landlord" remarked that larger retail tenants are signing leases for up to 10 years to take advantage of available space. These tenants are also showing a preference for higher-quality retail estate.
However, predictions and forecasts aren't set in stone, especially when a nation's economy is in the middle of a "perfect storm" of inflation, low unemployment and higher interest rates. 
Retail Forecast for Q4 2022: Heavy Fog
Commercial real estate, retail, and consumer credit analysts all agree on one thing: predicting rent rates for commercial retail is more difficult than ever. 
Here are some reasons why.
Both US and global economies are in a state of transition, with almost every country dealing with its own consumer spending and employment rates.
Since inflation drives up prices of consumer essentials, this means that shoppers with lower incomes are currently much harder-hit than those with higher incomes.
Conversely, high-income shoppers are still interested in non-essential retail purchases, such as high-end fashion.
Since supply chains were seriously disrupted in 2020, many consumers stocked up on a variety of retail goods during 2021. However, 2022 inflation rates have put the brakes on many consumers' stockpiling habits.
Purchasing decisions are affected by more than consumer income. Whether a consumer brings home $30,000 or $300,000 annually, over 60% of all shoppers are curtailing spending because of anxiety about the possibility of a recession.
These situations make it almost impossible to publish a reliable Q4 2022 forecast for retail CRE owners, investors, and landlords.
One reaction to this situation: Retailers have already decided that Black Friday is too long to wait to launch a sale.
Here are some reasons why holiday pricing is already alive and well for 2022.
More Holiday Pricing = More Opportunities for Sales
Both bricks-and-mortar and online retailers have noted a slowdown in spending.
By offering more days of holiday shopping, retailers increase their chances of taking in a share of the nation's shrinking shopping wallet.
In addition, many big-box retailers have a shared problem: overstuffed warehouses.
Since extended storage of retail goods can be increasingly expensive, retailers are willing to cut profit margins to reduce warehouse capacity.
Longer Holiday Discount Periods
Consumer data provides additional reasons for a three-month holiday discount period.
68% of shoppers are expecting their holiday spending to cost more in 2022.
40% of consumers are already buying 2022 holiday gifts.
Over half of American consumers plan to buy fewer gifts than in 2021.
Not all retailers will profit from holiday shopping, especially those not located near popular retail shopping areas.
These may want to consider putting a new spin on their investment, especially those near cities popular with high-tech companies.
Repositioning Retail Developments
Landlords and owners of traditional retail real estate may want to consider repositioning their assets to fall in line with their area's fastest-rising businesses.
This may allow them to retain or even raise their average asking rents.
One popular strategy is to remodel and reposition their retail assets for more types of retail tenants, especially those in the life sciences, genetics, and specialty medical fields.
Buildings refitted for these types of tenants often continue to deliver higher rents and longer leases to their owners.
As we gear up for this year's peak shopping period, owners of retail space for lease will be looking beyond 2022 for new ways to weather inflation while keeping their long-term investment dividends as secure as possible.
Studying the trends and newcomers to their areas can offer retail landlords new ideas and strategies for attracting more tenants.
Negotiating longer-term leases may be another hedge against increasing vacancies caused by shorter-term economic trends such as a possible recession.
Visit Tampafp.com for Politics, Sports, and National Headlines. Support journalism by clicking here to our GiveSendGo or sign up for our free newsletter by clicking here.
Android Users, Click Here To Download The Free Press App And Never Miss A Story. Follow Us On Facebook Here Or Twitter Here.
Copyright 2022 The Free Press, LLC, tampafp.com. All rights reserved. This material may not be published, broadcast, rewritten, or redistributed.
Login To Facebook From Your Browser To Leave A Comment