June 10, 2020 Updated June 19, 2020
By: Sarah McCormick
RIVERVIEW – A peaceful protest is being planned for this Saturday, June 20th from 5:00 – 7:00 PM, with a march beginning at 5:30 PM. The location is stated as 301 & Gibsonton – 301 & Bloomingdale.
We spoke with Ashley Canay, photographer and cinematographer from Tampa, who has heavily promoted the protest on her Twitter page. Canay said, "We have organized a peaceful protest against Police brutality and the demilitarization of our police force. Young and old are welcome."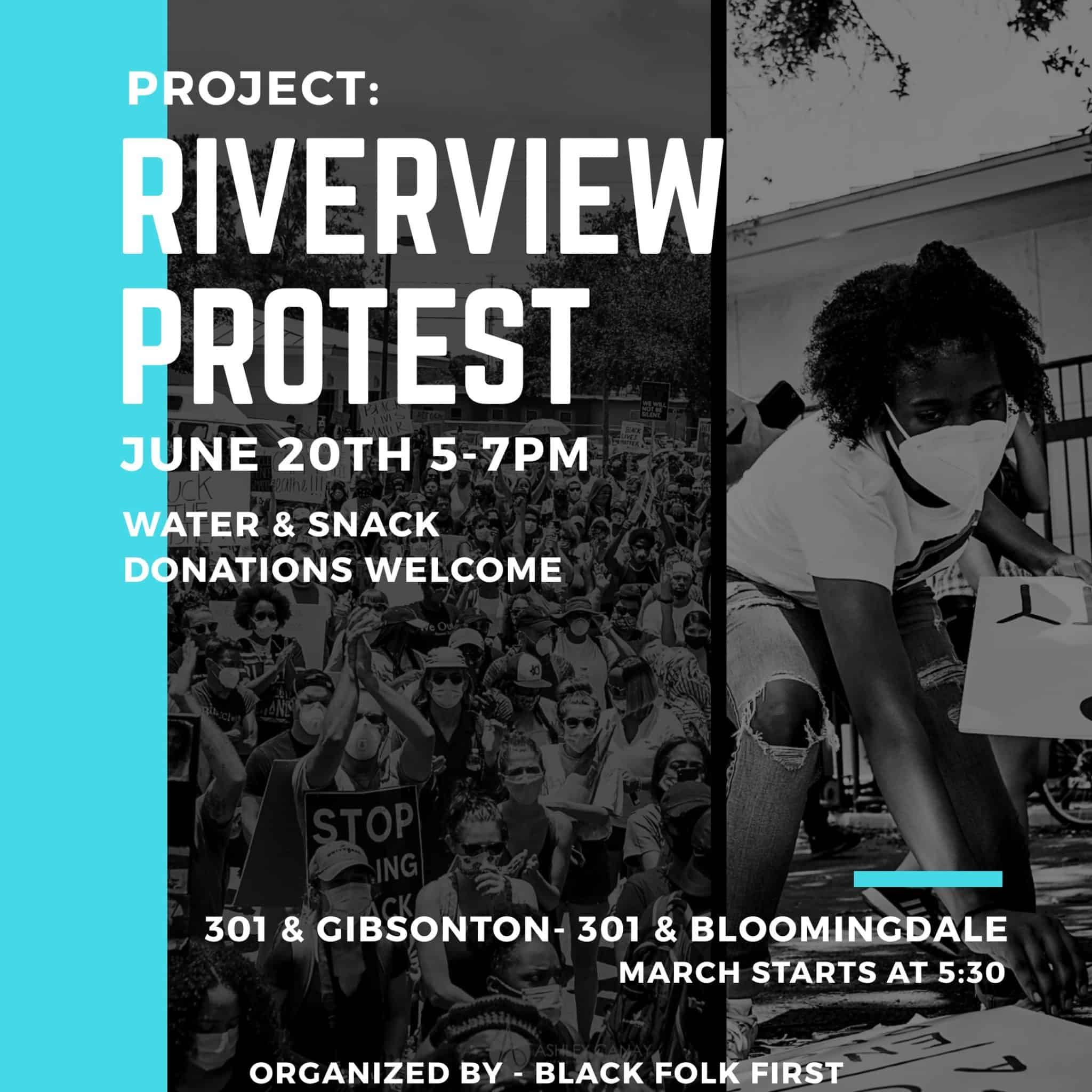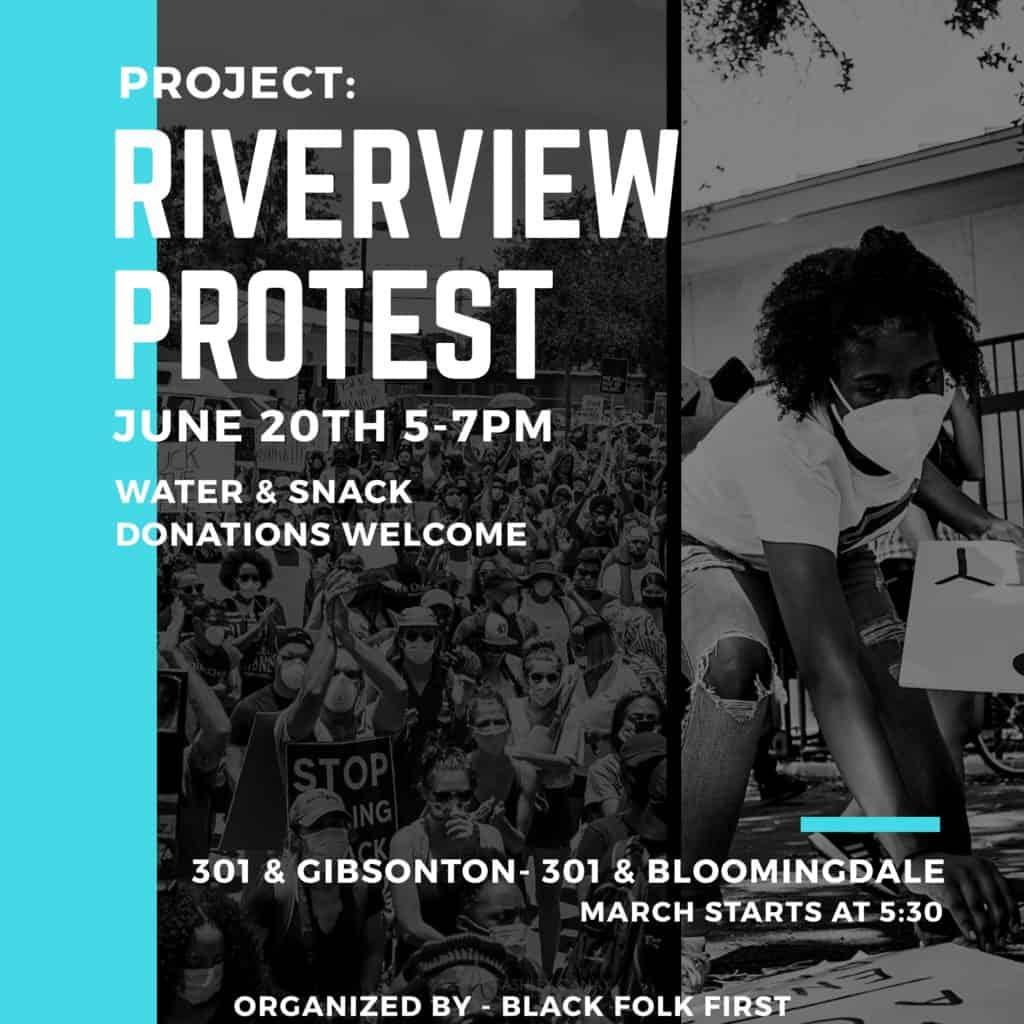 Canay went on to say, "This is just a local group of Riverview Protesters. We are calling for our local government to pass some laws encouraging de-escalation instead of killing." She then referenced the 8 Can't Wait website.
When asked how many people she expected to attend, Canay stated she had no idea how many people to expect.
If businesses are interested in donating water or snacks, their flyer does state donations are welcome. The flyer also states the event is being organized by Black Folk First.
The Free Press will be on-site bringing live coverage of the protest as it happens.
Login To Facebook From Your Browser To Leave A Comment