July 1, 2020
By: Staff Report
RIVERVIEW Fla. – Protest organizers are planning a Riverview assembly this Saturday, July 4th. The location on the flyer that The Free Press received, states, "Riverview Equality and Change – Hwy 301 and Boyette"
Riverview has been the scene for a couple of protests in the past month, with the largest gathering on June 2nd at US 301 and Big Bend Road.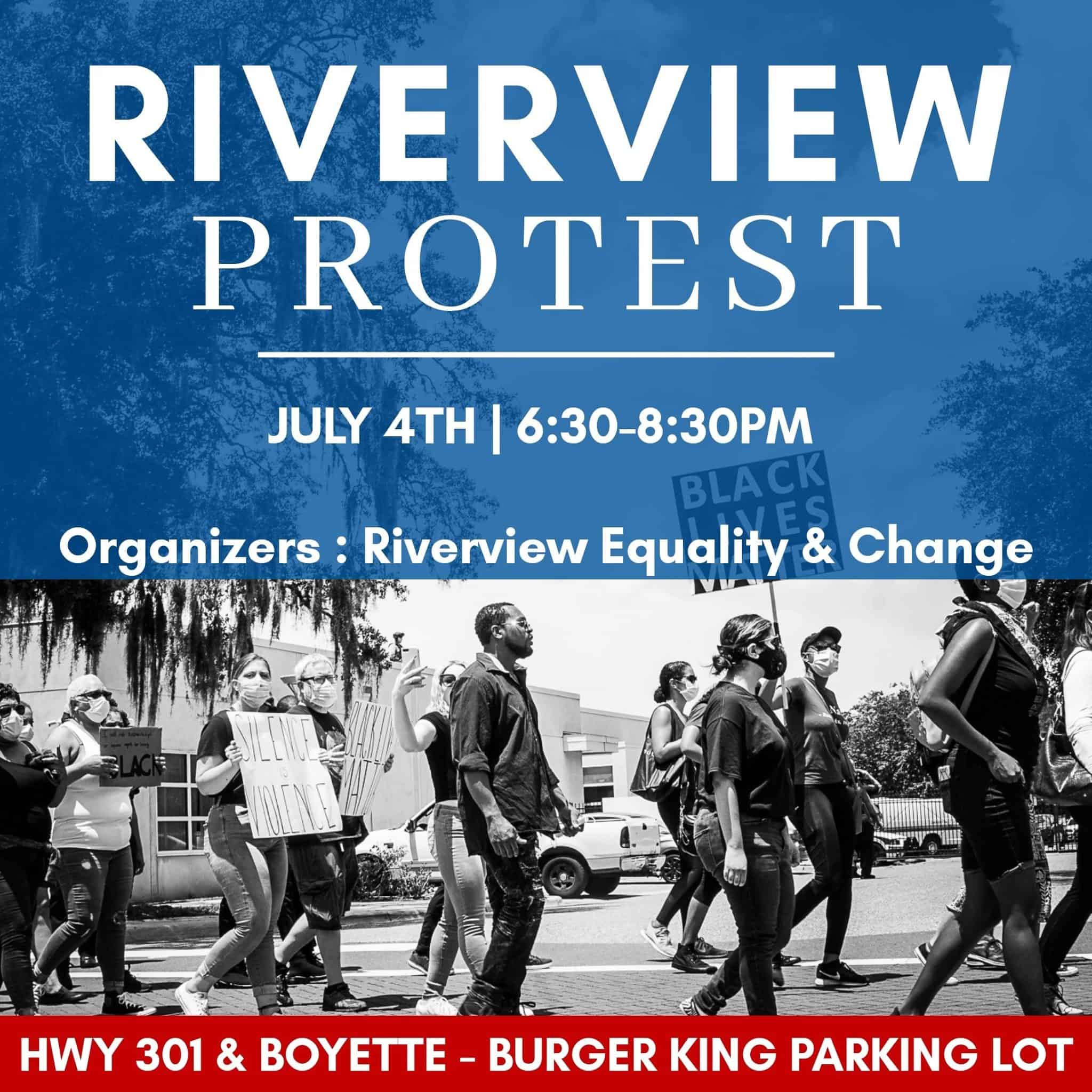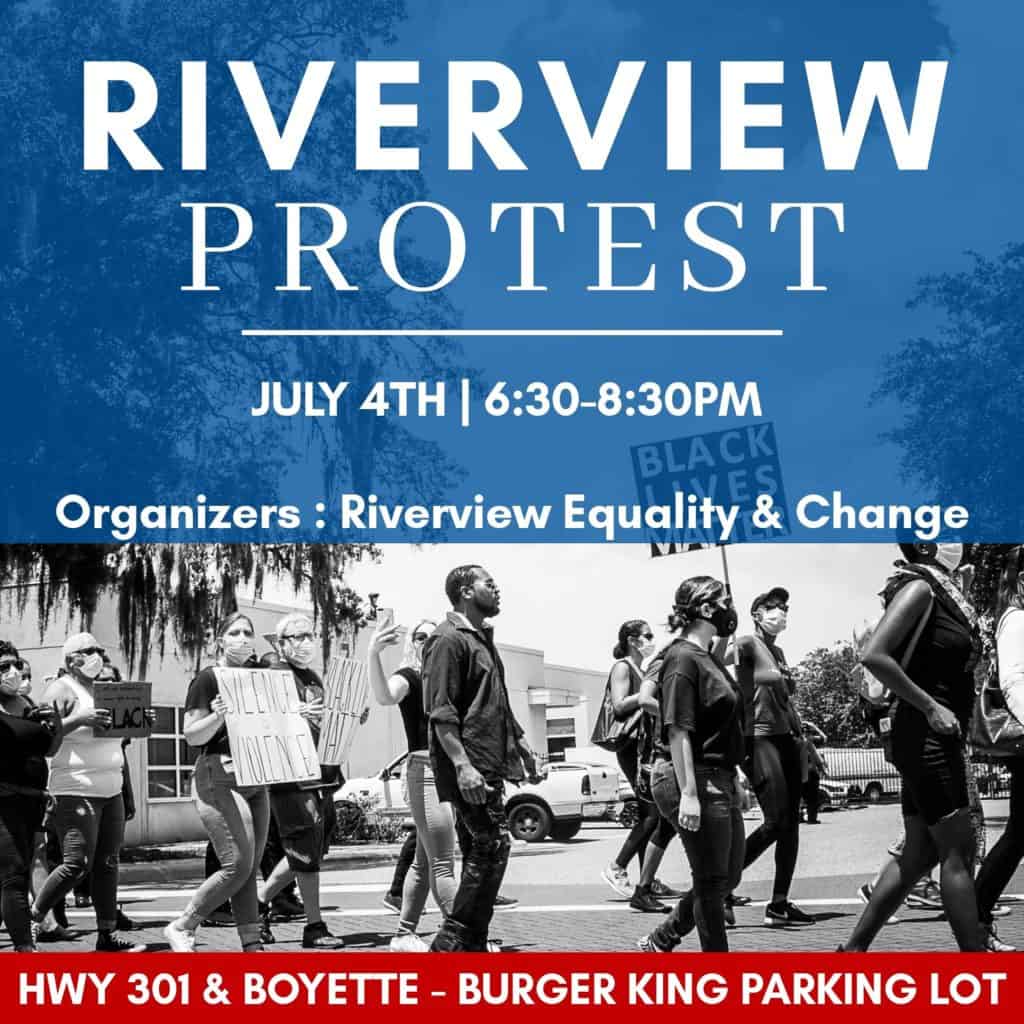 Most of the July 4th celebrations and fireworks have been canceled due to COVID-19 spikes this year, throughout the Bay area.
During a press conference last week, Governor DeSantis gave a briefing on the COVID-19 spikes in Florida and said, "We had a 10 person gathering mandate a limit in place statewide until I believe June 4, we're there gatherings bigger than 10 people going around did you ever see that, I think you did," said DeSantis
"I do think what'll work (to slow the spread of COVID-19) is, consistent messaging, letting people know what they can do to to help protect themselves and protect others, and then you obviously can have local folks that want to do different ordinances quite frankly, there are parts of Florida where it just wouldn't make sense," said Desantis.
Login To Facebook From Your Browser To Leave A Comment