By BOB D'ANGELO
RIVERVIEW − It is not a stretch to call Jean Cummins and Pat Burriss the golden girls of booksellers in south Hillsborough County.
The sisters, now in their 70s and Riverview residents for more than 60 years, have operated Bookworm Used Books since 2006 and recently celebrated their 10th anniversary at the store's current location, 7414 Commerce St.
"It was our dream to do this," said Burriss, 76.
The Riverview store might be off the beaten path, but book lovers gravitate to the five rooms containing more than 20,000 titles.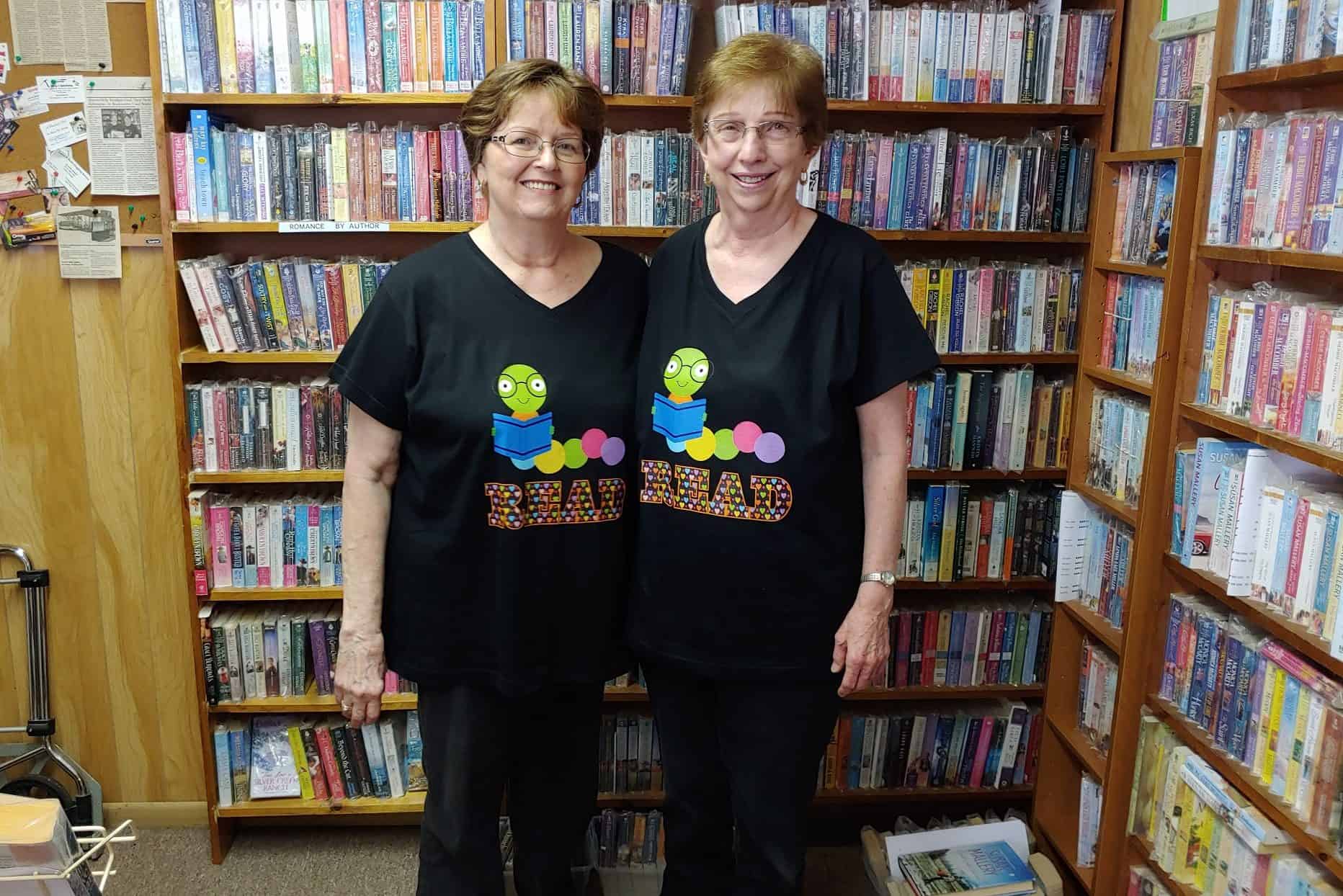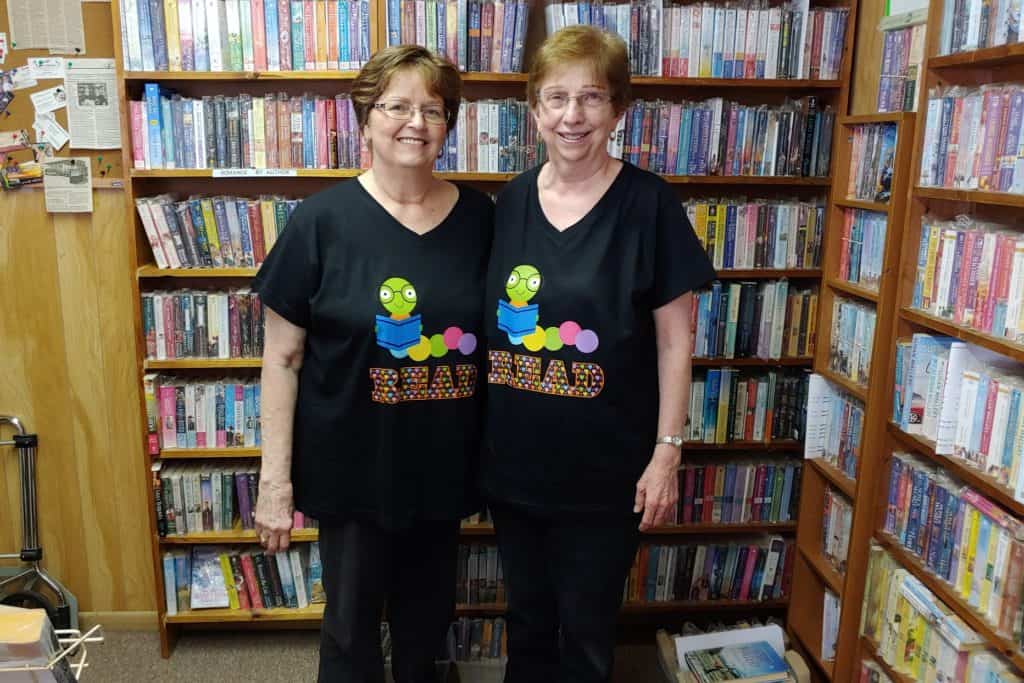 "A lot of people come in here expecting a regular bookstore," the 79-year-old Cummins said. "And then they kind of take a step back and say, 'Ooooh.' "
That's because Bookworm is a throwback to an old village bookstore, boasting an eclectic mix of history, politics, biography, sports, romance and suspense in hardback and paperback. Paranormal and children's books are also included, with most titles selling from $1 to $6. Books on the table outside the store go five for a dollar.
"This is a step back in time," Cummins said. "All you need is a ladder."
It would be worth bringing one. The shelves are high and the selections are diverse.
"Classics are a real popular room," Cummins said. "So is young adult, and we have some anime.
"We try to stay with more current titles (since 2010)."
The business does accept donations and will issue store credit "if we can use the books."
The sisters alternate weeks running the shop and team up on Saturdays. Tuesdays through Fridays, area resident Carol Glover busily works her knitting needles for her Crocheted Creations business. Glover's work is prominently displayed near the front of the store.
Cummins and Burris have seen south Hillsborough grow since moving here in 1956.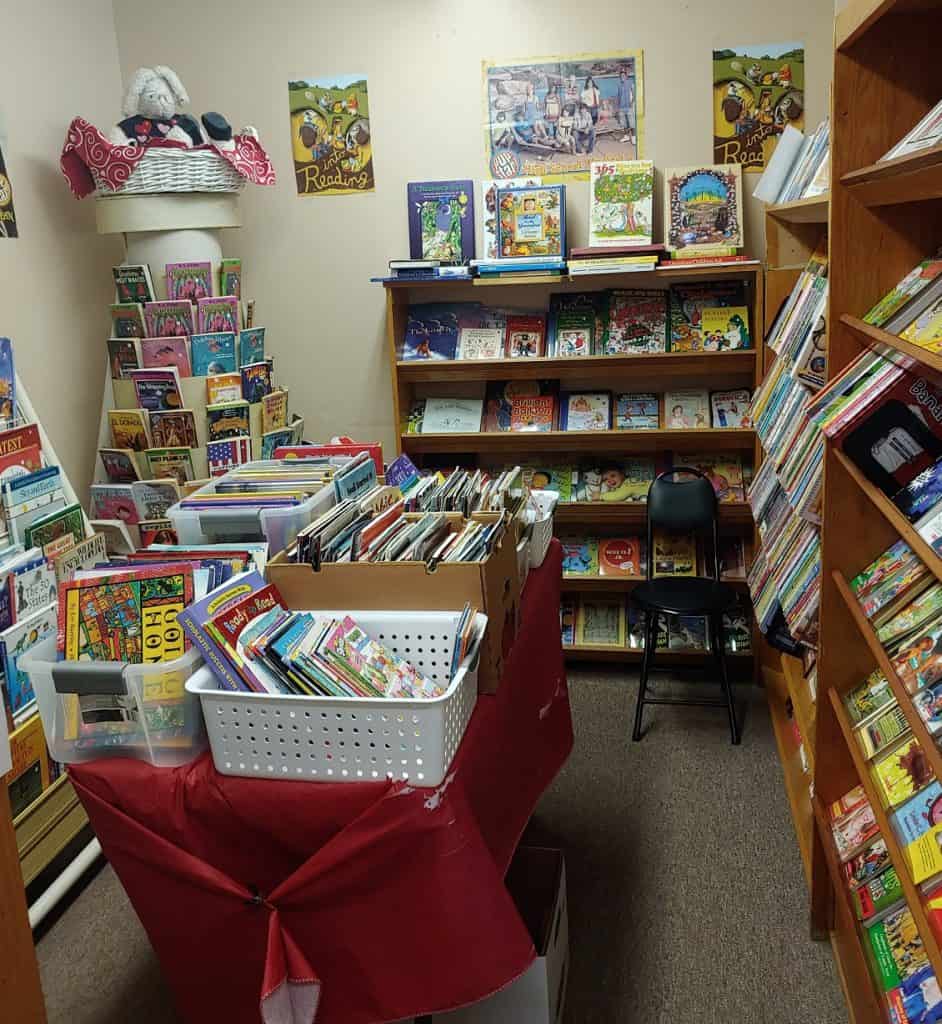 "Providence Road was a two-lane road that went all the way to Brandon," Cummins said. "There was Scogins (a clothing store), a Whataburger — only about five businesses in Brandon.
"Riverview was fishing cabins."
The sisters were born in Minneapolis and spent their early years in New Brighton, Minnesota. In the early 1950s, their parents, Julius and Grace Treat Brunner, took the family south to the Briny Breezes mobile home community, tucked between Boynton Beach and Delray Beach in south Palm Beach County.
"Mother said it was the best vacation she ever had," Cummins said.
Subsequent trips included Woodalls Village, a mobile home park in Lakeland. In 1956, the Brunner family moved to Riverview, buying a place near the Alafia River. The sisters still share their parents' property.
Burris was the reader in the family. "I loved Nancy Drew," she said, recalling the fictional sleuth series for young readers. "Even now, I usually have two or three books around the house.
"As soon as I finish one book, I have to have another. It's an addiction. Especially here (at the store). They're staring at us."
Cummins graduated from Brandon High School in 1958, and Burris followed her three years later.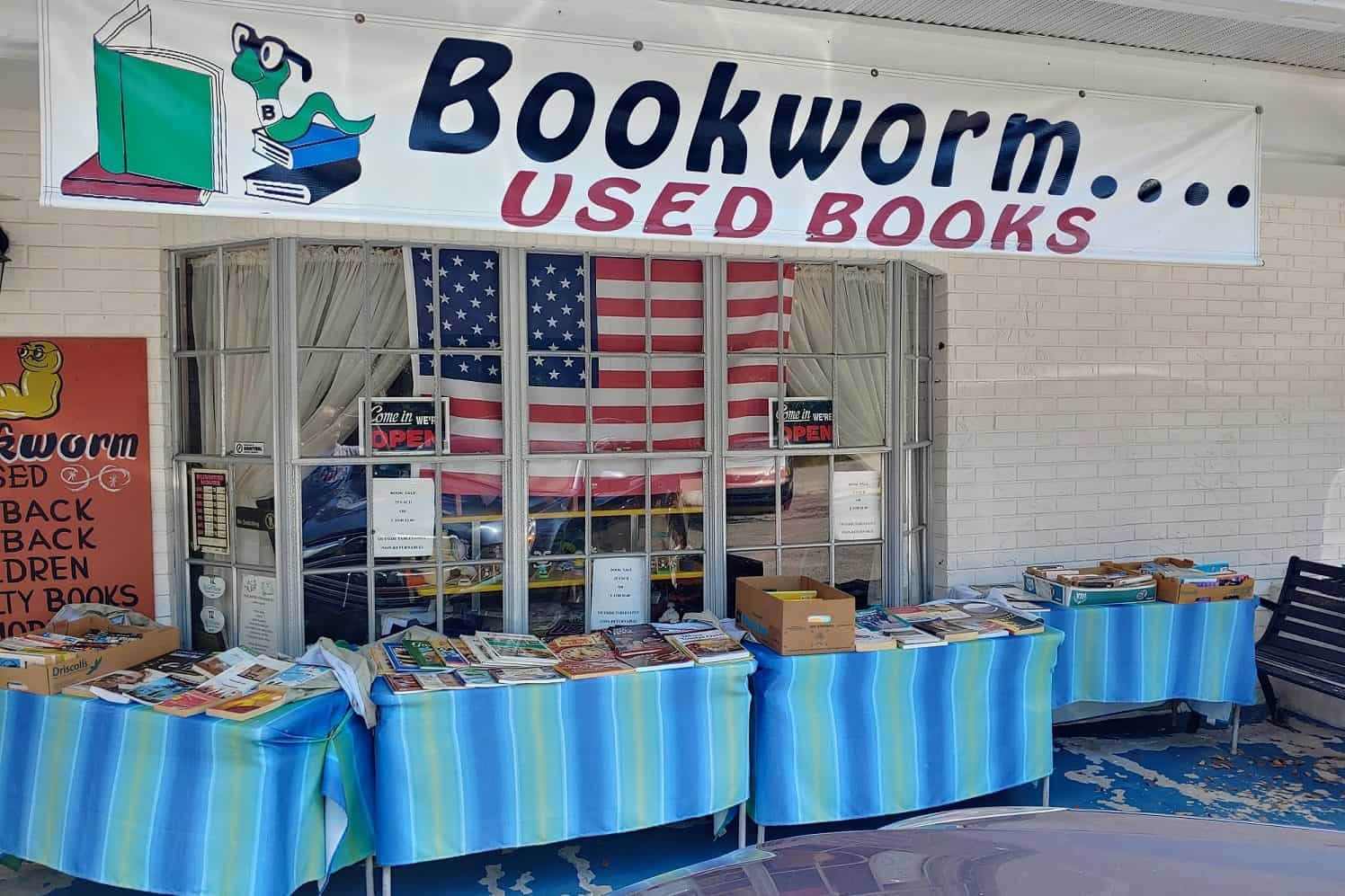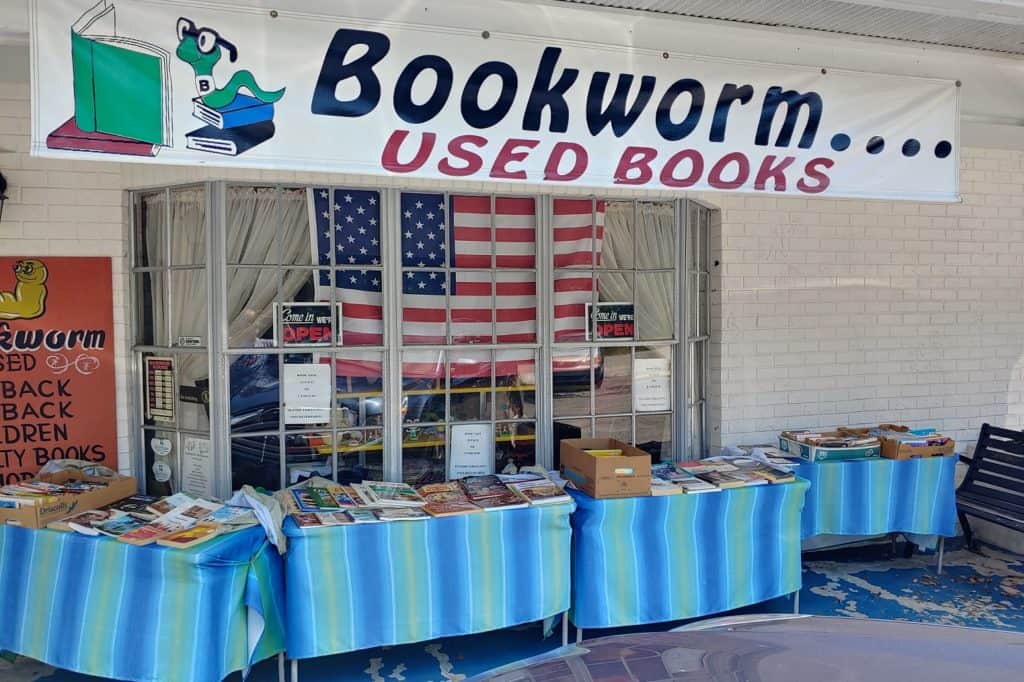 In the mid-1980s, the sisters decided to pursue careers in nursing. At the time, Cummins had been a bookkeeper with an accounting firm in Englewood for 20 years, while Burriss and her husband ran a dump truck business in Riverview.
"We were in our 50s and we went back to nursing school," Cummins said.
The sisters became licensed practical nurses at the James A. Haley Veterans' Hospital in Tampa. Cummins would retire in 2006, while Burriss followed suit in January 2010.
By then, the Bookworm had taken shape. The sisters drove by the Riverview Flea Market in 2006 and saw there were openings for vendors. A bookstore seemed like a perfect idea.
"We saw vendors at the flea market and I said to Pat, 'Do you want to try?' " Cummins recalled. "I'm not brave."
"We weren't going to be nurses forever," Burriss said. "So we put out a couple of boxes and hung some T-shirts on the walls."
After nearly three years in the flea market, with the sisters taking turns at the store along with Cummins' husband, Bill, a storefront vacancy opened nearby on Commerce Street in June 2009.
"We were driving by and saw it," Cummins said. "This building was built in the 1970s."
And it was a perfect fit. Cummins said business has been brisk over the past year.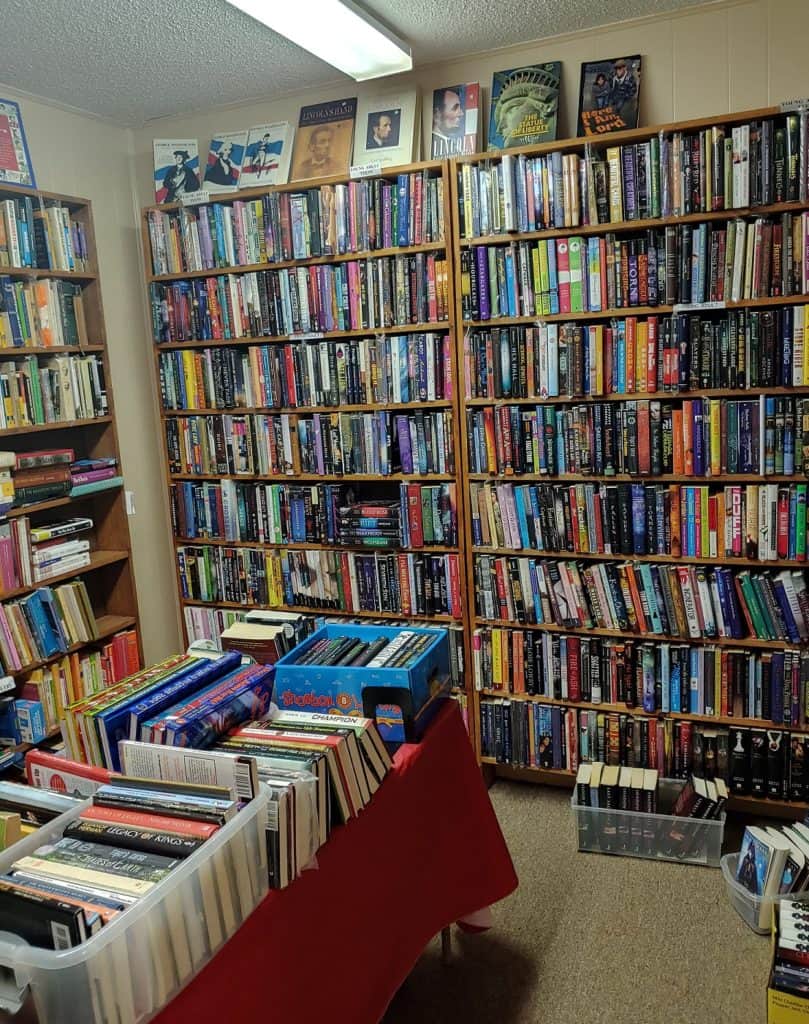 "Stephen King hardbacks go real fast," Cummins said. "So do Dean Koontz and Lee Child.
"Harry Potter books? We can't keep them on the shelves."
Cummins and Burris enjoy the relaxed atmosphere of Bookworm Used Books store.
"It's a dream for retirement," Cummins said.
They encourage customers to build up their own libraries. The reasonable prices make it possible.
"It's not hoarding, it's books," Burriss said. "Make America read again."
And that's a golden rule.
For information on Bookworm Used Books, call (813) 443-0968.
Login To Facebook From Your Browser To Leave A Comment