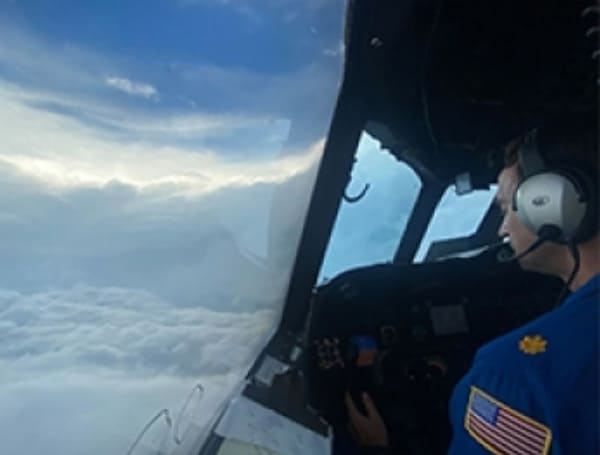 As Florida communities recover from the wreckage left by Hurricane Idalia, Sen. Marco Rubio questions why President Joe Biden is allowing the nation's storm-chasers to fall into disrepair. 
The Florida Republican on Thursday issued a thread of posts on X, the social media platform formerly known as Twitter, outlining why the Air Force Reserve was forced to ground its "hurricane hunter" aircraft as the Category 4 storm approached Florida's Big Bend area.
The Washington Post noted, "All three of the National Oceanic and Atmospheric Administration's hurricane-hunting planes were grounded earlier this week due to technical problems as Idalia hit Florida."
In the news: Florida Hurricane Idalia Losses Estimated At $3B-$5B
"Two planes were undergoing repairs as Idalia hit and the third, dubbed Miss Piggy, was sidelined, too, according to the Post. An Air Force plane asked to fly provided data on the storm instead."
The planes are based in Lakeland.
"In the 24 hours before Idalia slammed into Florida, it was the only NOAA-operated aircraft available to provide the federal agency's National Hurricane Center with data on the storm," the Post added.
Yet Miss Piggy was unavailable because of a generator failure, the Post reported. Accordingly, the aircraft was "unable to carry out the early-morning flight requested by the Hurricane Center as the storm was set to make landfall."
"While the Hurricane Center has other ways of gathering information," the Post continued, "experts say forecasters rely heavily on these planes for data that helps inform watches, warnings and evacuation decisions."
In the news: Florida Gov. DeSantis, FEMA Chief Assess Hurricane Idalia Damage
In response, Rubio posted on X, "It is deeply disturbing that the Air Force Reserve did not fulfill its responsibilities under the National Hurricane Operations Plan. The Biden Administration must make the necessary resources available and be transparent in its operations to support the mission to project tropical cyclone development."
"The accuracy in the tracking and forecast of Hurricane Idalia, in spite of the Air Force Reserve's dangerous failure, is a testament to the heroic work and dedication of the National Weather Service," he continued. "Hurricane season is far from over, and the Biden Administration needs to make the necessary resources available to ensure our hurricane hunters are able to operate effectively."
"Going forward, I will make sure the Biden Administration is able to identify and address the specific shortfalls in the implementation of the National Hurricane Operations Plan in order to save American lives."
Android Users, Click To Download The Free Press App And Never Miss A Story. Follow Us On Facebook and Twitter. Signup for our free newsletter.
We can't do this without your help; visit our GiveSendGo page and donate any dollar amount; every penny helps
Login To Facebook To Comment