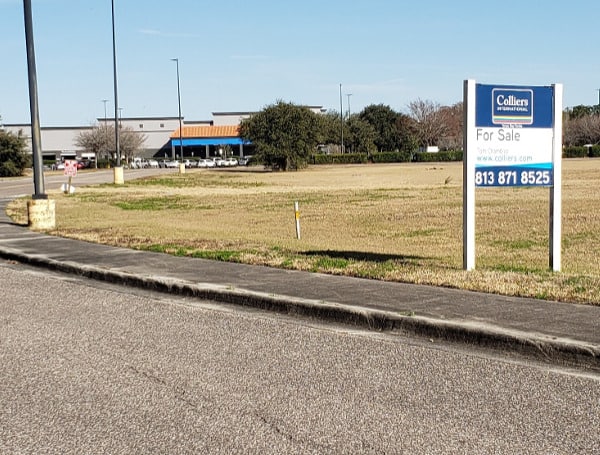 By: Patrick Mullen
WESLEY CHAPEL, FL. – A Mediation Meeting is scheduled for 9 A.M. on Monday, April 25, 2022, at the Historic Courthouse at 37918 Meridian Ave, Dade City, FL 33525.
The meeting is being held in response to the SD, LLC Request for Mediation of Pasco County's Denial of the Developer's proposal to rezone Seven Oaks CDD Parcel S-19 (the Commercial land next to the SR56/581 Sam's Club) to build a vertical mixed-use development of retail and office space with 320 apartments, at least 640 vehicles and over 1000 residents.
The meeting will address issues raised in the Request for Mediation, the County's rebuttal, alternatives, variances, and other types of adjustments to the S-19 rezoning application, including denial.
Public: The public is encouraged to attend. However, only those who previously requested participation in the proceedings/their group representatives will have the opportunity to comment. All participation must be in-person. Pasco citizens with yet unidentified concerns/suggestions may forward them to Chief Assistant County Attorney David Goldstein.
Informal: The Meeting will be held without jury or Commissioners. It will be led by a Special Magistrate, Judge David Mechanik, tasked with facilitating a mutually agreeable settlement between the Developer and the County regarding S-19. The Meeting will include a 15-minute presentation by the Developer, a 15-minute presentation by the County, comments by the Registered Participants, and "break-out" sessions as needed.
Opportunities to comment on any tentative agreement on any settlement terms will be provided. Additional Mediation meetings may be scheduled if necessary. If Mediation is unsuccessful, a formal Hearing will be announced to conclude the Mediation phase and the Special Magistrate will issue a nonbinding recommendation.
In any case, Pasco's Goldstein has made it clear that "unless the [result of the Mediation phase] is some version of preserving the status quo (the site only being permitted for office or retail uses), it would require additional action by the [Board of County Commissioners] after a duly noticed public hearing."
Confidential: Mediations may include private/proprietary information, diametrically opposed goals, sensitive discussions, financial negotiations, legal implications, and intended/unintended consequences. As a result, the Meeting will not, and can not, be recorded.
Be advised that every attendee, whether Registered or Public, is bound by FS 44.405 confidentiality and non-disclosure rules and penalties. Specifically, "all mediation communications shall be confidential. A mediation participant shall not disclose a mediation communication to a person other than another mediation participant or a participant's counsel." Violation may "subject the mediation participant to sanctions by the court, including, but not limited to, costs, attorney's fees, and mediator's fees."
Bottom Line: We live in a free republic based on capitalism. That includes Developers building apartments to make money. But despite a recent fixation on spot-zoning [p. 21], vertical mixed-use apartment buildings and confusion of rights versus entitlements, it is Government's responsibility to meet the needs of all of its citizens, corporate and human.
For S-19, the Pasco government decided that the Developer's proposal did not meet the County's requirements and denied their proposal.
There are other apartment-appropriate parcels available better positioned to serve Pasco and the employees of the nearby Lexus, Toyota, Mitsubishi, Advent, Bay Care, and Blue Heron facilities. Wesley Chapel welcomes their development and the completion of the Sam's Club shopping center in accordance with the County's Comprehensive Plan.
In the meantime, Pasco will have to wait for the Mediation process to play out before there will be any decisions or news. But, citizens are urged to e-mail Chief Assistant County Attorney Goldstein with thanks for and encouragement to continue his excellent efforts to rein in overdevelopment and Defend the Denial!
Background: The Developer's proposal was presented at the 1/11/2022 Board of County Commissioners (BCC) meeting. It was met with astute analysis and overwhelming community opposition. As a result, the BCC voted 3-2 to deny the proposal [p. 23-24] as detailed in Resolution 22-25RZ.
On 2/9/2022, the Developer requested Mediation while threatening 2 Commissioners and the County Clerk and promising litigation should the Mediation fail. On 2/24/2022, the County responded with a rebuttal that re-affirmed the Denial. A Special Magistrate, Judge David Mechanik, was appointed and the Mediation phase is underway.
Next: In accordance with Florida Statute 70.51, the process is mandated to end before August although the parties could extend, reach an agreement, or withdraw from the proceedings at any time. The Developer/County will then have a number of options.
They could, for example, agree to a modified proposal, reach a settlement, or accept the Recommendation. Or the Developer could propose a new zoning-compliant retail/office project, sell S-19 to a Commercial developer, file suit hoping a Court would overturn the County's re-zoning Denial or even donate the land to the County for a Senior Center [the Sam's Club shopping center has been awaiting completion for 15 years and the Community isn't getting any younger…!].
In any case, "Development is a privilege" not a right. (Trent Meredith, Inc. vs. City of Oxnard, 114 CAL. App. 3d 317 (1981)).
Visit Tampafp.com for Politics, Tampa Area Local News, Sports, and National Headlines. Support journalism by clicking here to our GiveSendGo or sign up for our free newsletter by clicking here.
Android Users, Click Here To Download The Free Press App And Never Miss A Story. Follow Us On Facebook Here Or Twitter Here.
Login To Facebook From Your Browser To Leave A Comment