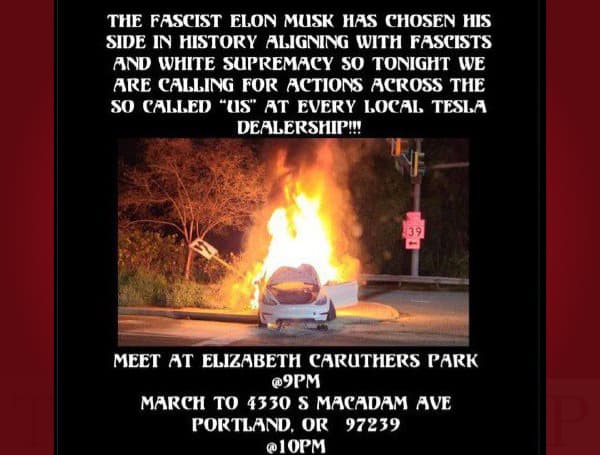 The Senate Homeland Security Committee seems to keep promoting the tired, partisan line that white supremacists are the leading threat to America's survival.
As PJ Media noted on Tuesday, the Democrat-led committee noted in a report this month that the FBI has "repeatedly identified domestic terrorism, in particular white supremacist violence, as the most persistent and lethal terrorist threat to the homeland, including in multiple threat alerts provided to Congress and law enforcement agencies across the country."
The senators then argued that the federal government needed to recalibrate from a policy that continues "to allocate resources disproportionately aligned to international terrorist threats over domestic terrorist threats."
The report is, as liberals like to say, problematic on many levels.
One is that it ignores a recent, competing report from House Republicans that maintained President Joe Biden's woke Justice Department was cooking the books on crime stats to hype the threat from so-called white supremacists.  
In the news: Report: Biden Admin Considers Mirroring Trump's Border Policies As Surge Looms
Another problem is that it overlooks violence from the left. It does not mention the 2017 shooting of Republican Rep. Steve Scalise by a Sen. Bernie Sanders supporter; it does not mention the Black Lives Matter riots in 2020 or the BLM violence against cops and citizens; it does not mention the routine targeting of whites by criminals who are minorities.
The committee, in fact, showed its anti-white bias with one example from its findings.
Under former President Donald Trump in 2017, the FBI created a new category of domestic terrorism ideology called "Black Identity Extremists," to identify violence by radical black nationalists. Two years later, the FBI decided to treat all villains equally, establishing one category called "Racially Motivated Violent Extremists."
As the committee noted, "This change obscures the full scope of white supremacist terrorist attacks, and it has prevented the federal government from accurately measuring domestic terrorism threats."
Actually, one may argue that Trump's method to call a racially motivated terrorist a terrorist, regardless of skin color, would in fact most accurately relate to the scope of domestic terrorism threats.
Yet even as the Democrats conflate all terrorists into white supremacists, actual terrorism is ongoing by leftists who share their woke worldview, which Democrats will readily ignore or excuse.
Antifa is targeting Tesla dealerships with violent attacks in response to new Twitter owner Elon Musk booting hateful accounts on their side from his platform.
"Musk, who intends for Twitter to be a platform for legal free speech, has moved to crack down on terrorists and violent far-left extremists who have for many years been a fixture on Twitter and used it to organize riots," Rebel News reported.
"Musk called for members of the public to report violations of the site's terms of service against child sexual exploitation and far-left extremist violence. Numerous self-identified Antifa militants, including several prominent organizers, have been banned for calling for violence against Chaya Raichik, who operates the popular 'Libs of TikTok' account, and Daily Wire host Matt Walsh."
Said Musk on Twitter, "Incitement to violence will result in account suspension."
In the news: North Carolina Man Arrested In 40-Year-Old Maryland Rape Cold Case
Continuing, Rebel News noted, "Hours after the bans, Antifa militants took to the social media platform to organize arson attacks on Tesla locations around the United States, posting the addresses of Tesla service centers and dealerships."
Journalist Andy Ngo pointed out, "As revenge for [Elon Musk] suspending violent extremist accounts on Twitter, [Antifa] in Portland are organizing arson attacks on [Tesla] locations tonight. This is just a drop in the ocean of years of violent organizing on Twitter."
But don't worry. The Tesla you're driving is probably safe from such violence.
After all, Senate Democrats keep reminding us that only white supremacists are terrorists — even as recent history, common sense and reality indicate otherwise.
Visit Tampafp.com for Politics, Sports, and National Headlines.
Android Users, Click Here To Download The Free Press App And Never Miss A Story. Follow Us On Facebook Here Or Twitter Here.
Login To Facebook From Your Browser To Leave A Comment