PHILADELPHIA, PA– United States Attorney William M. McSwain announced that Archie Kissling, 25, of Aston, PA, was sentenced to 35 years in prison, 10 years of supervised release, and $39,000 in restitution by United States District Court Judge Jan E. DuBois for multiple child exploitation offenses, stemming from his sexual abuse of a young child for months, and his extensive collection of horrific child pornography. Kissling's sentence also requires him to register as a sex offender under Megan's Law.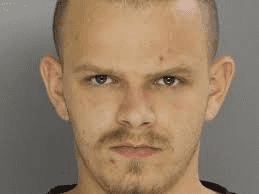 In July 2019, the defendant pleaded guilty to six counts of manufacturing child pornography, and one count each of transportation and possession of child pornography. The investigation uncovered videos that Kissling had taken of himself sexually assaulting a 7-year-old boy in his care numerous times over at least a four-month period. Among other abuse, Kissling filmed himself masturbating the child, orally raping him, and attempting to sodomize the victim on multiple occasions. When investigators seized the defendant's phones and online accounts, they uncovered a massive collection of child pornography that showed not only Kissling's 7-year-old victim, but also more than 114,000 images and videos of some of the most sadistic pornography imaginable. The bulk of his collection featured infants, toddlers, and prepubescent children, primarily boys, who were being sexually abused by adults through digital penetration, and oral and anal rape.
"As federal prosecutors, we see horrific examples of child exploitation and sexual depravity on a routine basis, but this case is in a special category," said U.S. Attorney McSwain. "Kissling belongs in only one place – prison – and will now spend the next thirty-five years there, where he will be unable to harm any more innocents."
"Archie Kissling repeatedly sexually abused a little boy and documented it for his own twisted gratification," said Michael J. Driscoll, Special Agent in Charge of the FBI's Philadelphia Division. "His trove of horrific images of that child and others represents an unimaginable level of pain and trauma inflicted on those young victims. Locking Kissling up doesn't undo that damage, not by a long shot. But it does keep him from hurting anyone else and for that we're thankful."
This case is part of Project Safe Childhood (PSC), a program bringing together all levels of law enforcement and the communities they serve to reduce the sexual exploitation and abuse of children. The case was investigated by the Federal Bureau of Investigation, the Delaware County District Attorney's Office, and is being prosecuted by Assistant United States Attorney Michelle Rotella.
Login To Facebook From Your Browser To Leave A Comment