By YVETTE C. HAMMETT
The personal finance website WalletHub recently released its list of top pet-friendly cities in the United States, and Tampa ranked No. 3.
But South Shore is not to be left out. There are numerous pet-friendly restaurants throughout Riverview, Ruskin, Apollo Beach and the surrounding areas, where people regularly find the welcome mat out for their pets.
Like WalletHub announced when it released the list, pets are family to most, and while they may be furry, their human companions love to take them out to chill at a local bar or have them dine footside at some of the area's most beloved restaurants.
Pet owners love living in an area where pets are welcome to enjoy life alongside their owners more often. And humans are all in when it comes to their pets, spending some $75 billion on their pets each year, WalletHub reports.
While years ago, there were few places besides Petco and PetSmart that welcomed dogs, cats, iguanas and birds, consumer demand has opened many more doors.
"We have welcomed pets since this place opened in 1996," said Mike Takacs, manager at Circles in Apollo Beach.
The daughter of the owners of this family owned and operated restaurant and bar had a dog named Allie, who knew exactly when it was time for lunch or dinner.
"Allie became the house mascot," Takacs said. "All the customers knew her and she knew the customers would be happy to see her. She knew the whole routine, even at the marina."
From there, other customers felt comfortable bringing their own pets, he said. "We do require them to be on leashes so as not to bother other guests, but they are always welcome. We also have bowls so the servers can bring them some water."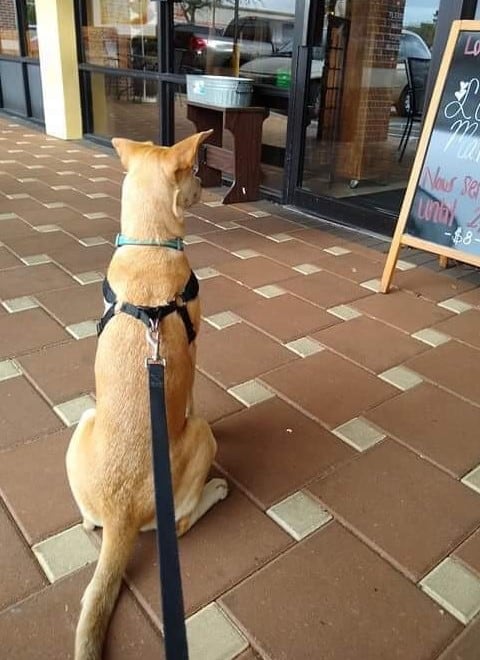 Once customers realized it was OK to bring their pets to Circles on the patio, the trend grew.
"We had one guest bring a goat that was climbing all over the rocks and the customers," Takacs said. "People loved it."
A pot-bellied pig made a visit on another occasion.
"I get reviews online where people say they are happy they are able to bring their pets," Takacs said. "We even have pet stations in the backyard with bags, and there are places they can dispose of them."
RELATED: Four qualities of a pet-friendly city
Dave Iwansky, the bartender at Leaven Brewing in Riverview, said he does not remember a day since the place opened about a year and a half ago without one or more dogs in the place. Because Leaven Brewing doesn't serve food, pets are allowed inside the brewery.
"I think every brewery should allow pets," he said. "That way, people can come here and chill with their pets." They might even stay longer.
It was decided from the beginning that Leaven Brewing would be a pet-friendly establishment, Iwansky said. "We do require that they stay on a leash and they have to be friendly to other animals."
Leaven has a stack of water bowls at the ready, along with a bucket of treats that all the pets love.
Scott Campbell, manager at Sunset Grill in Ruskin, says the restaurant has been pet friendly just over two years. "The decision was made due to requests from our guests and from our perspective it was a good move," he said.
Guy Hood is among the folks who have taken advantage. He said he has been to the beachfront restaurant many times, and people love bringing their pets.
"I've taken friends' pets there many times," Hood said. "They provide water if you have a bowl or they will find a bowl for you."
Campbell said the restaurant and bar hasn't had anybody bring in pets that were too insane.
"The craziest thing we have had is a parrot, that is unless you consider drunken spouses pets, then we have some blue ribbon winners," he said laughing.
To many customers, pets are family, Campbell said, so any opportunity to get outside with them is welcome.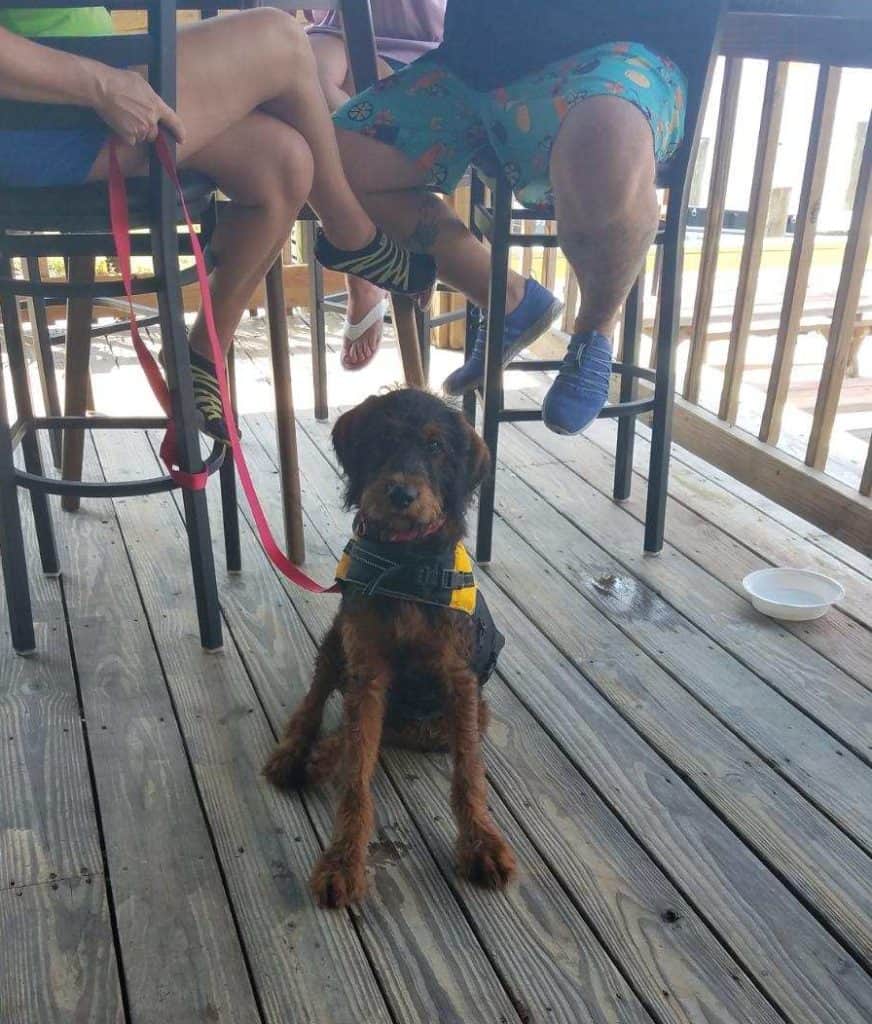 "With the beautiful grounds and the nearby beach and pier, it's a perfect place to walk with a dog. So, dog owners love the fact that they have a place to walk Boomer, enjoy the scenery and then have a couple of drinks and dinner and Boomer never has to leave their side."
Some of the other local restaurants considered pet-friendly include Salty Shamrock Irish Pub and Apollo's Bistro in Apollo Beach, The Dog House and More and Old Castle Restaurant in Ruskin, AJ's on the River in Gibsonton, and Four Stacks Brewing locations in Gibsonton and Apollo Beach.
Login To Facebook From Your Browser To Leave A Comment