TAMPA, Fla. – The Free Press recently interviewed one of the most influential Chamber of Commerce leaders in the state.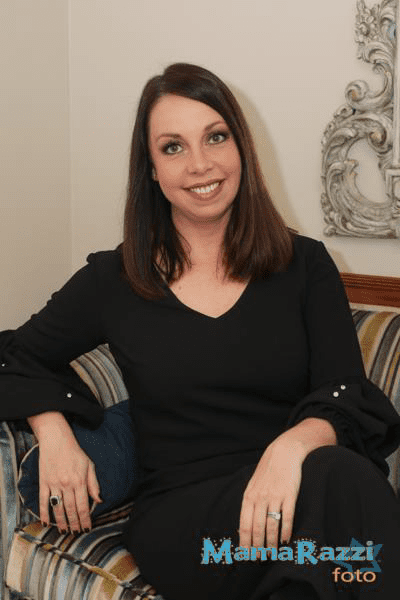 Kelly Flannery, FCCP, is President and Chief Executive Officer of the South Tampa Chamber of Commerce. The Florida Association of Chamber Professionals (FACP) designated Flannery as one of only 18 Chamber of Commerce leaders credentialed as a Florida Chamber of Commerce Professional following completion of a multi-faceted five-year leadership program. In her capacity, Flannery has led the Chamber to become the "2020 Chamber of the Year" and a "Certified+ Chamber" by the FACP. "Hiring Our Heroes," a foundation established by the US Chamber of Commerce in 2011, designated the Chamber under her leadership as a "Three-Star Chamber of Valor' for connecting veterans and their spouses to employers.
Flannery answered questions about Tampa's business climate amidst the current COVID-19 environment where consumers and clients have diverging expectations during this public health crisis.
How has COVID-19 Impacted the Chamber and its Members?
Businesses of all sizes and industries have been impacted this year by COVID-19, especially our hospitality sector and small businesses. Here in Florida, we know how to prepare for a hurricane, but a global pandemic is a new experience for us all. Many businesses have been forced to pivot and explore new technologies in order to serve their customers and clients. Some have even needed to completely reimagine their business model.
Now, we are in a place of transition (this is not the new normal!) where consumer-facing businesses – restaurants and retailers – are serving two different customer bases. There are people ready to be out in the community to enjoy various activities; and there are others choosing to remain a bit more cautious. We are recommending that businesses continue to think one step ahead and not stop the new services they began out of necessity. They should continue to offer alternatives even as many businesses resume their regular business practices. For example, if a restaurant was not offering delivery before COVID-19, but began as a result, its leadership should continue to offer delivery in addition to opening the dining room. Diversified business practices will allow companies to serve a larger number of consumers.
What Role did the Chamber Play to Assist Businesses During the Shutdown?
The South Tampa Chamber transitioned its efforts on five main areas of focus before, during and after the safer-at-home orders. Additionally, we were the first chamber in our region to convert our programming to a 100% virtual platform. From March to September we have hosted nearly 150 opportunities to connect and educate our members, welcoming more than 2,500 attendees. To put this into perspective, we host an average of 100 events in a normal year.
Our areas of focus were and continue to be:
Advocacy: We have been communicating regularly with our policy makers at all levels of government as a voice and advocate for local businesses. We are also in close communication with our partners at the Florida Chamber and US Chamber to capitalize on the power of their expertise and significant platform.
We also cannot stress enough that both businesses and individuals must remain diligent in combating COVID-19. We are likely to experience a second wave at some point in time and we should use this time to prepare.
The timely sharing of information and vetted resources: Our COVID-19 resources page on our website is being updated regularly. We are also sharing information on our Facebook page as it is received. Chamber members also receive regular communications with breaking news and vetted resources.
Promoting our members as #OpenForBusiness: Although we may be doing business differently these days, South Tampa is still open for business! The Chamber offers several mechanisms for our members to share their news and current offerings with fellow members and the community. We also created this Open for Business Toolkit to help businesses come back online.
Virtual opportunities to connect and educate our members: We are excited to introduce new virtual programming! While we may not be able to meet face to face, we still want to provide valuable connection, collaboration and educational opportunities for our members.
Recovery and rebuilding: We are collaborating with local partners to seek resources for providing aid, to create a foundation for recovery, and to plan for the rebuilding phase that is to come.
How can Joining this Chamber Help a Small Business?
The South Tampa Chamber offers hundreds of opportunities for connection, education, leadership and professional development each year. We host weekly networking events – both in person and virtual – to help expand leaders' networks and grow their circle of influence. We offer various platforms for businesses to market and share services including social networks, our Open for Business Toolkit and ribbon cuttings. We partner with subject matter experts who provide professional and leadership development through our educational programs. We advocate on behalf of each business so its leaders can work ON and IN their business!
Most recently we hosted a week-long "Resiliency 101" workshop series to help business owners identify vulnerabilities and protect their businesses against future threats – weather related, pandemic or other! https://www.southtampachamber.org/business-resilience.
To contact the South Tampa Chamber of Commerce direct, call (813) 637-0156. Their office is located at 701 South Howard Avenue, Suite 204 in Tampa.
Publishers Note: While The Free Press will always be free for our readers, and ad-supported, we are asking our loyal readers to consider a monthly donation of $3 to maintain our local journalism and help us grow, as we ramp up ad sales locally.
We thank you all for your consideration and for supporting local journalism.
Login To Facebook From Your Browser To Leave A Comment