PINELLAS COUNTY, Fla. – A St. Petersburg injury attorney has been sued for a violent act he is accused of instigating at the Ritz Carlton Bachelor Gulch Hotel in Avon, Colorado on December 1, 2018.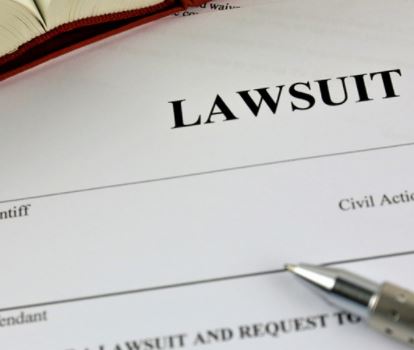 Calvin Ross Robinson, 42, does business as "813 Injury Law Group" and "Robinson Law Group." With clientele that includes NFL athletes negotiating contracts, Robinson is a former athlete himself who played basketball at Union College.  According to the lawsuit filed on August 13, 2020, he injured Patrick Harrington, a former tight end at Florida State University who resides in Tampa.
According to the complaint, a brawl began at the lavish ski resort in the Buffalos bar where Robinson and friends had retreated after being thrown out of a wedding party for being intoxicated, verbally abusive, and obnoxious. Their disruptiveness continued as one of Robinson's friends, Anthony Pisani, allegedly threatened a "defenseless female bar patron." Harrington came to the woman's defense when he believed that Pisani's raised fist was about to assault the woman's face or head. Stepping between the man and woman, Harrington pushed away Pisani, which apparently raised the ire of Robinson. 
After the confrontation, Harrington returned to his table and the companionship of his girlfriend and friends. Tension seemed to ease, but within a short period of time, Robinson worked his way over to Harrington's table.  According to the lawsuit, he proceeded to stalk, harass and intimidate Harrington until he decided to return to his own table.  Harrington decided to take it in stride.  But when he arose and walked to the men's room, hotel security warned him that his attempt to defend a woman apparently bruised Pisani's manhood. Harrington proceeded to enter the men's room and approached a urinal.  Despite security's warning, Robinson showed up from behind unimpeded and assaulted Harrington in the process of relieving himself.  The lawsuit declares it was "an ambush."
Robinson allegedly "judo-chopped" and savagely "sucker-punched" Harrington in the throat, then "haymaker" punched him several times in the back of his head until he slumped to the floor beneath the urinal.  When Harrington attempted to rise to his feet, Robinson fled outside and hid in a snowbank.  Pisani and friends also attempted to flee the scene, but security and Eagle County sheriffs stopped them for questioning.  The sheriffs then caught up with Robinson hiding behind a stone sign, arrested him, and charged him with "third-degree assault with injuries" with "aggravating sentence multipliers."
The Eagle County Sheriff's Department report indicates Robinson repeatedly claimed he was the victim, and it was he who was punched first. The same report states that multiple independent witnesses asserted that Robinson was the primary aggressor.
Harrington was hospitalized, suffering a severe concussion and jaw, neck, and head injuries.
When Harrington returned home, he received numerous calls from friends of Robinson's, including an out-of-state attorney, who tried to convince Harrington to drop the charges, according to the lawsuit.
Robinson failed to appear at a Motions hearing regarding his Colorado criminal case on October 28, 2019. On February 11, 2020, he was charged with harassment and was slapped with a one-year sentence, which was deferred with unsupervised release.
Harrington's lawsuit hits Robinson with four counts, including battery, assault, negligence, and intentional infliction of emotional distress.  It demands $500,000 in compensation for each count, plus attorney fees and other expenses.
There is no record in The Florida Bar regarding discipline for Robinson as of September 23, 2020; however there is record of the Colorado incident, which is pending an investigation and outcomes.
According to Francine Walker, Public Information Director for the Association, "When a Bar member is charged with a felony or misdemeanor, they must report to the Bar."  When asked how the Bar would discover such incidents if an attorney did not notify the Bar, she replied, "Well, then we don't know." 
When asked if the Florida Bar conducts periodic audits of its members, she replied, "No."  Emphasizing the Association is "complaint-driven," Walker recommended anyone with a complaint against a Bar member contact the Attorney Consumer Assistance Program at 866-352-0707.
Harrington's attorney is W. Bruce DeValle of Fein and DeValle, Washington, D.C.
Login To Facebook From Your Browser To Leave A Comment