June 23, 2020
By: Staff Report
ST. PETERSBURG – Mayor Rick Kriseman has signed an executive order, mandating the requirement for masks in St Petersburg.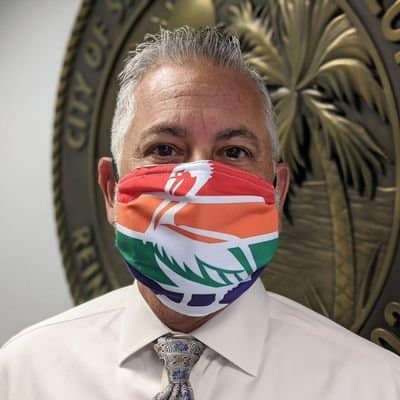 According to the executive order, residents must wear face coverings when in any room, space, common area or other locations indoors in St. Pete.
There are exceptions to this order:
A person does not have to wear a mask if they are not in a public city area
If they are practicing safe social distancing in groups less than 10
If someone is under 18, it's left up to a parent/guardian/accompanying adult
If wearing the mask is incompatible with the activity such as eating, drinking, singing, etc.
While exercising or using exercising equipment
During a time that interferes with participation in a religious ritual
If you have trouble breathing, unconscious, unable to remove face-covering w/o assistance
If it's detrimental to someone's health/safety/welfare.
Starting Tuesday, June 23 at 5 p.m., everyone in St. Petersburg will be required to wear a face-covering in public spaces. That's already the case in Tampa and now in all of Hillsborough County. Read Mayor Rick Kriseman's executive order here.
"We want people to take this seriously," St. Petersburg Mayor Rick Kriseman said. "Wear these things."
On Monday, Hillsborough County Emergency Policy Group voted 5 to 3, to mandate a mask order for the county. On Tuesday, Pinellas County is expected to vote on a similar mandate.
Login To Facebook From Your Browser To Leave A Comment