June 14, 2020
By: Staff Report
Tallahassee, Fla. — Today, Florida's First District Court of Appeals will hear oral arguments in a major case on a state law that punishes local government officials who pass local gun safety ordinances. A circuit court judge had previously found the state law unconstitutional.
Florida Agriculture Commissioner Nikki Fried, an original defendant in the case, is now an appellant and filed a brief in December in support of local cities and counties' right to pass local ordinances free from state interference. Of the hearing, Commissioner Fried today offered the following statement: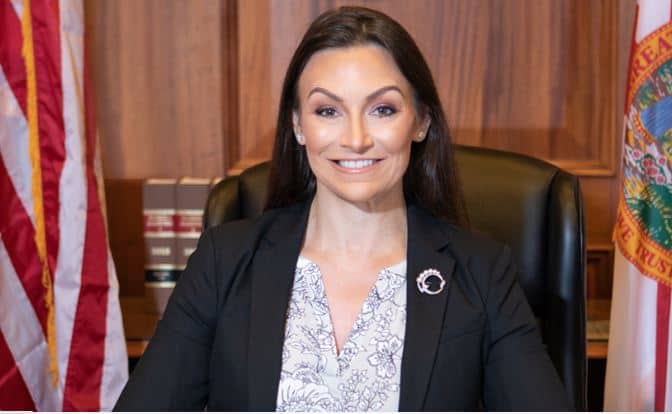 "Public service requires independent judgment and the freedom to do what's right for the communities we serve. Florida's firearm preemption law not only violates the Constitution, it threatens local mayors and councilmembers with fines and lawsuits just for doing their jobs. These punishments are extreme and unfair, and I hope the First District Court of Appeals will uphold their unconstitutionality. I also hope that Governor DeSantis will stop wasting taxpayer resources on endless appeals. Florida's communities deserve to make local gun safety decisions free from fear."
Background: Florida's state firearm preemption law is one of the nation's most extreme. The preemption law's punitive provisions threaten local mayors and commissioners with fines, lawsuits, and removal from office for considering local firearm safety measures. These provisions were found unconstitutional in July, and have been called "severe." Commissioner Fried had previously called the case's appeal "not only a waste of taxpayer money and time but the wrong direction for our state." Fried's predecessor had been named as a defendant in the case; following her election in 2018, Fried was substituted as a defendant.
Brief: Commissioner Fried's brief, which can be downloaded here, reads in part:
"The act of governance requires independent judgment and discretion on the part of those individuals who are the decision-makers. Without immunity from liability, officials would be tempted to vote for what is safest for them personally, rather than what is best for their community. … [T]he Penalty Provisions of sections 790.33 and 790.335, Florida Statutes … violate the doctrines of both legislative immunity and government function immunity, as well as the underlying principles of the separation of powers integral to the Florida Constitution."
Publishers Note: While The Free Press will always be free for our readers, and ad-supported, we are asking our loyal readers to consider a monthly donation of $3 to maintain our local journalism and help us grow, as we ramp up ad sales locally.
You can click here to support us.
We thank you all for your consideration and supporting local journalism.
Login To Facebook From Your Browser To Leave A Comment